This post may contain affiliate or referral links. Read more about this in our disclosure policy.
It's time to start planning your Florida vacation! Whether you're looking for a romantic getaway or a fun-filled family trip, there's plenty to do in the Sunshine State. From top theme parks to tranquil beaches, here's our guide to Eat, Sleep, Play in Florida. Let the sunshine in with this Florida Travel Guide.
Table of contents
While traveling be sure you bring change so you can take advantage of any pressed penny machines you come across. These make great souvenirs.
They can be found in the east coast beach shops and attractions throughout the state.
Get Away Today Vacation Packages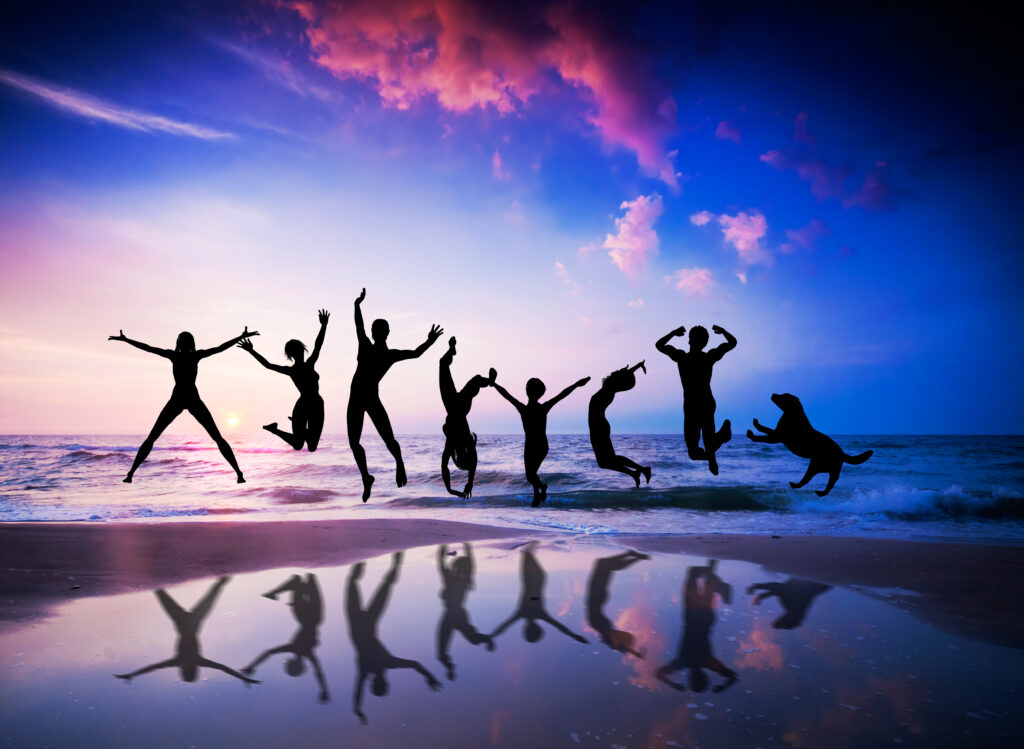 Want to book your entire vacation as a package? Give Get Away Today a try. They have specials and promos going on all the time.
Also, make sure to check out our travel deals page for any deals or sales on your next trip no matter where it is!
Things to do in Florida
Orlando Tour Passes
There are so many options for bundling attractions at a fraction of the cost to get more bang for your buck. In the Orlando area, these are your best options:
Orlando City Pass – Save on tickets to famous theme parks
Orlando GoCity Explorer Pass – Choose from 2-5 attractions. You will have 60 days to use the pass.
Orlando Sightseeing Pass – Entry to 2-5 attractions. Over 25 attractions to choose from.
Orlando Tours – 25+ tours and excursions to choose from.
24 Free Things to do in Naples, Florida – There are several free things to do in Naples. From plenty of coastline and beaches to visiting all the nature preserves, piers, and trails.
15 Must See Free Things to do in Key West Florida – Heading to the Keys anytime soon? Don't leave without this list of free things to do in Key West! You will not want to miss these.
15 Things to Do in Orlando, Florida – There are many fun family-oriented things to do in Orlando that you will stay busy and get the most out of your vacation.
Planning a Trip to Key West on a Budget – When you're planning your trip to Key West, it's possible to do it on a budget. Make sure you check out these tips for Key West on a Budget.
Orlando Sightseeing Pass – Looking for a fun and affordable way to explore Orlando? Look no further than the Orlando Sightseeing Pass that offers savings!
7 Little-Known Legoland Secrets – Legoland has many fun rides and some great entertainment like most parks do, there is a great challenging element to it as well. Here are 7 Legoland Secrets
Things to do at Disney World – Discovering Hidden Gems – There are so many tidbits, facts and, hidden gems all over the place. This has become one of our favorite things to do at Disney World.
What to do While in Panama City Beach – Sharing our journey on the road to bring you the best RV and camping tips plus all the great hot spots to see in do where ever you are going!
Top 15 Free Things to do in Tampa, Florida -With so much to see and do in Tampa make sure to add in these free things to do in Tampa Florida to save on your budget and take in the history of the area!
Food Challenges in Miami – Heading to Miami soon? You'll want to check out all of these food challenges in Miami while there. There are quite a few to experience.
Visiting Winter and Hope at Clearwater Marine Aquarium – Clearwater, Florida – My kids are obsessed with the Dolphin Tales Movies so we had to go visit Winter and Hope at the Clearwater Marine Aquarium. Here is what to expect.
Tour of the Pinellas County Heritage Village Largo Florida – Pinellas County Heritage Village Largo Florida is free to visit and makes the top of my list must-see things in Tampa! Tour all the historical buildings from all over Pinellas County.
Manatee Viewing Center – Apollo Beach Florida – Looking for things to do in Tampa? I came across was this Manatee Viewing Center. It's free to do and is pretty popular. Our kids loved it!
11 of the Absolute Best Places to View Manatees in Florida – When visiting Florida during the winter one of the things you HAVE to do is go see the manatees! Check out the top 11 places to view manatees in Florida.
Universal's Loew's Sapphire Falls Resort at Universal Orlando Florida – Want the details on Universal's Loew's Sapphire Falls Resort in Universal Orlando Florida? It's a relaxing tropical resort. See my why I love it here…..
Must-Sees When Visiting Amelia Island, Florida With Your Homeschoolers – Amelia Island, Florida is located on the Atlantic Ocean in the state of Florida and has 13 miles of beaches to visit that are some of the prettiest in the state. It is rich in history and has not only the beautiful beach vibe but a lovely Southern charm that has not yet been overloaded with tourists or over-populated.
Must-See Things to do When Visiting Amelia Island, Florida – Visiting Amelia Island Florida is a must-do while in the state. There is so much history and so much to learn in historic Amelia Island FL
Homeschooling in Florida – 10 Reasons to visit Busch Gardens Tampa Fl – If you are homeschooling in Florida there are 10 big reasons to make Busch Gardens Tampa FL part of your homeschool curriculum plus it's a fun break!
Florida Theme Parks – Top 8 Reasons to Visit Busch Gardens Tampa Florida – If you are looking at Florida theme parks let me share with you the top 8 reasons you should visit Busch Gardens Tampa Florida.
LEGOLAND Amusement Park, Winter Haven Florida – If you are looking to make the trip special you can stay at the Legoland Hotel!
The Florida State Fair – Tampa Florida – Always check the schedule for a discount day. Our favorites are free admission when you bring in a canned food item.
Mote Marine Aquarium – Sarasota Florida – They had this tank will sorts of starfish and other critters like hermit crabs.
Guide to Hunsader Farms Pumpkin Festival and Events – My family was able to visit Hunsader Farms in Bradenton, Florida and it was awesome. The farm was family-friendly and we plan on going back every year.
21 Weeki Wachee Mermaids Facts You Never Knew!– Have you heard about the Weeki Wachee Mermaids? They are real live mermaids that swim and perform at Weeki Wachee Springs State Park.
Weeki Wachee State Park – The Home of the Mermaids – I LOVED seeing the live mermaids at Weeki Wachee Springs State Park in Florida! The springs are beautiful and they have a water park and a riverboat cruise.
Fort De Soto Park, Historic Fort, and Museum – St. Petersburg Florida – When you visit the Tampa area make sure you make time to visit Fort De Soto Park. They have a museum, beaches and more. Here is what you need to know.
Taking your Family to Historic Sunken Gardens St Petersburg Florida – While taking in the beautiful Tamp area make sure to spend some time with your family at the Historic Sunken Gardens St Petersburg Florida.
Historical Brandon Florida Driving Tour – We love being able to learn about the history of an area; that's what roadschooling is all about. This was an excellent way to get out and see the area for a little bit once we pulled into town.
Winter's Dolphin Tale Adventure – Clearwater, Florida – Walking in the kids were mesmerized by the hanging shark. This building has so many of the props, sets, and things used in the movie.
25 Free Things To Do in Orlando Fl – If you are visiting Orlando Florida, there are many fun free things to do in Orlando so you're not spending all your money.
The BEST 2 Days at Disney World Itinerary! – If you have just 2 days at Disney World in Orlando, Florida, then you will want to make the most of your time there. Use this 2 Day Itinerary to plan your trip.
21 Free Things to do in St Augustine Florida – The beach is always a great place to go in Florida. We LOVE exploring. Use this list of free things to do in St Augustine Florida to explore your way.
Disney Bucket List: 25 Things to Do at Magic Kingdom Disney – Heading to the Magic Kingdom soon? This is the ultimate Disney Bucket List so you do not miss anything! Print it off and make your memories last.
Visiting the Edison Ford Winter Estates – Everything You Need To Know – Edison Ford Winter Estates is one of the most fun and educational places you can visit. It's a Southwest Florida hidden gems! Here is what you need to know.
Hidden Gems of Epcot – There's so much to this incredible park, that's why we're sharing some of our favorite hidden gems in Epcot that your family is sure to love!
National Parks and Historic Sites in Florida
Ask the rangers at the desk for their Junior Ranger program book for any kids traveling with you. You can also ask them about any must-see locations at the park! Don't forget to visit the Ranger Station so any kids traveling can get their National Park Passport stamped.
Big Cypress National Preserve
Biscayne National Park
Canaveral National Seashore
Castillo de San Marcos Ntional Monument
De Soto National Memorial
Dry Tortugas National Park
Fort Caroline National Memorial
For Matanzas National Monument
Gulf Island National Seashore
Timucuan Ecological and Historic Preserve
Places to Stay in Florida
With rentals available all over the world, you're sure to find the perfect place to stay. Airbnb has something for everyone. Plus, with prices that are often much cheaper than traditional hotels, you'll be able to stretch your vacation budget even further.
If you can not find an Airbnb that fits your needs a second option is VRBO. Find an amazing vacation home for your family.
32 Best Places for Free Camping in the Southeast USA – Why are you paying for camping spots when some of the best places are free? These are the best free camping spots in every state in the southeast USA!
Legoland Resort – 6 Reasons Why the Legoland Hotel is Totally Worth Your Stay – Heading to Legoland and not sure if the Legoland Hotel is worth your money? These 6 reasons (& pictures) will convince you to stay at the Legoland Resort.
Gaylord Palms Hotel in Orlando Florida – If you are looking for a top-of-the-line experience the Gaylord Palms Hotel in Orlando Florida is it. So much to do just in the hotel! See why!
Universal's Cabana Bay Beach Resort Review – If you are heading to visit any of the Universal Parks you might be wondering if staying at Universal's Cabana Bay Beach Resort is worth the money.
Good Eats and Shopping in Florida
Gold Rush BBQ – Venice, Florida – Overall our experience wasn't anything spectacular, but the food was decent. I would suggest going on one of the specials nights for the most bang for your buck.
Venice Florida Shopping – Venice Ave Shops – While in Florida take advantage of the nice weather and hit the shops on Venice Ave which is on the Island in downtown Venice.
Crabby's Dockside in Clearwater Florida Restaurant Review – We went to Crabby's Dockside in Clearwater Florida for lunch. These are our tips and the inside scoop on the restaurant and what you need to know.
Ristorante San Marco – Venice, Florida – Ok, ya'll we found a gold mine! This place has the BEST food we had on our trip to Florida and NO it wasn't seafood!
Top 5 Disney Restaurants For The Best Disney Dining – There are so many Disney Restaurants it can be impossible to figure out where the best Disney dining really is. So let me break it down for you!
St Armands Circle – Sarasota Florida – When you are done with shopping, you can load your bags in your car and then head down to the beach and take a walk around or watch the sun set.
Even More Florida Travel Guide Items…
10 Top Theme Parks in the United States – Theme Park Enthusiast will love this one! These are our Top Theme Parks in the US. We love them and are positive you will too!
130+ Amazing Florida Field Trip Ideas – Going on field trips is the highlight of any homeschool kids' day. Here are over 130+ Top Florida field trip ideas the whole family will love.
18 Fun Florida Crafts for Kids and Adults – New on our Florida Unit Study we added Florida crafts to get some hands on fun. From Slime to Clothespin crafts, we have you covered!
The Best Florida Movies You Need to Know About – Our Florida Unit Study is expanding by adding in Florida Movies. These are movies about Florida, Set in Florida or Filmed in Florida.
24 Best Florida Books for a Florida Unit Study! – When we dive into a state unit study I have fun putting together the books for not just my kids but for me too. Here are our top Florida Books picks.
Top 10 BEST Flea Markets in the USA – Looking for amazing local flea markets to find some one of a kind treasures? One of the 10 best flea markets in the country might be in your back yard!
Top 12 Best Christmas Towns in USA – If you're looking for the best Christmas towns in USA, then I have some of the most AWESOME towns to introduce you to! Get ready for Christmas cheer!
The Ultimate Guide to Disney World Christmas Decorations – Disney in the month of December when the Disney World Christmas Decorations are all up and you're feeling in the holiday spirit is magical.
If you're looking for an exciting Florida travel guide, look no further. We've listed some of our favorite places to stay, eat and explore in the Sunshine State. Have you been to any of these spots? What was your experience like? Share your thoughts with us in the comments below or on social media – we can't wait to hear from you!