This post may contain affiliate or referral links. Read more about this in our disclosure policy.
Have you always wanted to know which theme parks were worth visiting in the United States? The United States is home to dozens of unique theme parks, many of which have exciting rides and various amenities that guests can enjoy. However, some are better than others for a multitude of reasons. If you'd like to make sure you're visiting one or more of the country's top theme parks, check out this list of the top 10 theme parks found across the country.
Walt Disney World's Magic Kingdom
Everyone knows Disney, the happiest place on earth. Magic Kingdom is a great way to take a trip back in time and revisit the magic of your youth. You can visit Space Mountain or stop and take photos with your favorite Disney characters. There's something for everyone of all ages. No wonder it remains a top favorite. The Magic Kingdom is home to several fun themes. It's pretty standard for parades to take place throughout the day. If you'd like to meet cast members, enjoy delicious food, and get on some of the most exciting rides that are sure to put a smile on your face, this is the place to go.
Related: Disney Bucket List: 25 Things to Do at Magic Kingdom Disney
Schlitterbahn Water Park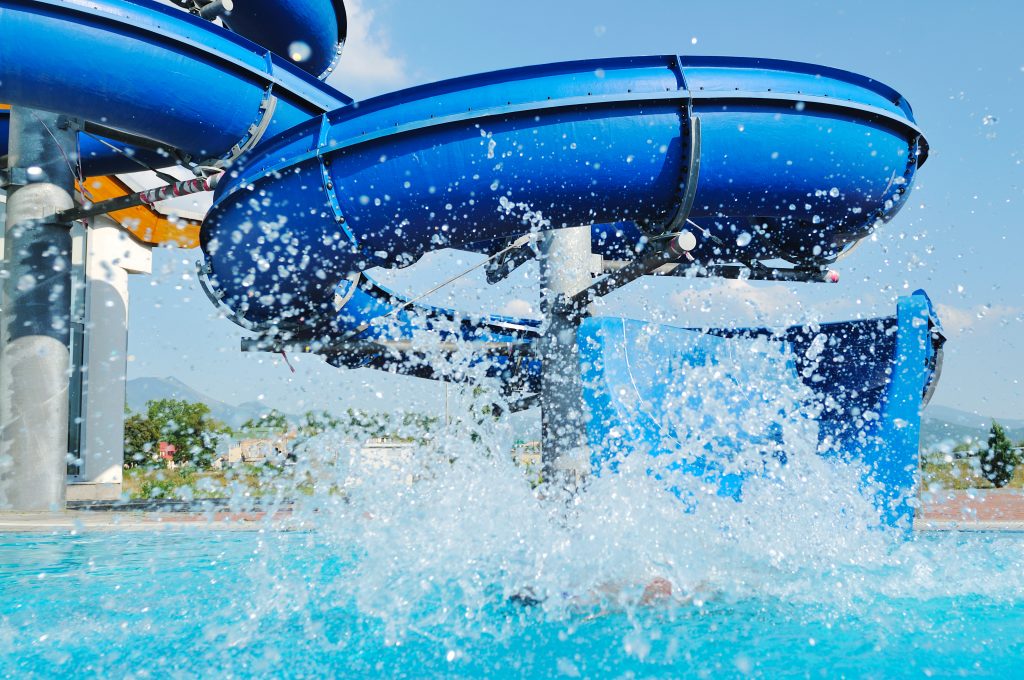 When you want to get wet and wild in the summer, Schlitterbahn is where it's at. This water park spreads over 65 acres and has an uphill water coaster ride, beaches, surfing, and so many water rides you won't know how to ever get to them all. Found in Texas, Schlitterbahn water park provides hours of entertainment and endless fun for people of all ages. You can relax on the lazy river, rent a cabana, and enjoy some tasty food. Of course, if you'd like to have an exhilarating experience, there are some thrill rides available.
Related: 145+ Top Free Things to do in Texas
Cedar Point
Known as the roller coaster capital of the world, you're going to find tons of thrill-seeking coasters and rides at Cedar Point. It has over 18 coasters, so you can ride all day long. If you're in or around the Sandusky, Ohio, area, you'll be close enough to get to this fantastic amusement park. Special events take place throughout the year. You can enjoy a variety of rides, assorted slides, and some amazing dining experiences. If you'd like to have a one-of-a-kind experience, don't skip out on stopping by Cedar Point.
Related: 50 Free Things to Do in Columbus Ohio All Year Long
Universal's Islands of Adventure
Here, you will find the Wizarding World of Harry Potter, but there's more than just this at the park. You can also find several roller coasters, 3-D rides, nightlife for the adults, and great restaurants with fantastic food. Guests often rave over the family-friendly amusement park that offers tons of other attractions, including Spiderman, Jurassic Park, and the Simpsons attractions that you don't want to miss out on seeing! Give Universal's Island of Adventure a try this year.
Six Flags Magic Mountain
Here's a park to give Cedar Point a run for its money. Six Flags Magic Mountain has 18 coasters and a lot of Hollywood memorabilia and décor, making it great for people from the area and tourists alike who want to soak up the LA culture. It's home to some of the most enjoyable thrill rides in existence, including Batman, Dive Devil, Ninja, and Lex Luthor: Drop of Doom. If you're in the Los Angeles area, be sure to visit this local hot spot.
Hershey Park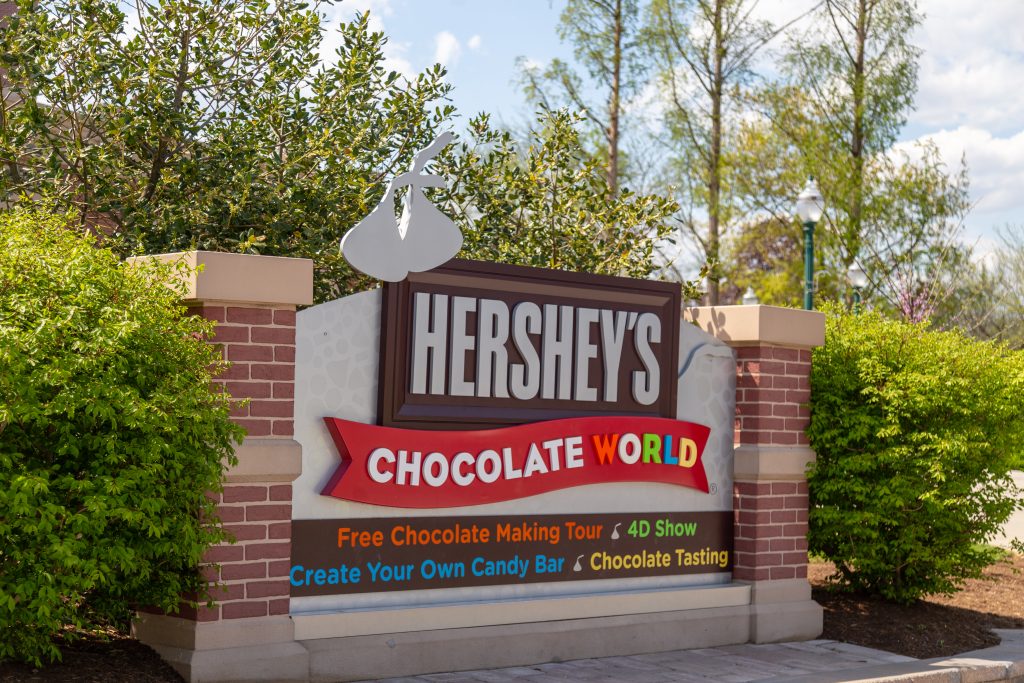 Found in Hershey, PA, Hershey Park was initially created as a recreational area for Hershey employees and their families, but now anyone can visit, and there's a lot to see and do. In addition to rides and the infamous chocolate factory, you can also get admission to the ZooAmerica nearby with your Hershey Park tickets.
Related: Hershey's Chocolate World – Hershey, Pennsylvania
Knott's Berry Farm
Known as one of the older parks in the United States, Knotts Berry Farm is excellent for thrill rides and water rides, and there is a lot to offer in terms of family fun. And of course, don't leave without some of the famous jam. During your visit, you'll have the opportunity to try the delicious fried chicken and funnel cake, both of which are guest favorites. If you're looking for a combination of thrill rides and family-friendly attractions, this spot is a good one to go to.
Kings Island
One of the most visited theme parks in the US, Kings Island, well known for its family-friendly attractions. Families with younger children can enjoy it just as much as those with older children. You can also enjoy water rides at Boomerang Bay nearby. Different passes are available for guests to choose from, including Fast Lane Passes and Dining Passes. You can get on thrill rides, family-friendly rides, and then grab a bite to eat during your visit to this popular theme park.
Dells Water Park
This waterpark in Wisconsin has indoor and outdoor areas to play around in and keep cool. It's also home to Noahs Ark Waterpark, one of the largest water parks in the US. Many of the parks are open all year round. You can travel with your loved ones and enjoy the warmer weather while getting wet on the slides and all the other fun rides.
Knoebels
Knoebels is an old-fashioned amusement park that's great for people who enjoy a nostalgic feel to their parks. It's also great if you are on a budget. With so many theme parks costing so much to visit, it's nice to see that this is one that is free to get in and free to park. All you'll need to pay for is the food. What a deal! Ride the roller coasters, play golf on the golf course, and then grab a bite to eat.
So, there you have it. These are the top 10 theme parks found in the United States. Some of the parks are in California, while others are in Pennsylvania, Ohio, and even Wisconsin. No matter where you go, you can find one of these fun-filled theme parks to visit. Did your favorite make the list? What would you add, and why is it so great?