This post may contain affiliate or referral links. Read more about this in our disclosure policy.
We love the Smoky Mountain area. The views are just breathtaking and there is just so much to do! Even in the middle of the tourist season I just feel so much more relaxed! That doesn't mean we blow our budget when we visit! There are 23 free things to do in Pigeon Forge TN! There are over 180 things to do in Tennessee as well!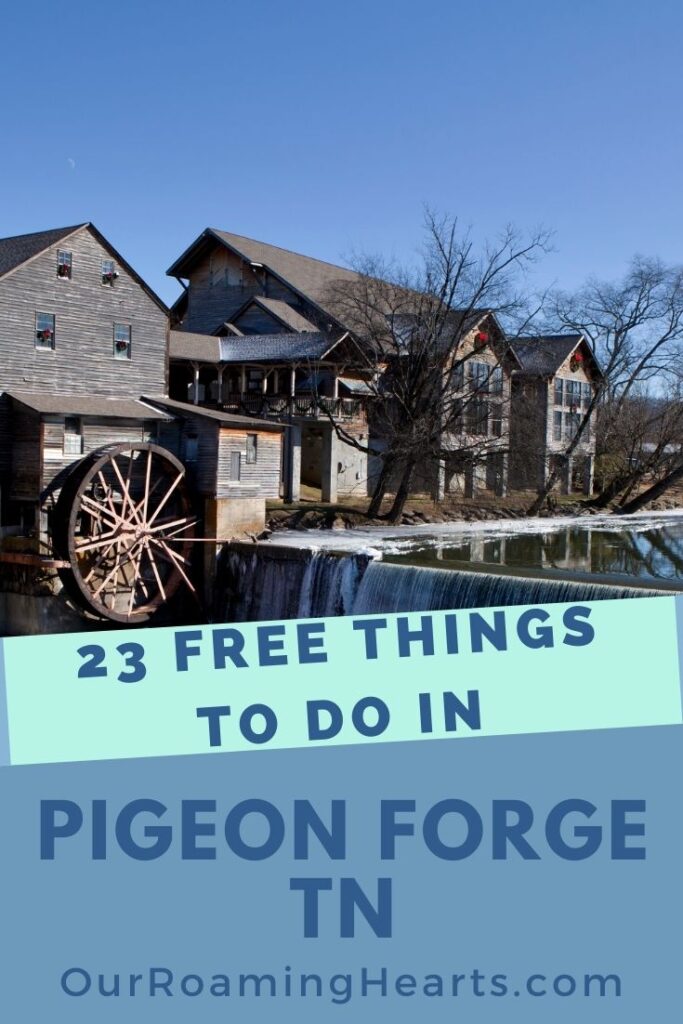 Travel Tips
With rentals available all over the world, you're sure to find the perfect place to stay. Airbnb has something for everyone. Plus, with prices that are often much cheaper than traditional hotels, you'll be able to stretch your vacation budget even further.
If you can not find an Airbnb that fits your needs a second option is VRBO. Find an amazing vacation home for your family.
Get Away Today Vacation Packages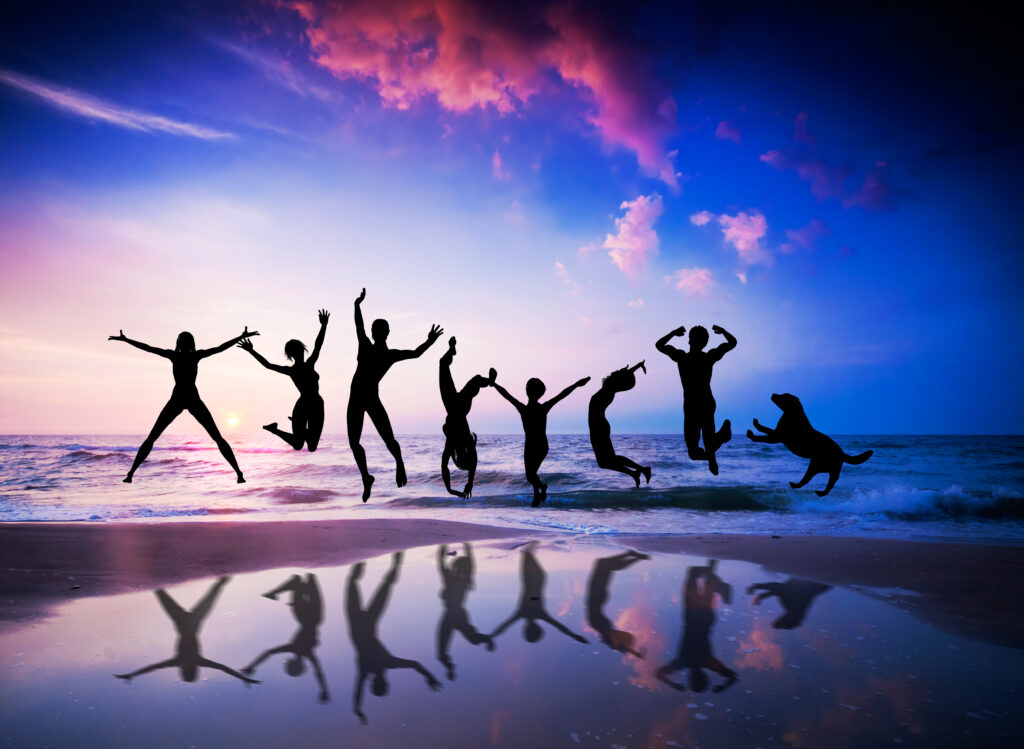 Want to book your entire vacation as a package? Give Get Away Today a try. They have specials and promos going on all the time.
Also, make sure to check out our travel deals page for any deals or sales on your next trip no matter where it is!
Tennessee Tour Passes
Depending on what you are planning to do it could be very beneficial for you to purchase a pass that bundles attraction for one low price. Here are the best ones for Tennessee:
Each one has its own perks and rates for attractions so be sure to check each one for the best possible bundle for your vacation.
While traveling be sure you bring change so you can take advantage of any pressed penny machines you come across. These make great souvenirs.
When is the best time to visit Pigeon Forge?
The best time to visit Pigeon Forge is in the spring or fall. The weather is usually mild during these seasons, making it ideal for spending time outdoors. Plus, the leaves are beautiful during fall foliage season! If you're looking for a thrifty vacation, visiting during the off-season (winter or summer) can also be a great option, as there are often discounts on lodging and attractions.
How far is Pigeon Forge from Gatlinburg?
Pigeon Forge is about 5 miles from Gatlinburg. If you're coming from the north, take exit 407 off of I-40 and follow the signs. Once you're in Pigeon Forge, you can't miss all the fun things to do! There are dozens of great restaurants, attractions, and shops lining the Parkway. While Gatlinburg is a great place to visit, Pigeon Forge definitely has more to offer in terms of entertainment. So if you're looking for a fun-filled vacation spot, be sure to add Pigeon Forge to your list!
Related: 22 Must See Free Things to do in Gatlinburg Tennessee
When we visit we stay at Eagle Nest Campground which is a Passport America campground. It's just far enough off the action to be peaceful, right at the base of one of the smaller mountains, near a place to refill propane, near Kroger, and a minute drive you are back in the heart of Pigeon Forge and right across from the Island.
I also highly suggest taking a day and crossing the mountains and heading into Ashville, North Carolina, and visiting the Biltmore Estates. The mansion and the grounds are breathtaking.
Related: 21 Top Things to do in Asheville NC
Speaking of the Island let's get on the list!
23 Free Things to do in Pigeon Forge TN
Walk the Island – We loved spending time on the Island in Pigeon Forge. Paula Deen has a restaurant here, there is a Margaritaville hotel, a water fountain that puts on a great lighted show several times a day, there are rides and so many shops!
Oh, don't forget the free samples of moonshine from Ole Smoky Moonshine. One of my favorite free things to do in Pigeon Forge TN.
Visit Smoky Mountain Knife Works – This is the world's largest display of knives, there is also a museum for all ages.
Patriot Park – A great place to relax and feed the ducks! Take a stroll along the path of flags, including one from every state.
Old Historic Mill and Old Mill Square – The Old Mill was built in 1830 and is almost 200 years old! Take a tour of the milk and see how it works, walk the shops and see how fudge is made, sit by the river, and more.
Smoky Mountain National Park – There is so much to do in the parks, hiking, waterfalls, camping, animal sightings, photo ops, and more.
National Park Adventure Books

Find the National Parks you are visiting and get yourself these National Park Adventure Books. Plan your trip and jot down memories to keep forever. Add a few photos and you have yourself a keepsake for years to come!
A Drive Through Cades Cove – Also located in the Smoky Mountain National Park this is an 11-mile drive around a one-way loop around an open-air museum. There is a self-guided map before you enter the loop (but no cell service!) and it tells the story of the cove, the people that lived there before the National Park came in their way of life all that time ago.
This is one of our favorite free things to do in Pigeon Forge.
Related: Things to do in The Great Smoky Mountain National Park
Meet the Dixie Stampede Horses – While the Dixie Stampede show costs money, each day in front of the building you can meet the horses, talk to the trainers, and more.
Drive the Tennessee Heritage Arts & Crafts Trail – This is an 8-mile trail of many of the amazing artisans in the Smoky Mountains. Many of them make their items right on site and it's free to watch.
Newfound Gap Road – If you are in the mood for a drive I suggest the Newfound Gap Road from Gatlinburg through the Smoky Mountain National Park to Cherokee North Carolina.
This is where many of the best views are, most of the animal sighting is and it's so worth the drive! Even if it's just a part of the way drive.
Related: 9 Fun Things to do in Pigeon Forge Tennessee with Kids
Visit a Gatlinburg Moonshine Distillery – Another great one for the list of free things to do in Pigeon Forge TN is to take a tour for free of Smoky Mountain Moonshine, Sugarlands Shine, and Doc Collier moonshine.
Ride the Gatlinburg Trolley – The trolley while it is only in operation during peak season, is free to ride around and take in the area and get to see some of the attractions or even people watch.
Bush Baked Beans – Tour the home of Bush Baked Beans, see a movie on the history of the company, and many exhibits. If you wish to spend money on lunch they have a great little place to eat as well.
Related: Top 10 Things to do in Gatlinburg TN
Shopping – There are so many areas to go shopping, outdoor-themed malls, and more.
Festivals and Events – There are so many events around the year from their famous Christmas celebration to the BBQ and bluegrass festival.
Looking for something fun and unique to help you keep track of the days? Check out our selection of yearly travel calendars! Amazing scenic views, ocean photos, international landscapes, and even National Parks to choose from. No matter what your taste, there is the perfect scenic calendar for you. Hang it in your office, or home, or give one as a gift – they make perfect stocking stuffers!

Clingman's Dome – Located at the highest park of the Smoky Mountains this dome is just under a half-mile hike from the parking lot, pretty much straight uphill. I thought I was in decent shape but apparently not!
I had to sit down a few times. But it was completely worth it.
Roaring Fork Motor Nature Trail – This is a 6-mile one-way loop like Cades Cove where you can take in the Noah house, the Roaring Forks cemetery, and one of the early settlers of the area's villages.
Related: 33 Amazing Free Things to Do in Nashville TN
Visit the Oldest Cabin in Gatlinburg – Located near the Gatlinburg welcome center this cabin was built in 1807 the Ogle Cabin was moved there from the area near the Ripley's Aquarium.
Little River Railroad & Lumber Company Museum – Learn the history of steam logging in the Smokies. There are many outdoor exhibits including a vintage caboose and a portable Frick steam engine.
Leaf Looking – In the Fall months, a drive through the Smoky Mountain National Park is just breathtaking. There are people that flock here JUST for leaf looking and to get pictures.
Hike (part of) The Appalachian Trail – The trail passes through the Smoky Mountains and you can catch it at many of the areas of the park.
State Park Adventure Books
State Park Adventure Books are part planner and part journal. Plan your trip and then write about it for a keepsake. All the State Parks in each book are alphabetized to make it easier to locate the park you want. Each state is unique with gorgeous photos and every state park listed out. Ready to explore?
Sugarlands Visitor Center – The visitors center for the Smoky Mountain National Park is free to visit. Your visit will include a 20-minute film on the park and a trip through the museum.
Don't forget to have your kids get their junior ranger badges.
Great Smokies Flea Market – Clearance deal, thrifting, food, and a farmers market all rolled into one.
Free Child Admission – The area is so family-friendly that many attractions and shows have free admission for kids.
If you have some time while in the area you can head into Knoxville there are 25 free things you will want to check out there too.
If you're looking for a fun-filled family vacation, look no further than enjoying these free things to do in Pigeon Forge, Tennessee. This charming town is home to some of the best free attractions in the country, they also have Dollywood and The Titanic Museum. There's also plenty of shopping, dining, and outdoor activities to keep everyone entertained. Have you been to Pigeon Forge? What was your favorite attraction?