This post may contain affiliate or referral links. Read more about this in our disclosure policy.
Mother Road, Route 66 has a rich history in the Great Depression. It is a road that travels over 2,000 miles from Chicago to Los Angeles. It passes through 8 different states: Illinois, Missouri, Kansas, Oklahoma, Texas, New Mexico, Arizona, and California. There are so many stops in every state but I was able to visit some Route 66 Arizona stops and put this list together for you.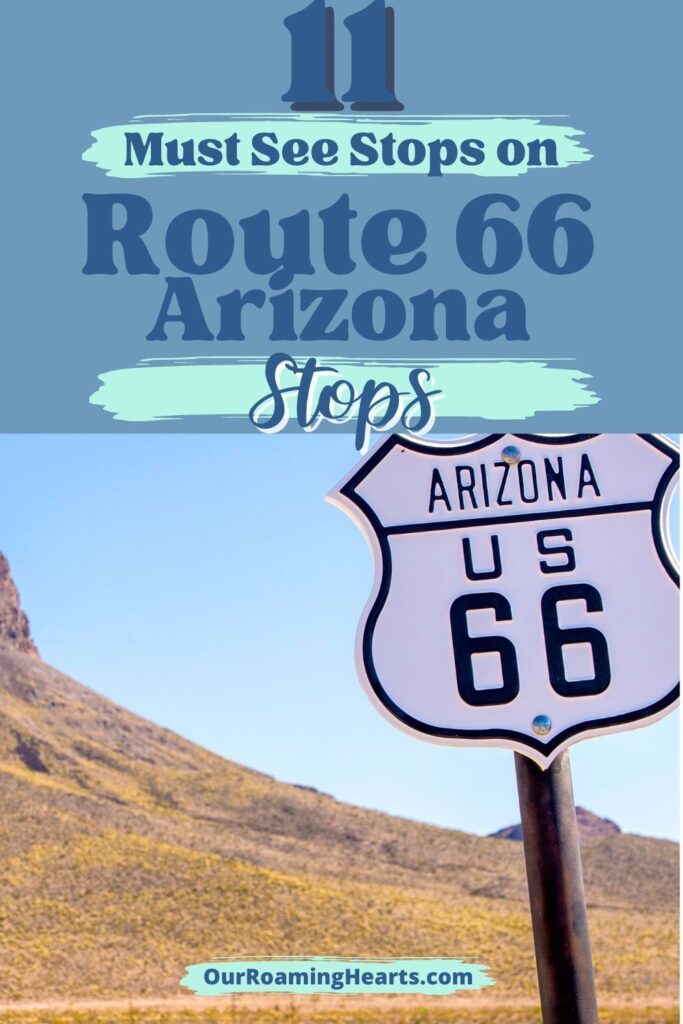 11 Must See Stops on Route 66 Arizona Stops
With a road rich in so much history, there are some must-see stops you need to make especially along the road in Arizona. Here are your must-sees stops as you travel Route 66 in Arizona.
Don't be afraid to take a look around you can find many things hidden along the way from art and murals to photo ops with some interesting places.
This list is the top things you must see in Arizona and is laid out heading west as you enter the state from New Mexico.
Related: 10 Unique Attractions Along Route 66 in Illinois
Route 66 Postcards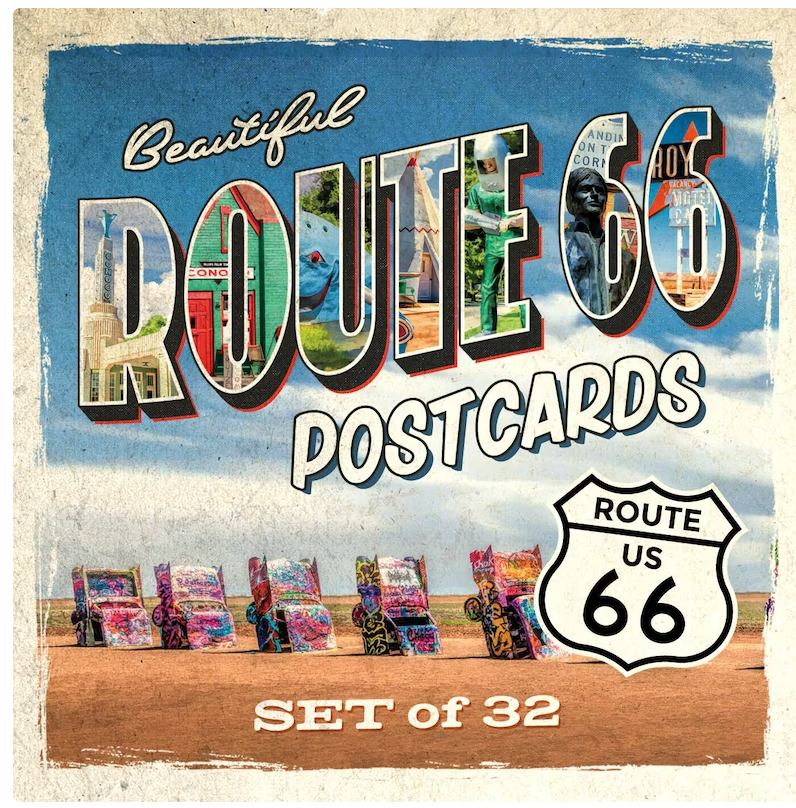 Hit the refreshed, open road with Route 66 postcards! These amazing postcards are a perfect way to add a touch of nostalgia and beauty to your collection. Each postcard creates an eye-catching combination of realism and texture combining photography with digital oil painting for a fresh look at some of the most iconic stops on the route. Featuring 32 unique designs, these cards act as more than just memorable mementos – they are full of wonderful visuals that are both classic and new. The back design sports a special area where you can proudly write your name and address, while 4″ x 6″ card stock promises a lovely finish. So whenever you're looking for that dose of highway history or want to send joy from the Mother Road to someone distant or close, Route 66 postcards will have it all covered.
If you are looking for a detour off Route 66, Petrified Forest National Park makes for the perfect stop. This picturesque park of many colors can not get the justice it deserves just through pictures.
While on Mother Road, stay at the Wigwam Hotel where you can delve into the life of a Wigwam village.
Related: 30 Must Stop at Route 66 Attractions
The Jack Rabbit Trading Post is an amazing gift shop with classic route 66 memorabilia as well as old license plates from the road.
As you head toward Flagstaff you will pass through Winslow and you have to stop by the famous Standin' on a Corner.
The Meteor Crater is a breathtaking view in which a collision between an asteroid 26,000 miles per hour hit Earth.
It is the world's most well-preserved meteor impact site you will ever find on Earth.
Related: 15 Must-See Attractions on Historic Route 66 in Missouri
Former homes of ancient inhabitants are evident across the curved formations of Walnut Canyon. It is truly a historical site to behold.
There is no place like The Grand Canyon, and it is a must-see when you travel the Mother Road. Although it isn't right on Route 66, it is only a jog over, and the picturesque views are breathtaking.
Related: The Ultimate Guide to Saguaro National Park Arizona
Food, water, and rations were stored in the Grand Canyon Caverns during the 1962 Cuban Missile crisis.
If you have a thrill-seeking side, you can spend the night 22 stories down in a room that is over 65 million years old in the cave motel room.
The main founder of Route 66 is Angel Delgadillo. People from all over the world stop by Angel and Vilma's gift shop just to talk to him.
Related: 15 Route 66 Attractions in Oklahoma: A Must-See Adventure
Located in Kingman's Historic Powerhouse Arizona Route 66 Museum, depicts the evolution of Route 66 through Arizona.
The murals, photos and life-size dioramas take you back to the groups that have traveled the historic route 66.
Named in honor of Olive Oatman, Oatman is a place where Olive was kidnapped as a young girl but was later rescued. This authentic old western town takes you back in history.
What other must-see Route 66 Arizona stops can you think of? Share them in the comments below!