This post may contain affiliate or referral links. Read more about this in our disclosure policy.
Itching for a road trip? Look no further than Route 66 in Illinois. This iconic route is home to unique attractions and spectacular sights, offering an unforgettable journey through the heart of the Midwest.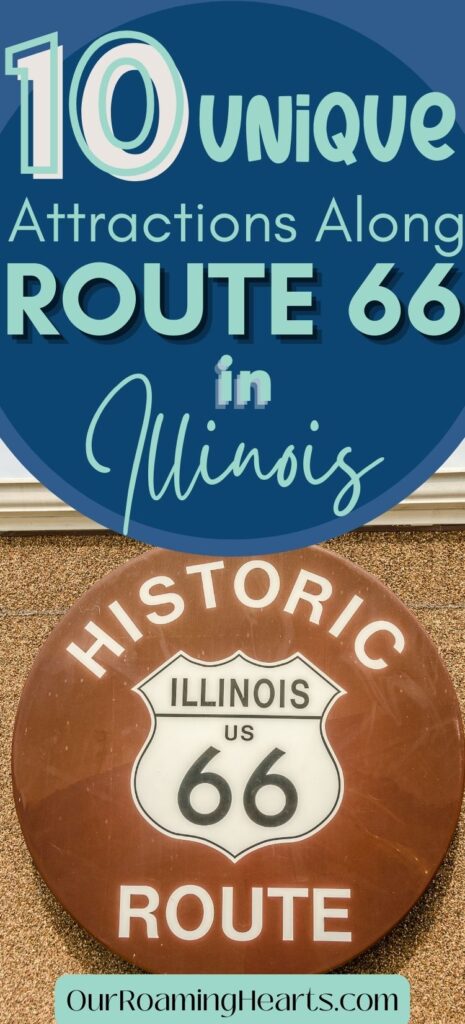 What state does Route 66 run through?
Route 66 runs through the state of Illinois, from Lake Michigan in Chicago to the Mississippi River near St. Louis.
How long is Route 66 in Illinois?
The total length of Route 66 in Illinois is approximately 300 miles.
Related: 30 Must Stop at Route 66 Attractions
What are some interesting attractions along Route 66 in Illinois?
Along the way, you'll find fascinating attractions like 'The Palace Curio & Gift Shop', a vintage general store with a colorful array of knick-knacks; classic 1920s architecture at Chain of Rocks Bridge; and kaleidoscopic murals at Pontiac's Lincoln Park.
Is it possible to drive the entire stretch of Route 66 in one day?
While it's possible to make it down the entirety of Route 66 in Illinois within a single day, we highly recommend taking your time and savoring each stop along the way – there's plenty to see!
Route 66 Postcards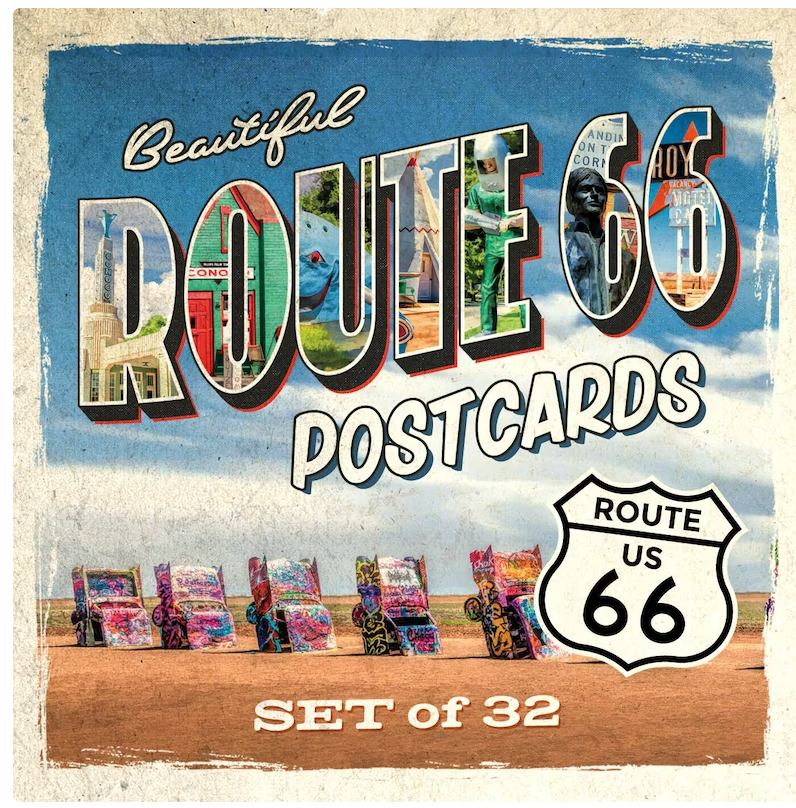 Hit the refreshed, open road with Route 66 postcards! These amazing postcards are a perfect way to add a touch of nostalgia and beauty to your collection. Each postcard creates an eye-catching combination of realism and texture combining photography with digital oil painting for a fresh look at some of the most iconic stops on the route. Featuring 32 unique designs, these cards act as more than just memorable mementos – they are full of wonderful visuals that are both classic and new. The back design sports a special area where you can proudly write your name and address, while 4″ x 6″ card stock promises a lovely finish. So whenever you're looking for that dose of highway history or want to send joy from the Mother Road to someone distant or close, Route 66 postcards will have it all covered.
Related: 15 Must-See Attractions on Historic Route 66 in Missouri
The Palace Curio & Gift Shop
This vintage general store features a wide variety of knick-knacks, souvenirs, and antique items for the perfect Route 66 memento.
Chain of Rocks Bridge
The Chain of Rocks Bridge is a historic 1.5-mile-long bridge that spans the Mississippi River, connecting the states of Missouri and Illinois. It was built in 1929, it was originally designed to be part of an international highway system. Today, the bridge is only used as a pedestrian and bicycle path with stunning views of the river, offering visitors a unique experience as they take in its unique history. With its unique architecture and design, this historic landmark serves as a reminder of our nation's proud history and how far we have come.
Lincoln Park in Pontiac
Lincoln Park in Pontiac is a historic urban park with plenty of attractions for the whole family to enjoy. Located in the heart of town, this sprawling public space has something for everyone – from sprawling green lawns and walking paths to playgrounds and even an outdoor swimming pool. With its picturesque pathways, peaceful benches, and shady trees, it's no wonder Lincoln Park remains one of the most popular places to visit in town. From picnics and afternoon strolls to weekend festivals, Lincoln Park is a living homage to the beauty of nature and the joys of community.
Related: 15 Route 66 Attractions in Oklahoma: A Must-See Adventure
Edwardsville Midway Village Museum
Midway Village Museum is an interactive history museum that celebrates the rich culture and heritage of the area. Located in Edwardsville, Illinois, this sprawling museum complex houses more than 25 buildings dating back to the pioneer days, as well as a variety of artifacts and displays. Visitors to the museum can take a step back in time as they explore farmhouses, churches, general stores, and more. With its hands-on exhibits, educational programs, and outdoor recreation areas, Midway Village Museum has something for everyone – from school groups and families to casual visitors looking for an interesting day trip.
Sky View Drive In Theater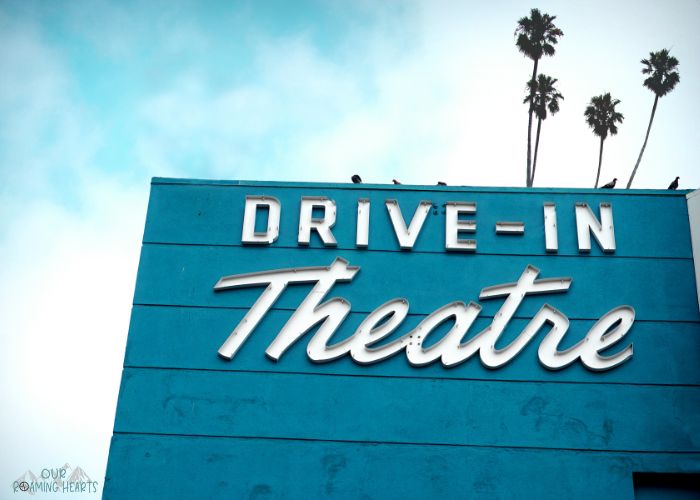 Sky View Drive In Theater is a classic outdoor movie theater in Springfield, Illinois. For over 70 years, this nostalgic destination has been entertaining visitors with up-to-date movies and traditional drive-in favorites. Located just outside of town, this family-friendly attraction also offers food services onsite and even hosts themed nights throughout the season. With its unique setting and vintage charm, the Sky View Drive-In Theater provides an unforgettable cinematic experience that show-lovers of all ages will enjoy.
Route 66 Murals & Wall Art
Route 66 Murals & Wall Art is an outdoor art gallery in Springfield, Illinois devoted to celebrating the iconic highway's rich history. Featuring over fifty murals from local and international artists, this vibrant attraction celebrates the original Mother Road with beautiful works of art throughout the town. From vivid paintings of classic automobiles to whimsical illustrations of roadside attractions, these inspiring artworks pay tribute to the classic Americana of Route 66. Perfect for a self-guided walking tour or a day out with the family, these stunning murals provide an eye-catching glimpse into a beloved part of our nation's past.
Related: 7 Route 66 Attractions In Kansas
Gemini Giant
The Gemini Giant is an iconic roadside attraction that has been delighting visitors to the area since 1965. Standing over 30 feet tall, this massive Muffler Man statue stands guard over the intersection of historic Route 66 and old US Highway 52. Originally built as a mascot for a local restaurant, it quickly became a favorite photo-op spot for travelers along Mother Road. Today, the Gemini Giant is still standing tall and proud in its original position, providing travelers with a unique photo opportunity and a memorable piece of Americana from the past.
Route 66 Twin Drive-In
The Route 66 Twin Drive-In is an old-timey drive-in movie theater in Gillespie, Illinois. For over 60 years, this classic attraction has provided visitors with a unique and memorable experience. Visitors can relive the golden age of cinema by watching two films at once under the stars, complete with an FM soundtrack broadcast straight to their car radios. It even serves up classic American snacks like popcorn and candy from its onsite concession stand. Whether you're after a piece of nostalgia or just a fun night out with the family, Route 66 Twin Drive-In (Gillespie) is sure to provide an unforgettable cinematic experience.
Houston's Tex-Mex Bar & Grill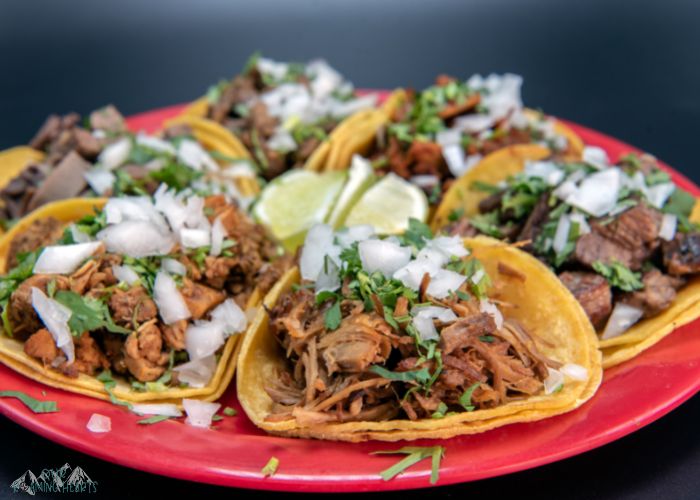 Houston's Tex-Mex Bar & Grill in Illinois is the place to go for a taste of genuine, authentic Tex-Mex cuisine. Located in Litchfield, this popular restaurant serves up classic dishes like fajitas, enchiladas, tacos, and nachos with a distinct Texas twist. With colorful decor and upbeat music setting the scene, diners can relax and enjoy their meal in a lively atmosphere. So if you're looking for an enjoyable evening out with friends or family – or just a quick bite to eat – head over to Houston's Tex-Mex Bar & Grill in Illinois for some great food and good times!
Related: 27 Top Things to do in Chicago Illinois
Midewin National Tallgrass Prairie
Explore one of the largest areas of tallgrass prairie in the United States and go birdwatching or take part in educational programs.
In conclusion, Route 66 in Illinois is full of unique attractions and experiences to discover. From vintage drive-in movie theaters and roadside diners to natural wonders and carvings, there is something for everyone along this iconic stretch of highway. Whether you're looking for a classic experience or a curiosity to explore, you won't be disappointed!