This post may contain affiliate or referral links. Read more about this in our disclosure policy.
The Smoky Mountain National Park is one of the most visited in the country and Gatlinburg Tennessee is the gateway to the smokies. While visiting there are 22 free things to do in Gatlinburg Tennessee that you will not want to miss. You can do these at any time of the year so grab our Tennessee Travel Guide and plan your trip.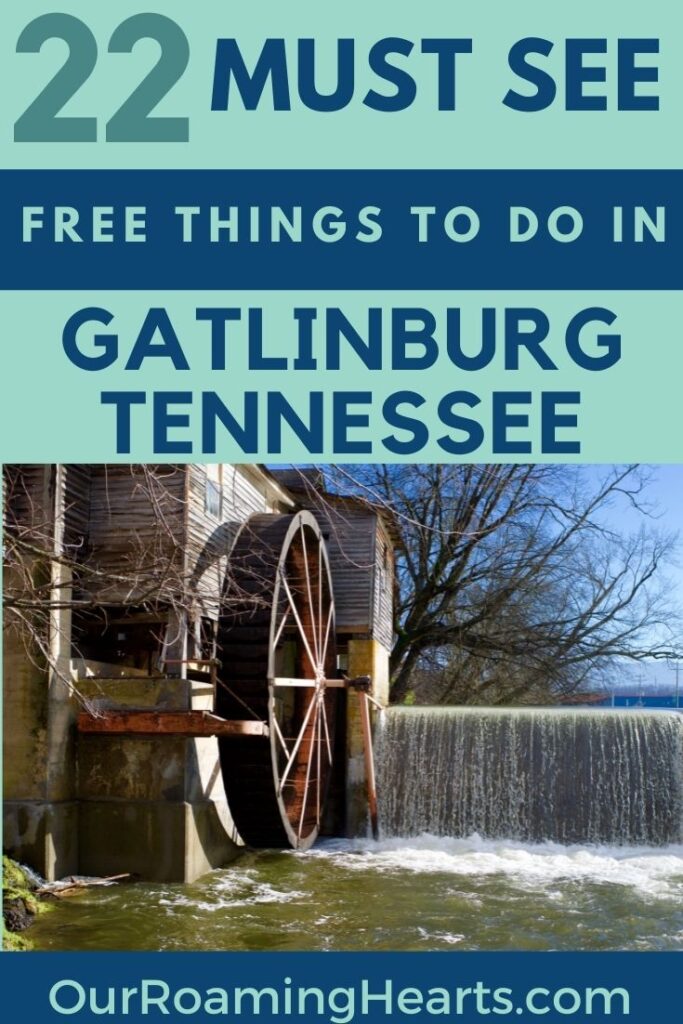 Travel Tips
While traveling be sure you bring change so you can take advantage of any pressed penny machines you come across. These make great souvenirs.
With rentals available all over the world, you're sure to find the perfect place to stay. Airbnb has something for everyone. Plus, with prices that are often much cheaper than traditional hotels, you'll be able to stretch your vacation budget even further.
If you can not find an Airbnb that fits your needs a second option is VRBO. Find an amazing vacation home for your family.
More Things to do in Tennessee
Get Away Today Vacation Packages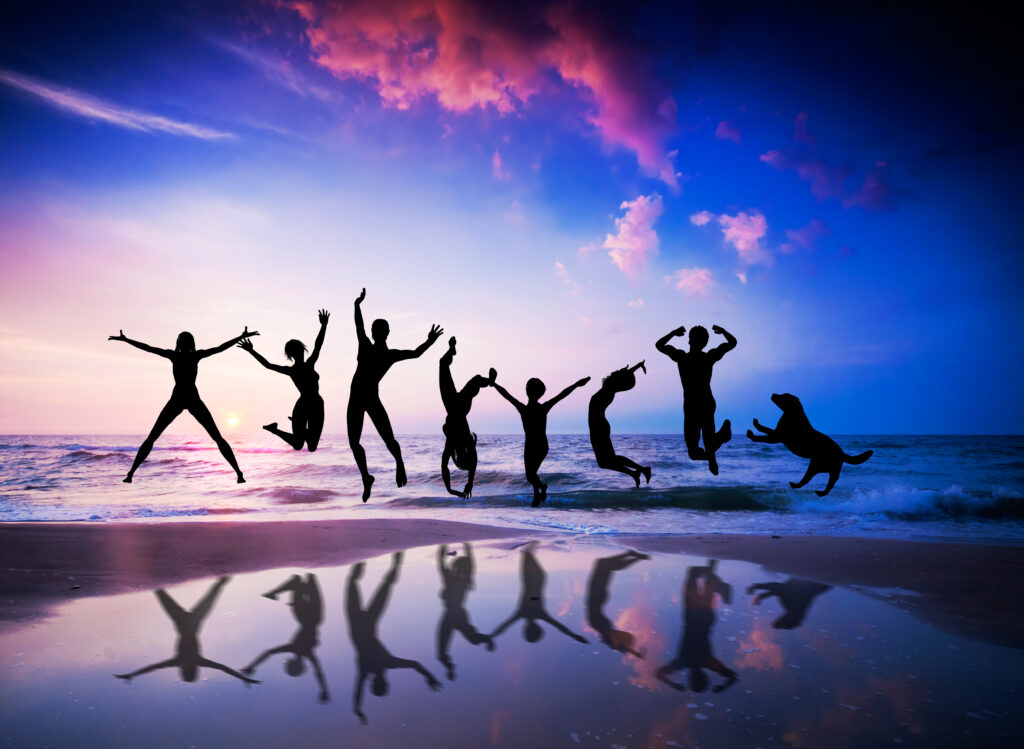 Want to book your entire vacation as a package? Give Get Away Today a try. They have specials and promos going on all the time.
Also, make sure to check out our travel deals page for any deals or sales on your next trip no matter where it is!
Tennessee Tour Passes
Depending on what you are planning to do it could be very beneficial for you to purchase a pass that bundles attraction for one low price. Here are the best ones for Tennessee:
Each one has its own perks and rates for attractions so be sure to check each one for the best possible bundle for your vacation.
22 Must-See Free Things to do in Gatlinburg Tennessee
I remember going to Gatlinburg with my parents right after Christmas. As a kid growing up in Florida, I loved the snow and the winter events and lights that Florida just couldn't touch. It was on these trips I realized I didn't want to be in Florida when I grew up.
One year we went in the spring, and we always stayed at the round hotel up the mountain overlooking Gatlinburg. The one that has made the cityscape famous. We parked our car and walking into the hotel we saw a baby black bear raiding the hotel's trash can. My first black bear encounter and I loved it!
Because we would always visit in the winter we never really got to experience the National Park and all it has to offer along with other things to do in Gatlinburg Tennessee. So when I made it a point to spend a week here with my kids for several years, it was on the top of my list to check out!
I won't lie after spending just a day at the park I called my parents and told them how much they were missing out on.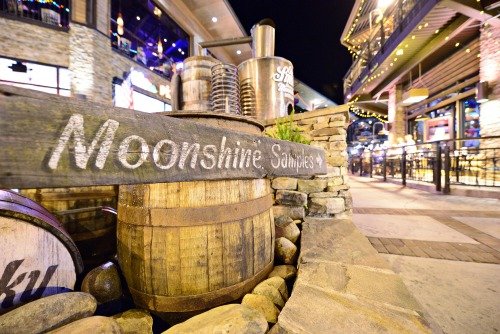 Tour a Moonshine Distillery (and Sample!) – The Great Smoky Mountains are famous for moonshine and in Gatlinburg there are several distilleries that will give you free tours, and if you are of age even free tastings! Ole Smoky Moonshine is one of the most popular but the other two to check out would be Sugarlands Shine and Doc Collier Moonshine. I suggest calling before showing up to check tour times.
Play in the Fountains at The Parkway Pedestrian Plaza – This park is at stoplight #3 and has brochures and info about Gatlinburg. There is also a fountain that the kids can run through and cool off on a hot day.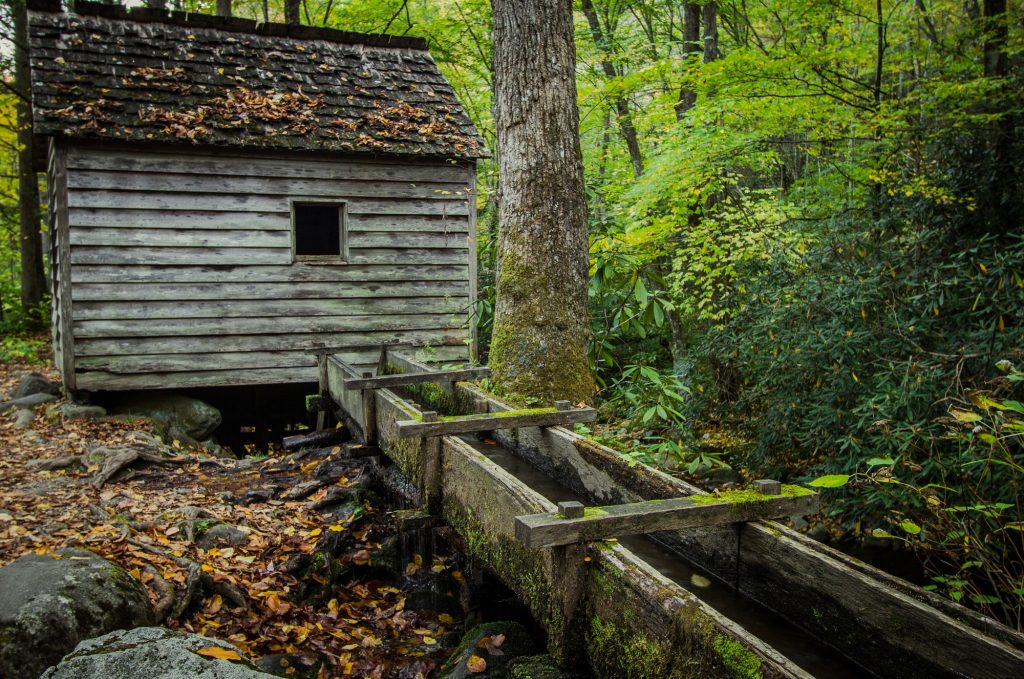 Roaring Fork Motor Trail – This is a scenic drive. This 6-mile one-way loop includes several historic homes, Roaring Fork Cemetary, and the remains of early settler villages. There are stops all along the way and several great hiking trails.
Visit The Covered Bridge at Emert's Cove – This bridge crosses over the Little Pigeon River just east of the Gatlinburg Parkway and is the perfect spot for pictures.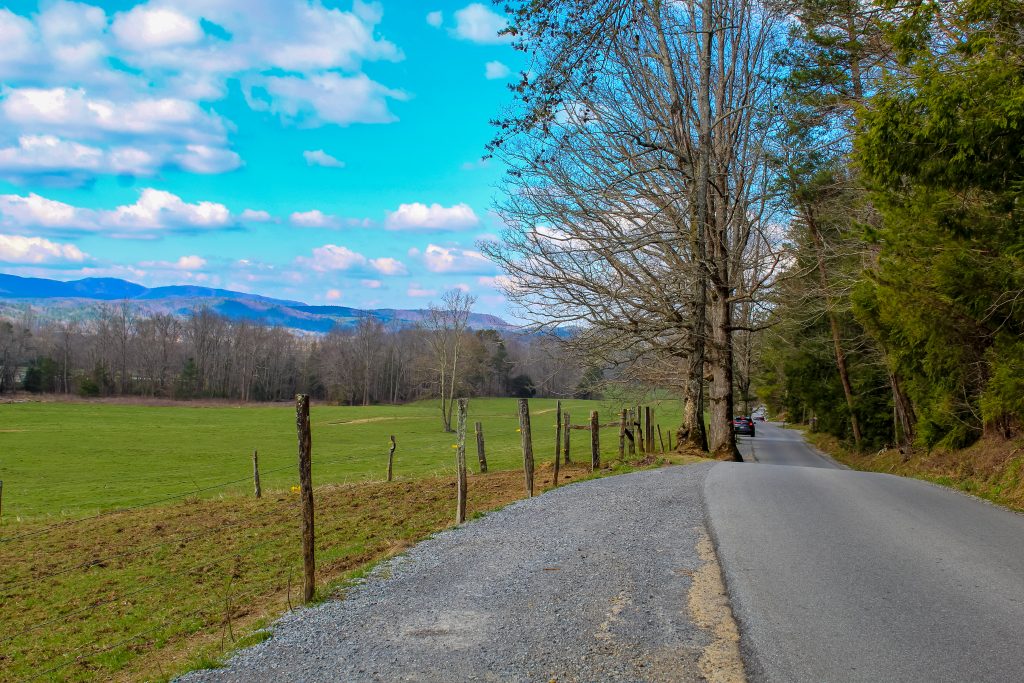 Cades Cove – Another scenic drive in the Great Smoky Mountains National Park, this one is an 11-mile one-way loop. The buildings are also open for taking tours, this a fantastic open-air museum.
Ride the Gatlinburg Trolley – The trolley is free up and down the parkway from June to August. At any other time of the year, there is a low cost of $2.
Related: Top 10 Things to do in Gatlinburg TN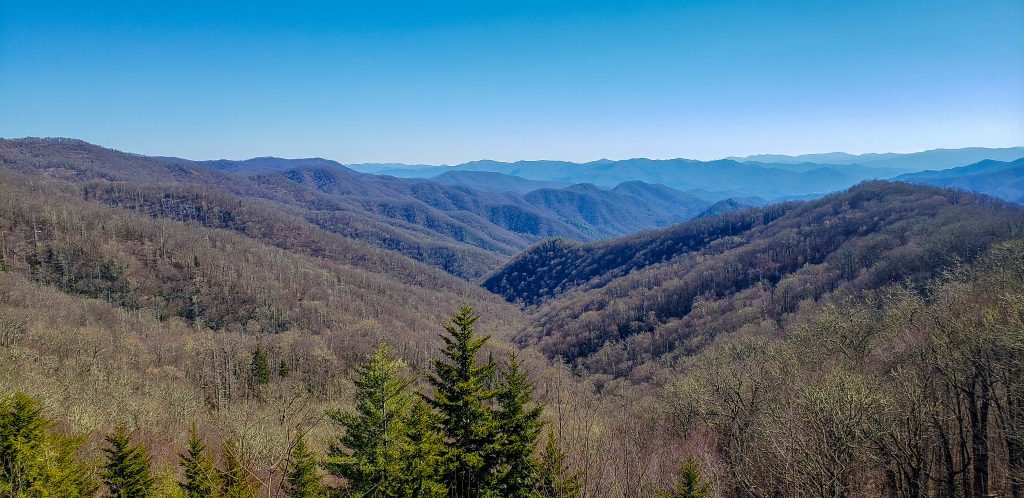 Drive Newfound Gap Road – Driving this main road through the heart of downtown Gatlinburg and into the National Park take it all the way to the other side of the park to Cherokee North Carolina. While driving you can take in the 30 miles of breathtaking views! There are so many stops along the way to take in the views and not to mention the start and end of the road is a visitor center mentioned above!
Watch Candy Being Made at the Ole Smoky Candy Kitchen – Make sure to stop by the Ole Smoky Candy Kitchen and watch them make all their candy by hand.
Related: 30 of the Best Things to do in Pigeon Forge TN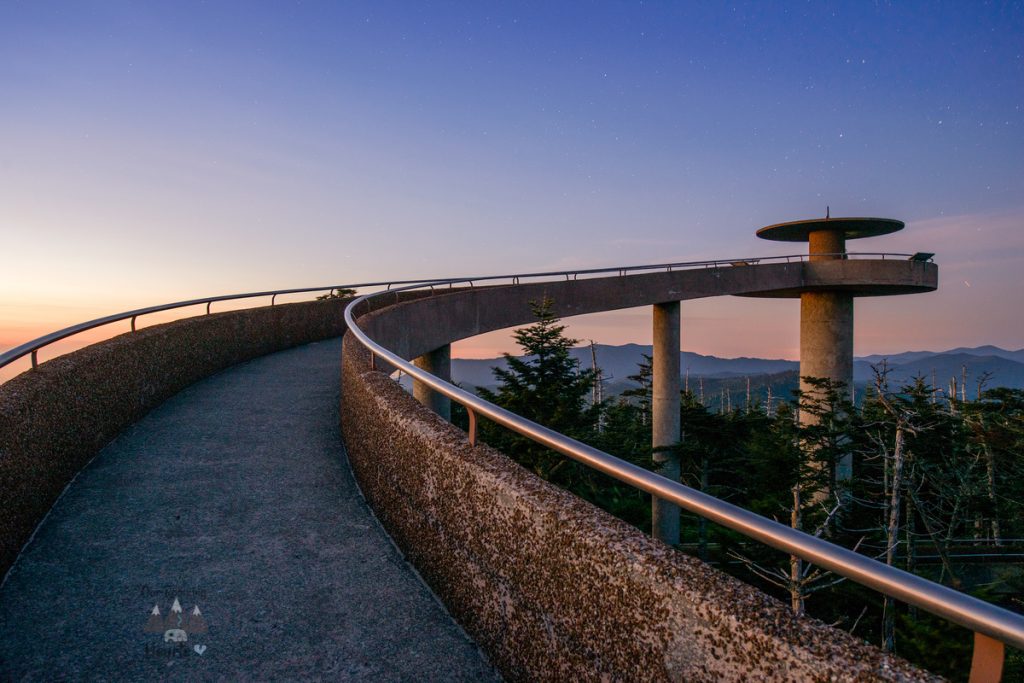 Climb Clingman Dome – Clingmans Dome is the highest point in the Smoky Mountains at an elevation of over 6,600 feet. The hike up to the dome is half a mile but the equivalent of climbs over 13 sets of stairs. The views are completely worth it!
Gatlinburg Arts & Crafts Community – There is a section of downtown called the Arts and Crafts Community and has tons of amazing handmade goods, everything from paintings to glasswork, to leather works and more.
Related: The Best Free Things to do in Each State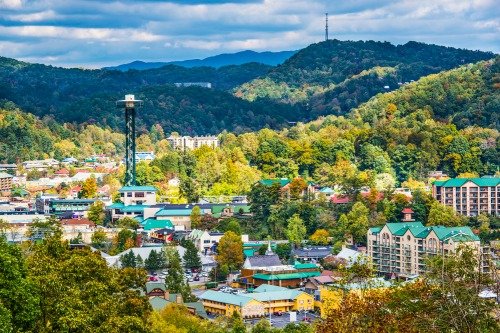 Walk Downtown Gatlinburg – There so so much to see here, shops, attractions, and places to eat. The people-watching is fantastic, and we were able to talk to some of the more interesting people!
Take a Walk Down River Road by the Little Pigeon River – A few blocks west of the main strip in Gatlinburg is River Road, named because it is the road along the river. This is perfect for a nice scenic stroll along the water. It runs behind many hotels and even has benches to relax on.
Related: 25 Can't-Miss Free Things to do in Knoxville TN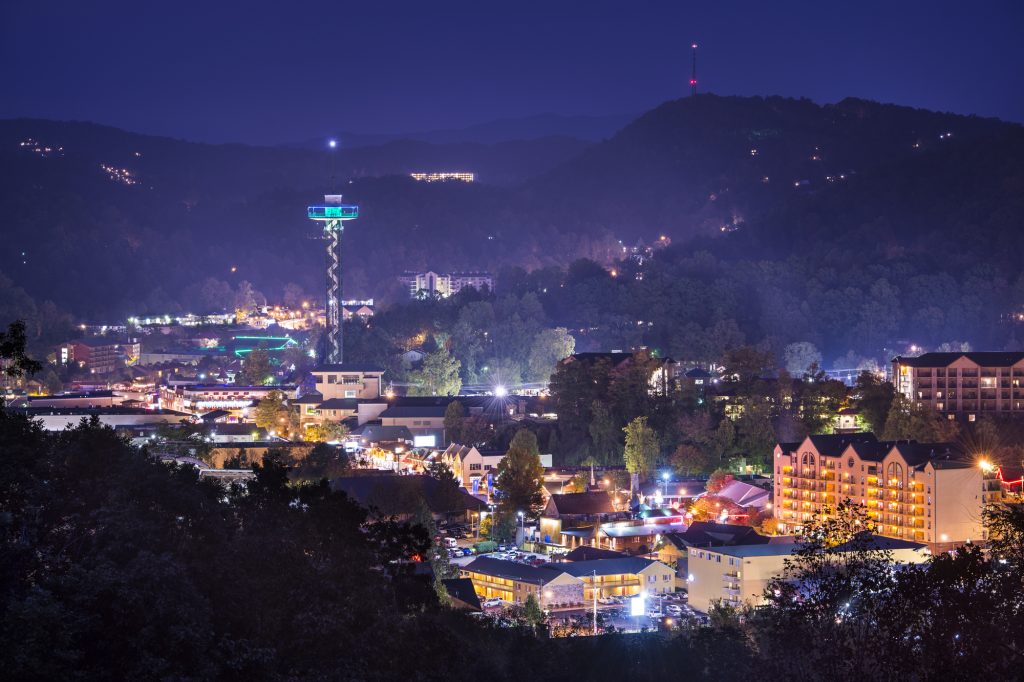 Gatlinburg Scenic Overlook – If you take the Gatlinburg Bypass going around downtown you come upon a few scenic overlooks with breathtaking views of the city! It's even better at night!
Take a Hike – There are so many hiking trails, including the Appalachian Trail. You don't have to hike the whole trail but how cool would it be to do a mile or two on it?
Related: 33 Amazing Free Things to Do in Nashville TN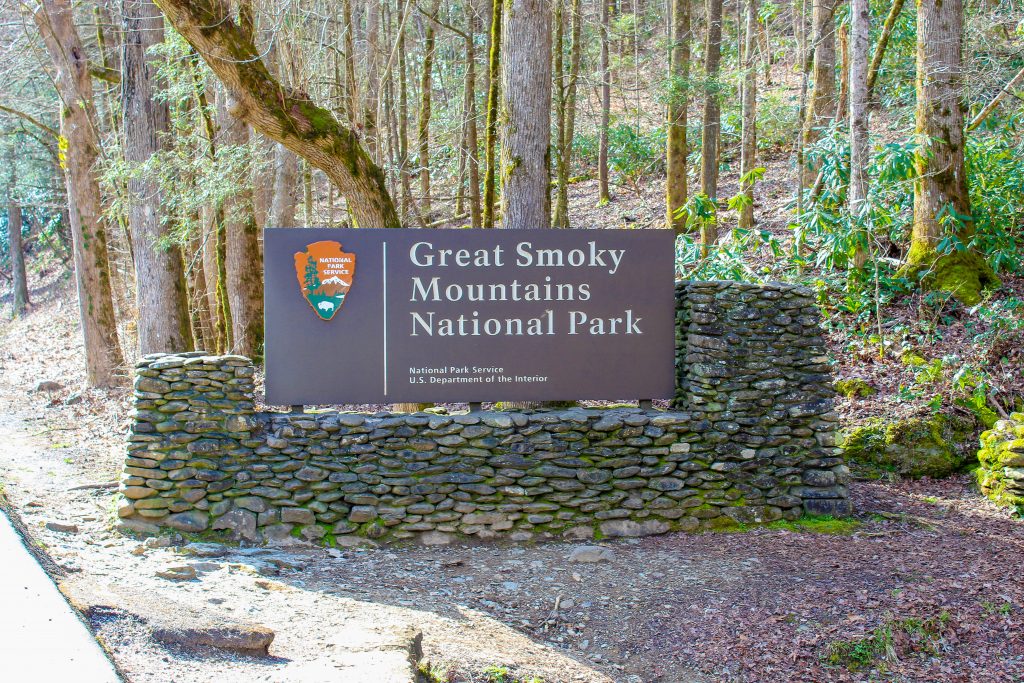 Great Smoky Mountains National Park – Don't forget to take in even more at the Great Smoky Mountains National Park. There is so much to do from seeing the fireflies in the summer to the leaves during fall, to taking in a great hike or a waterfall or even just taking a picnic in to enjoy the views. Make sure to take in the ranger programs and have your kids do the Junior Ranger Program.
Tour Arrowmont School of Arts & Crafts – The school has several galleries where work from students is displayed and also several places to buy some art too.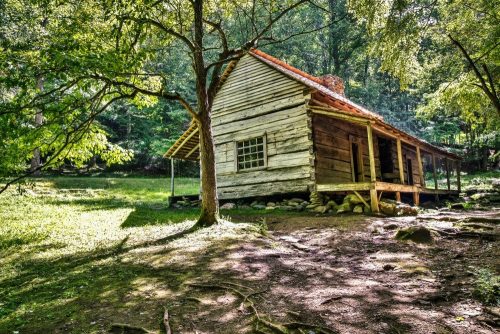 Ogle Cabin – Take in the oldest cabin in Gatlinburg. This cabin is located near the Gatlinburg Visitors Center in the downtown area and dates back to 1807.
Mountain Farm Museum and Mingus Mill – This is another open-air museum with an old mountain farm and a working mill. It runs right along the river so there are lots to see.
Related: 189 Free Things to do in Tennessee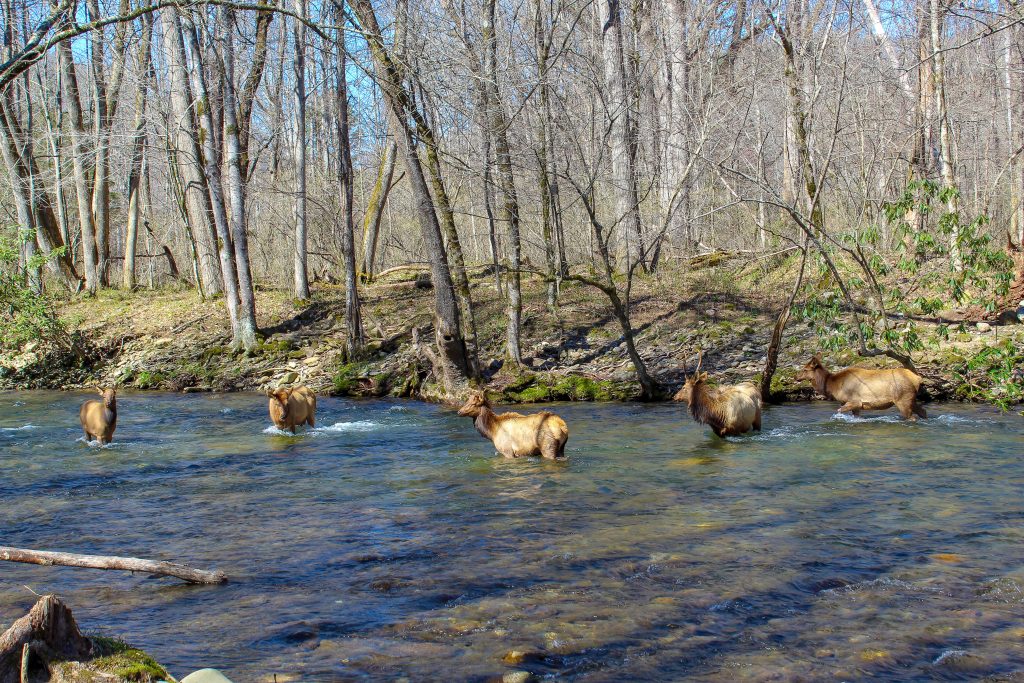 Watch Animal Life – Another benefit of driving the Newfound Gap Road is the wildlife. Every time we drive on it even partway we saw something. Everything from the herd of elk feeding and bathing above, to deer, turkeys, and black bear!
Listen to Music at Gatlinburg Tunes & Tales – This one is a seasonal activity. This event takes place downtown daily in June and July at 6 pm. They also have a winter version that happens between Thanksgiving and Christmas.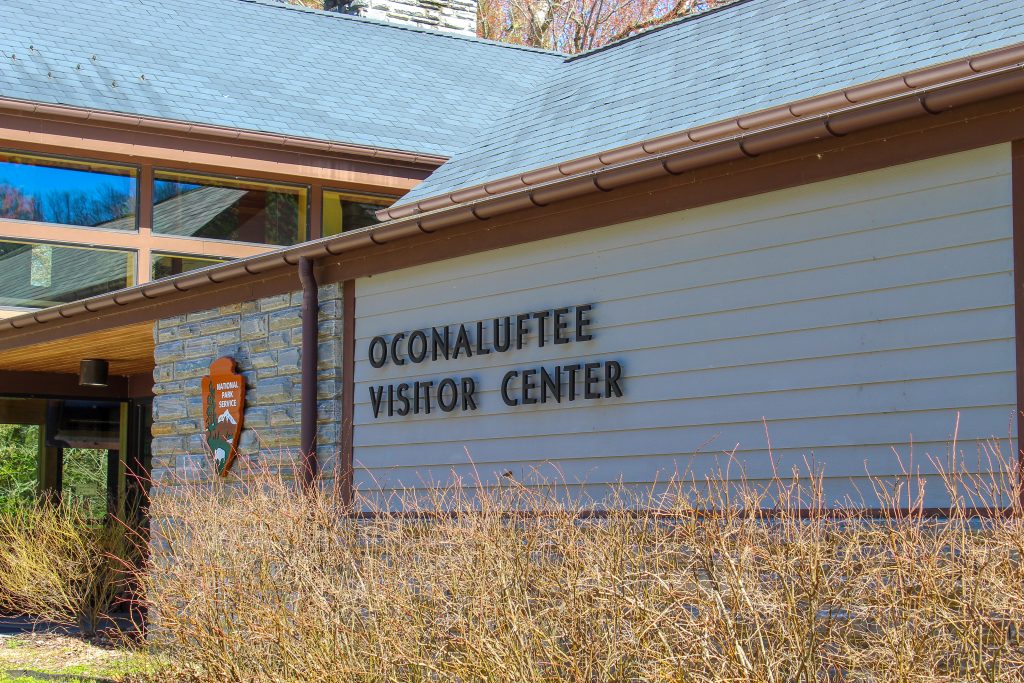 Visit Smoky Mountains Visitor Centers – There are 4 of these around the park, and they each have their own appeal. The Cades Cover Visitor Center has an open-air museum around the center to walk. The Sugarland visitor center has a museum of animals found in the park plus a video about the park, and the Oconaluftee visitor center has a farm museum. All visitor centers and museums are free.
Head to Pigeon Forge – Don't forget to head over to Pigeon Forge and take a look around. There are plenty of free things to do in Pigeon Forge and just driving the main road is a sight to see!
So what are you waiting for? Gatlinburg is the perfect place to let loose and have some fun. With all of these great activities, there's no reason not to visit this amazing town. Did I miss any free things to do in Gatlinburg Tennessee? Please share in the comments below.