This post may contain affiliate or referral links. Read more about this in our disclosure policy.
Looking to explore a new destination and have some fun? Tennessee is waiting for you! With plenty of things to see and do, you won't be bored for a second. Plus, the food here is delicious and the people are friendly. Ready to start planning your trip with the Tennessee Travel Guide? Here's what you need to know about eating, sleeping, and playing in Tennessee.
Table of contents
With rentals available all over the world, you're sure to find the perfect place to stay. Airbnb has something for everyone. Plus, with prices that are often much cheaper than traditional hotels, you'll be able to stretch your vacation budget even further.
If you can not find an Airbnb that fits your needs a second option is VRBO. Find an amazing vacation home for your family.
Things to do in Tennessee
Tennessee Tour Passes
Depending on what you are planning to do it could be very beneficial for you to purchase a pass that bundles attraction for one low price. Here are the best ones for Tennessee:
Each one has its own perks and rates for attractions so be sure to check each one for the best possible bundle for your vacation.
While traveling be sure you bring change so you can take advantage of any pressed penny machines you come across. These make great souvenirs.
Adventure Science Center – Nashville, Tennessee – The kids were so excited, they love hands-on museums!
The Ultimate Guide to Graceland Memphis TN – If you just passing through Tennesse, Graceland Memphis TN should be at the top of your list to see. Use this Ultimate Guide to navigate!
Top 10 Things to do in Gatlinburg TN – Planning a trip to Tennessee? I highly recommend my top 10 things to do in Gatlinburg TN list! Perfect for families and just about any time of the year!
45 Amazing Free Things to Do in Nashville TN – Nashville may be Music City and home of Country Music but they also have over 40 free things to do in Nashville TN you will not want to miss while visiting!
30 of the Best Things to do in Pigeon Forge TN – It was so hard to choose these 30 of the Best Things to do in Pigeon Forge TN. You will have so much fun while visiting, don't forget this activities list!
Top 21 Things To Do on Your Nashville Vacation – Planning a Nashville Vacation? Check out these top 21 things we loved on our trip plus a list of freebies to keep you on a budget!
23 Free Things to do in Pigeon Forge TN – Our comprehensive list of free things to do in Pigeon Forge TN. You will not want to miss any of these so plan accordingly to visit them all!
26 Free Things to do in Chattanooga TN – If you are planning a trip to Tennessee there are some must-sees along the way. Stop in Chattanooga and enjoy these 26 Free things to do in Chattanooga TN with your family.
25 Can't Miss Free Things to do in Knoxville TN – When visiting Tennessee there is so much to do! Eastern TN is one of my favorite places! See the 25 free things to do in Knoxville TN that you can't miss!
21 Can't Miss Free Things to Do in Memphis TN – (Including Graceland!) – There are plenty of free things to do in Memphis TN that will make your trip unforgettable from taking in some blue's to even Graceland! See how!
10 Free Things to do in Murfreesboro TN – If you will be Nashville make sure to head a bit south and check out these free things to do in Murfreesboro TN as well! There is so much history!
Tennessee State Fair – Nashville, Tennessee – There was a lot to do but it was one of the smaller state fairs I have been too but the kids had a blast!
Sam Davis House – Smyrna, Tennessee – The drive up to the house is beautiful! You enter through stone wall gates.
Grand Ole Opry – Nashville, Tennessee – After passing by the Grand Ole Opry when we would visit the Opry Mills Mall we finally decided to stop in!
Historic Downtown Franklin Tennessee – Just outside Nashville Tennessee is small downtown Franklin Tennessee. The downtown is an experience on its own from shops to entertainment.
The Belmont Mansion – Nashville, Tennessee – The Belmont Mansion is a house built in 1853 by one of the wealthiest women in America. Boasting 19,000 sqft, this historic mansion is a must-see.
The Hermitage, Home of Andrew Jackson – Nashville, Tennessee – Heading to Nashville, TN? Be sure to check out Andrew Jacksons Hermitage Home and prepare to be thrown back in the History books.
Cannonsburgh Village Murfreesboro, Tennessee – We took our homeschooling lesson to Cannonsburg Village in Murfreesboro, TN and it was the perfect history lesson for my kids. Come see why.
Visiting The Johnny Cash Grave & Home Site – Hendersonville, Tennessee – When you are visiting Nashville you should make the trip to visit Johnny Cash's Grave & just down the road is his home. Here is everything you need to know.
Johnny Cash Museum – Nashville, Tennessee – Do not miss the chance to see the Johnny Cash Museum. There are so many things to see, and so much history you could spend all day here.
189 Free Things to do in Tennessee – If you are traveling to or through Tennessee there are stops you should make along the way. Actually- there are 189 FREE things to do in Tennessee that you shouldn't miss.
Lynchburg, Tennessee: Visiting the Heart of Whiskey Country – If you are planning a visit to the Heart of Whiskey country in Lynchburg, Tennessee there are some must do's and see to add to your list. I outline them all here.
15 Free Things to do in Gatlinburg Tennessee – There is so much to see in the beautiful and scenic Gatlinburg Tennessee. These 15 free things to do in Gatlinburg Tennessee will help you stay on budget!
Downtown Lynchburg Tennessee – Lynchburg Tennessee is full of small-town charm and made famous by Jack Daniel's. This is just the quiet little town you will want to visit. There is so much to see and do from the old jail to some of the famous Jack Daniel's tour and even some top-notch restaurants.
Old Moore County Jail – Lynchburg, Tennessee – This little-known attraction in Lynchburg just off the square has a TON of history! Everything from Jesse James staying here and carving his name on the wall, to a visit from Johnny Cash!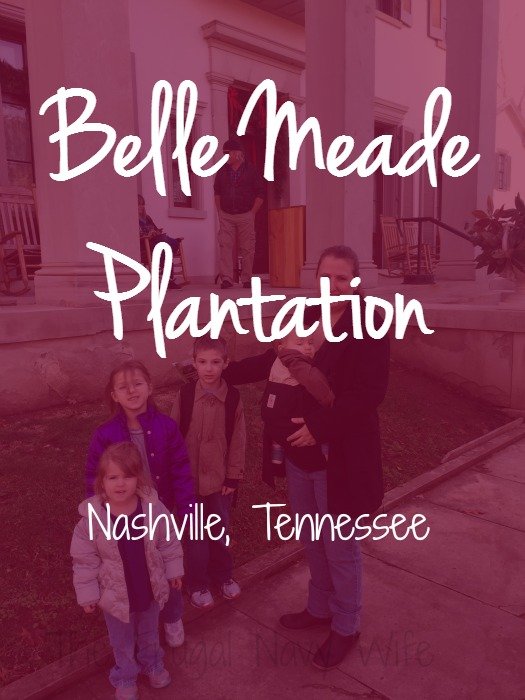 Belle Meade Plantation – Nashville, Tennessee – I was excited we had waited until the holiday season to visit because they had each room decorated as they would for Christmas in different decades since the house was built. It was a great history lesson for my kids!
Nashville Zoo – Nashville, Tennessee – The Nashville Zoo is in the middle of a concrete jungle (Nashville) but once you drive in it's like a little oasis.
Yogi Bear RV Resort Christmas Light Show – Nashville, Tennessee – The lights were choreographed to music you turned your car radio to. Of COURSE, the first song when we tuned in was that dang 'Let it go' song from Frozen. My girls went CRAZY!
The Carter House – Franklin Tennessee – The Carter House was the center of the Battle of Franklin during the Civil War. There is a lot of history here and lots to see.
Jack Daniel's Distillery Tour – Lynchburg, Tennessee – The distillery is just outside of town and they have defiantly embraced the natural beauty around them.
National Parks and Historic Sites in Tennessee
Ask the rangers at the desk for their Junior Ranger program book for any kids traveling with you. You can also ask them about any must-see locations at the park! Don't forget to visit the Ranger Station so any kids traveling can get their National Park Passport stamped.
Things to do in The Great Smoky Mountain National Park – Sharing our journey on the road to bring you the best RV and camping tips plus all the great hot spots to see in do where ever you are going!
Appalachian National Scenic Trail
Big South Fork National River and Recreation Area
Chickamauga and Chattanooga National Military Park
Cumberland Gap National Historical Park
Fort Donelson National Battlefield
Manhattan Project National Historical Park
Obed Wild and Scenic River
Overmountain Victory National Historic Trail
Shiloh National Military Park
Stones River National Battlefield
Trail of Tears National Historic Trail
Places to Stay in Tennessee
Make sure to check out our travel deals page for any deals or sales on your next trip no matter where it is!
Old Stone Fort State Archaeological Park – Manchester, Tennessee – There are 51 campsites with electric and water hookups, no sewer but there is a dump station. There is also a nature trail around the camp area.
32 Best Places for Free Camping in the Southeast USA – Why are you paying for camping spots when some of the best places are free? These are the best free camping spots in every state in the southeast USA!
Good Eats and Shopping in Tennessee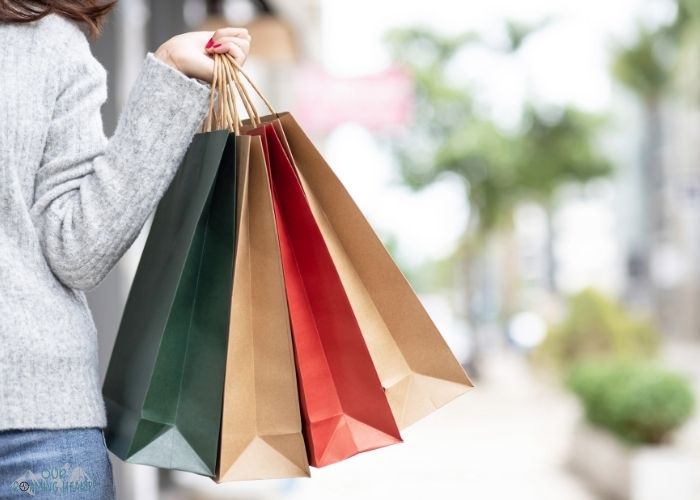 Antique Archaeology Nashville Tennessee & Surrounding Shops – Are you a Fan Of Antique Archaeology? You have to visit their Antique Archaeology Nashville Tennessee store! Oh, the treasures you will find – preview here.
Lego Store – Nashville, Tennessee – Our visit to the Lego Store in Nashville Tennessee
15 Tennessee Fun Food Challenges – If you've never done fun food challenges before, then you're in for a treat. A food challenge is just what it sounds like, a challenge! Are you up for one of these Tennessee Food Challenges?
The Loveless Cafe – Nashville, Tennessee – The Loveless Cafe as seen on The Food Network Channel is a must not miss restaurant in Nashville, TN. Here is what to expect on your visit.
Miss Mary Bobo's Boarding House – Lynchburg, Tennessee – The first time we were in Lynchburg we didn't realize you needed a reservation for Miss Marry Bobo's so we made a 2nd trip because we loved this small town so much! Let me tell you it was well worth the trip!
Lynchburg Cake and Candy Company – Lynchburg, Tennessee – Have you heard of the Lynchburg Whiskey Cake? They have been featured on Food Network and The View. They were on the show Road Tasted which is hosted by Paula Deen's sons, The Deen Brothers.
Barrel House BBQ – Lynchburg, Tennessee – We hadn't seen their episode of BBQ Pit Masters but if they had been featured on the show we knew the food had to be good! So In we went!
Iron Kettle – Lynchburg, Tennessee – When we are in a new area we prefer to eat at Mom and Pop places. They normally have the best food and are unique to the area! Plus you can't go wrong supporting a local family over a big corporation!
Food Challenges in Knoxville – Check out these food challenges in Knoxville while you're out exploring and looking for something that's guaranteed to fill your stomachs.
Food Challenges in Nashville – The city of Nashville is known for a lot. You can't go wrong doing a food challenge in Nashville, Tennessee.
Top 10 BEST Flea Markets in the USA – Looking for amazing local flea markets to find some one of a kind treasures? One of the 10 best flea markets in the country might be in your back yard!
Opry Mills Mall – Nashville, Tennessee – We have been to the Opry Mills Mall now a few times and I wanted to share why we love it. Not only does it have The Aquarium Restaurant and the Claim Jumper Restaurant it has The Rainforest Restaurant and is across the street from the Grand Ole Opry So there are lots to do!
Rainforest Café – Nashville, Tennessee – The whole restaurant has trees on the ceiling and fish tanks scattered throughout.
Opry Backstage Grill – Nashville, Tennessee – They have a stage in the dining room and they were playing performances from the Grand Ole Opry on the TVs around the room when no live music was playing.
Mellow Mushroom Pizza Bakers – Franklin, Tennessee – This is a pizzeria and it was worth the stop!
The Old Spaghetti Factory – Nashville, Tennessee – You walk in and it's VERY extravagant. Chandeliers and beautiful chairs in the entryway. The woodwork has been preserved and the smell of the food was amazing.
Claim Jumper Restaurant – Nashville, Tennessee – All in all if you are in Nashville near the Opry Mills Mall this restaurant is with a stop!
Toot's Restaurant – Murfreesboro, Tennessee – The setting is more sports bar and would be great for watching the big game, but everyone is super nice!
Aquarium Restaurant Nashville, Tennessee – An Underwater Dining Experience – Looking for an Underwater Dining Experience? It's true! The Aquarium Restaurant Nashville Tennessee is the place to go! My kids loved it!
American Girl Store at Cool Springs Galleria Mall – Franklin, Tennessee – I was amazed being my first time in an American Girl store and everything they had. Not only did they have the classic dolls they had a new collection plus their look-alike dolls!
Even More…
Tennessee State History for Kids – The state of Tennessee has a lot of history, famous people, resources and great places to visit. Here's more Tennessee State History, did you know these?
Over 45 Amazing Tennessee Field Trips – Tennessee being one of our favorite states to visit we have a lot of great Tennessee Field Trips to share. This is our extensive list and then a few more!
15 Fun Tennessee Crafts for Kids – These are my top Tennessee Crafts for our unit study! Some crafts are on the state itself, others are different animals, people, and locations across Tennessee.
36 Tennessee Movies You Need to Watch – Most of these movies are based in Tennessee or Filmed in Tennessee so that we can get a feel for the area. Which Tennessee Movies are you going to watch first?
37 of the Best Books About Tennessee – My kids love doing workbooks and reading about the area we are visiting. These are the best Books about Tennessee for kids to get them excited.
Top 12 Best Christmas Towns in USA – If you're looking for the best Christmas towns in USA, then I have some of the most AWESOME towns to introduce you to! Get ready for Christmas cheer!
If you're looking for a great place to visit in the United States, look no further than Tennessee. This beautiful state has plenty of amazing things to see and do, from hiking in the mountains to exploring charming small towns. We've only scratched the surface of what Tennessee has to offer—what else should we add to our Tennessee Travel Guide? Let me know in the comments. And if you're ever in the area, be sure to come and say hello!