This post may contain affiliate or referral links. Read more about this in our disclosure policy.
Heading to Miami is sure to get you some fun in the sun, but it's also going to get you some food in your belly! There are tons of awesome food challenges in the Miami, Florida area. If you've always wanted to participate in one of these challenges, now is your chance to do so. Here are 5 of the top food challenges in Miami.
Food Challenges in Miami
Please note the photos in this article are not of the actual food you will eat. If you take on one of these challenges we would love for you to share the image of it with us. We will add it to the post.
Steve's Pizza
Eat a 30-inch pizza with two toppings and also drink two 2L bottles of soda. This sure is a lot of food and drink to have at once, but if you win, you get $30 and your name on the winner wall. Woo hoo! Oh, and you get 45 minutes to give this food challenge a try. If you're a fast eater, this might be the perfect challenge for you.
The Filling Station
Who's ready for a little burger? Well, in this case, it's a big burger! In fact, it's 9 burgers, 9 onion rings, which also includes 18 slices of cheese and two huge whole pickles. You have one hour, but if you win, you get the meal for free. Do you have what it takes to eat all of this in one hour? Give it a try!
Burger and Beer Joint
It's not every day you get to eat a ten-pound hamburger, if you're up for the challenge, then stay tuned. The Mother Burger is a challenge not many try to win! This is a $125 burger. However, it will be free if you can get it eaten. You'll even get 2 hours to finish this burger off. YUM!
Pizza Challenge
Who's up for a pizza challenge in the great city of Miami? This Pizza Challenge is with Lillo's Pizza. You will have to eat a medium, large, and extra-large pizza plus drink a 2L. If you can eat this in under 45 minutes, you get the pizza for free and a t-shirt. How awesome is that?
Related: 11 of the Absolute Best Places to View Manatees in Florida
Wall's Old-Fashioned Ice Cream
If you're an ice cream lover, you're probably ready to take on any challenge involving this sweet frozen treat. Wall's Old-Fashioned Ice Cream hosts The Great Wall Challenge. It consists of 12 scoops of ice cream for you to eat. Not only do you need to finish the ice cream, but you'll also need to eat the two wet toppings, whipped cream, banana, and other toppings included in the dish. Think you've got what it takes to complete this challenge? If you do, you'll get your picture placed on the Wall of Fame for everyone to see.
Sandbar Burrito Challenge
When you enjoy the fresh taste of burritos and want to see how much you can really consume, head on over to the Sandbar Sports Grill to take the challenge. During this challenge, you'll get to consume a five-pound burrito full of all the ingredients you'd expect, including beans and rice. It costs $25 to participate in the challenge. You have one hour to finish it. If you get it done within that hour, you'll get a free meal and your photo added to the Wall of Fame. Think you've got what it takes? If burritos are one of your favorite foods, you just might!
Zack's Cafe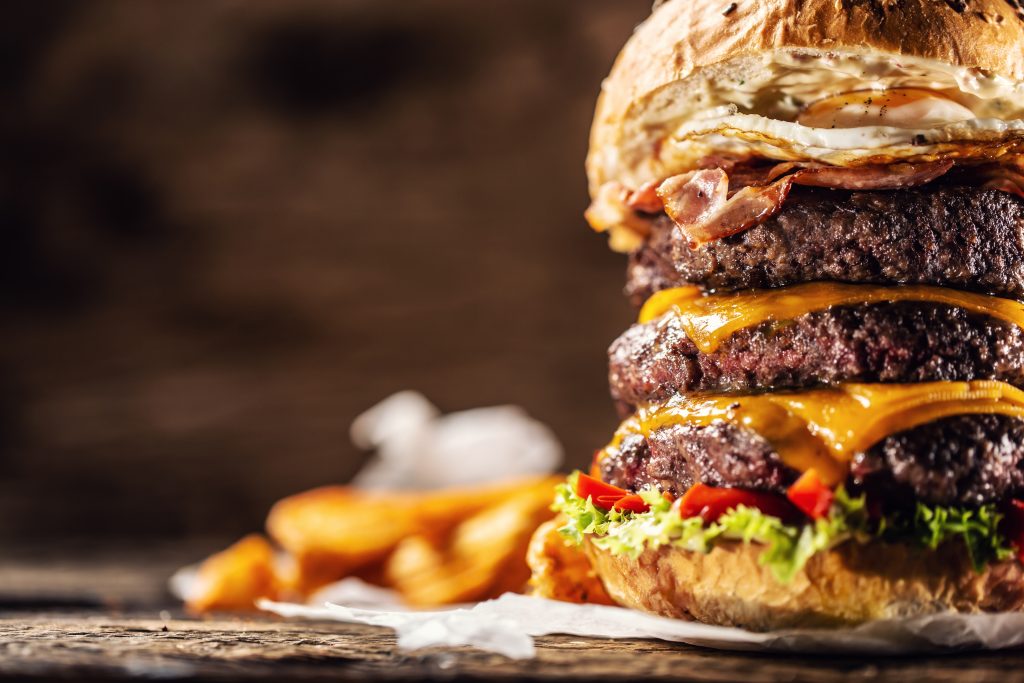 Challenge yourself to finish a massive triple bacon cheeseburger at Zack's Cafe. It consists of a pound of ground beef with additional toppings, including lettuce, bacon, and tomatoes. You'll need to eat the burger within 15 minutes while drinking two 24-ounce sodas to win this challenge. If you think you can manage it, your photo gets added to the Wall of Fame, and you'll get a free meal that's on the house.
Related: 15 Must See Free Things to do in Key West Florida
Quickie's Burgers & Wings
Try to finish the largest burger you've ever seen within 90 minutes to win Quickie's Burgers & Wings 4lb Titan Burger Challenge. During the challenge, you'll have a four-pound patty on a massive roll with additional toppings that you're expected to finish within an hour and a half. The price for the burger is $30. If you finish it, you'll get your picture added to the Wall of Fame, receive a free t-shirt, and get a free meal at the eatery. It's that simple! If you love burgers, this may be the perfect challenge for you, so why not give it a try?
Pizza Bar
Get ready to eat 8 cluckers because this food challenge awaits you. The sad news is that you only get 8 minutes, the good news is that it's spicy! If you like spicy, then this is the food challenge for you! This challenge takes place at Pizza Bar in South Beach Miami.
Shula's Steakhouse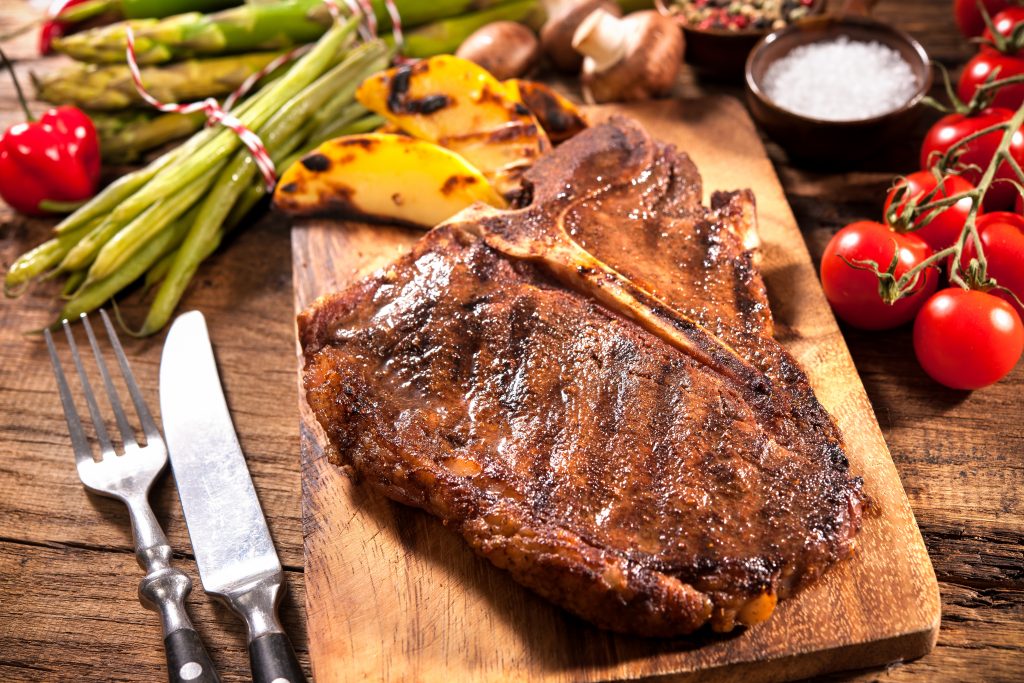 Do you love steak? If it's one of your favorite meats of all time, you'll find yourself wanting to give the Shulas Steakhouse Challenge a try. You'll have a 48-ounce porterhouse steak in front of you to eat. When participating in the challenge, you'll need to consume the entire steak within 20 minutes or less. If you can't get it done, you lose. If you can eat it all within that 20-minute period, you'll get added to the Wall of Fame and receive a free meal. Not everyone can get the job done, but maybe you can?
The next time you're looking for an awesome food challenge in Miami, hopefully, you'll check some of these local hot spots out! I always love burger food challenges, they seem to make my mouth water the most. Which challenges do you think you'd like to try first?