This post may contain affiliate or referral links. Read more about this in our disclosure policy.
Orlando, Florida is known worldwide for its theme parks and attractions, but did you know that there are also plenty of free activities to enjoy in this bustling city? From outdoor adventures to cultural experiences, Orlando offers something for everyone without having to spend a penny. Whether you're a budget-conscious traveler or simply looking for ways to save money on your trip, this city has plenty of options. In this article, we'll take a closer look at some of the top free things to do in Orlando and show you how you can make the most out of your visit without breaking the bank.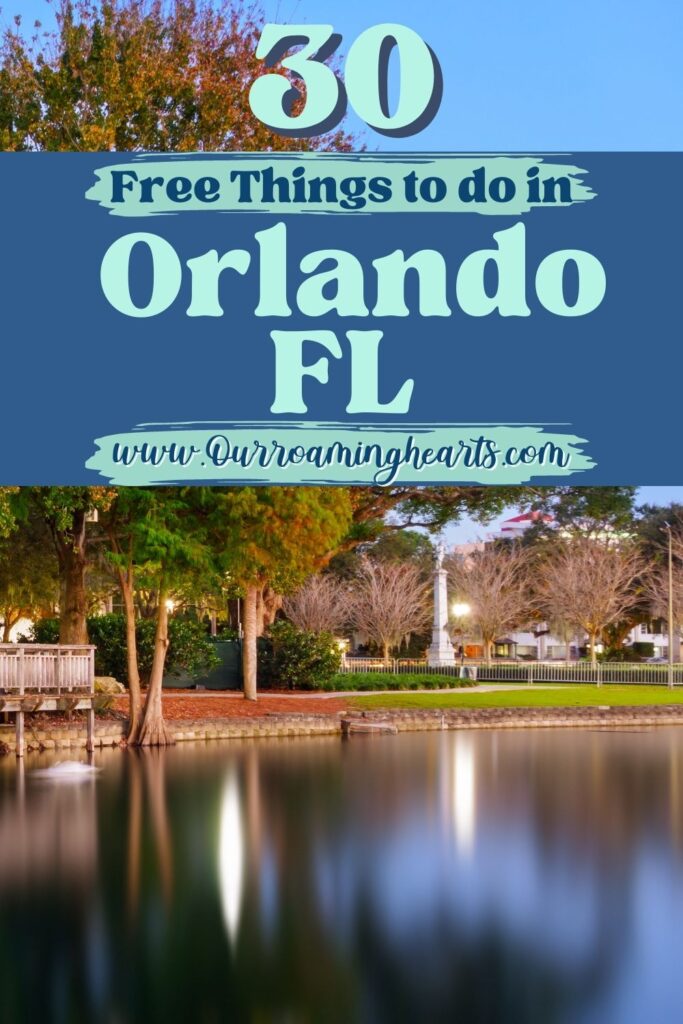 Travel Tips
With rentals available all over the world, you're sure to find the perfect place to stay. Airbnb has something for everyone. Plus, with prices that are often much cheaper than traditional hotels, you'll be able to stretch your vacation budget even further.
If you can not find an Airbnb that fits your needs a second option is VRBO. Find an amazing vacation home for your family.
Get Away Today Vacation Packages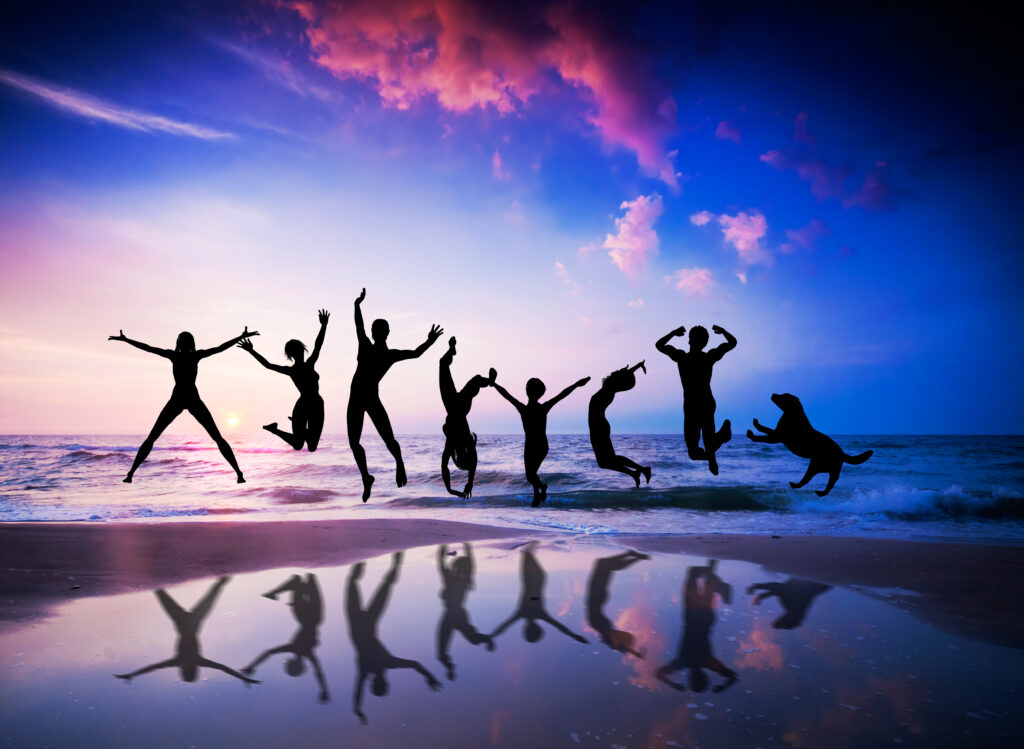 Want to book your entire vacation as a package? Give Get Away Today a try. They have specials and promos going on all the time.
Also, make sure to check out our travel deals page for any deals or sales on your next trip no matter where it is!
You can plan some time around your theme parks with the many free things to do in Orlando. Make sure to grab a classic Disney DVD to help prepare your kids for all the adventure!
Related: The BEST 2 Days at Disney World Itinerary!
Orlando Tour Passes
There are so many options for bundling attractions at a fraction of the cost to get more bang for your buck. In the Orlando area, these are your best options:
Orlando City Pass – Save on tickets to famous theme parks
Orlando GoCity Explorer Pass – Choose from 2-5 attractions. You will have 60 days to use the pass.
Orlando Sightseeing Pass – Entry to 2-5 attractions. Over 25 attractions to choose from.
Orlando Tours – 25+ tours and excursions to choose from.
Locations to choose from include Legoland, Sea World, Bush Gardens, The Titanic Museum, The Kennedy Space Center, Gatorland, many water parks, and more!
You can also buy an all-inclusive pass for up to 5 days and get into as many attractions as you can fit into your schedule for 5 days!
Related: 10 Ways to Take a Disney Vacation on a Budget
I want to share some of my favorite things to do that won't cost any money (unless you want it to that is!)
If you are looking for more ways to save on your Orlando Vacation find discounts when you stay in Orlando and get amazing discounts on tickets to Universal Theme Parks and Magic Kingdom Tickets. Also, you can score HUGE discounts if you are Retired or Active Duty Military.
Related: How to Get a Free Disney World Vacation
Don't forget to grab the Entertainment Book for Orlando as well for even more discounts.
Ok now on to the freebies!
Free Things to do in Orlando
Downtown Disney Marketplace and Boardwalk
We all love Disney and you can't stay in Orlando, Florida without thinking of Disney World, let's face it! So why not head to Downtown Disney Marketplace & Boardwalk and take in some FREE Disney Magic!
Check out their calendar of events they do many free festivals and events as well. This is one of my favorite freebies, just be careful it's easy for this freebie to become a budget buster!
Lakeridge Winery & Vineyards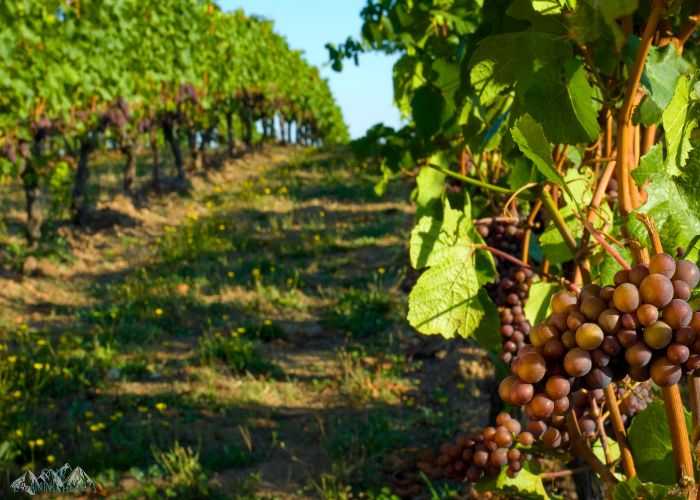 Lakeridge Winery & Vineyards host a ton of free events and festivals all year. Plus they have free tours and tastings every day.
Chip 'N' Dale's Campfire Sing-A-Long
Chip 'N Dale's Campfire Sing-A-Long is a Fort Wilderness Resort and is one of Disney's Camp spots. But if you aren't camping you can still head over and enjoy the classic Disney duo as they lead a fireside cowboy sing-a-long.
At dark, you can turn your attention to the giant screen to enjoy a classic Disney flick beneath the Florida stars. For movie schedules, call (407) 939-7529. ((407) 824-9000)
Lake Eola Park
At Lake Eola Park you can feed the swans and enjoy the walking trails. At night, the fountain comes alive with a choreographed show set to music. The colors of the water and the musical themes change with the season. Shows run nightly at approximately 8 p.m. and 9:30 p.m. lasting about 6 minutes. Times change as the days get longer, so expect later start times moving toward the summer months.
Walt Disney World Monorail
Take a trip on this iconic Walt Disney World Monorail ride with no ticket required! Head to the Ticket and Transportation Center (TTC), then board either of the two monorail loops—one makes stops at the three Magic Kingdom resorts, Disney's Polynesian, Grand Floridian, and Contemporary, and the other takes guests to Epcot.
The Epcot monorail completes a loop around the Spaceship Earth icon before its return.
Related: 11 of the Absolute Best Places to View Manatees in Florida
Big Tree Park
The Big Tree Park is well known for the 118-foot-tall, bald cypress tree that was over 3,500 years old. Unfortunately, this tree was destroyed by vandals but the park is still open and free to the public.
Black Hammock Adventures
The Black Hammock Adventures have alligator shows and bird exhibits. Also for a fee, they have airboat tours. Make sure to check their event calendar for when you are in town they do all sorts of events.
Legend of Spook Hill
Legend of Spook Hill is just outside Orlando and is one of the most famous "gravity hills" in the world. You park your car at the bottom, put it in neutral, then sit and watch as you roll uphill.
Related: Weeki Wachee State Park – The Home of the Mermaids
Holocaust Memorial Resource and Education Center of Central Florida
The Holocaust Memorial Resource and Education Center of Central Florida is a powerful institution dedicated to preserving the memory of one of the darkest periods in human history. Located in Maitland, Florida, this center offers visitors an opportunity to learn about the Holocaust through a variety of exhibits, events, and educational programs. The center's permanent exhibit, "Remembering the Holocaust," features artifacts and testimonies from survivors, as well as interactive displays that help visitors understand the impact of this tragic event on individuals and society as a whole. In addition to its exhibits, the center hosts a range of events throughout the year including lectures, film screenings, and cultural celebrations that provide opportunities for deeper engagement with Holocaust history and its relevance today. The center also offers educational programs for students and educators aimed at fostering critical thinking skills and empathy for others. With its commitment to remembrance, education, and social justice, the Holocaust Memorial Resource and Education Center is an essential resource for anyone seeking to understand our shared human experience.
Disney's BoardWalk
This Disney Boardwalk is a re-creation of a 1930s-style Atlantic coastal village. There are always musicians, magicians, and performers to view for free.
Gaylord Palms Resort
Check out the Gaylord Palms destination hotel in Kissimmee with a four-acre glass-enclosed atrium, home to a microcosm of Florida habitats including an alligator-filled swamp, Spanish-style fort, 60-foot sailboat, and more.
Related: Gaylord Palms Hotel in Orlando Florida
Fort Christmas Historial Park
Fort Christmas Historical Park is a fascinating destination for history buffs and outdoor enthusiasts alike. Located in Christmas, Florida, this park offers visitors a glimpse into the rich history of the region, dating back to the Seminole Indian Wars of the 1800s. The centerpiece of the park is a full-scale replica of Fort Christmas, complete with authentic weapons and artifacts from the era. Visitors can explore the fort and learn about life on the frontier, as well as enjoy a variety of outdoor activities such as hiking, fishing, and picnicking. In addition to the fort, there are several other historic buildings on-site including a schoolhouse, church, and pioneer homes that offer insight into what life was like for early settlers in Florida. With its beautiful natural surroundings and fascinating history, Fort Christmas Historical Park is an ideal destination for anyone looking to experience a unique and educational day trip in Central Florida.
Universal Orlando Resorts City Walk
Before heading into the Universal theme parks there is the City walk that is free to enjoy. I have to point out that the World's Largest Hard Rock Cafe is here (I collect Hard Rock Cafe Glasses from each one I visit, I am up to 15 now! ) (Possible Pay for Parking)
Orlando Brewing Company
The Orlando Brewing Company offers free tours at 6 p.m. Monday through Saturday, they are also one of the only certified organic breweries in Florida.
Related: Disney Bucket List: 25 Things to Do at the Magic Kingdom
Mall at Millenia
If you enjoy window shopping then the Mall at Millenia is for you, many larger designers have shops here …. just leave your wallet at home. Trust me your budget will thank you for it!
Florida Mall
The Florida Mall is another place to visit to enjoy window shopping, they have over 250 shops! They also have all sorts of events, everything from car shows to music events.
Winter Park Farmer's Market
This farmers market is held from 7 a.m. to 1 p.m. every Saturday, There are many vendors to check out.
This is a great place to walk and talk to the locals and find great hidden gems.
LEGO Imagination Center
The LEGO Imagination Center is the perfect freebie for kids. They can design-build and create anything you can think of, and it's free! Plus it lets you get some gift ideas for Christmas.
Anything Lego is a great thing but this one is a kid-approved one on our list of free things to do in Orlando.
Disney Springs
Disney Springs is a world-class entertainment, dining, and shopping destination located at the Walt Disney World Resort in Florida. Formerly known as Downtown Disney, this vibrant district has been reimagined and expanded to offer guests an unparalleled experience. With over 100 unique shops and boutiques, from high-end luxury brands to charming local artisans, there's something for everyone. Foodies will delight in the incredible selection of restaurants and bars, ranging from casual bites to fine dining experiences. The entertainment options are equally impressive, with live music performances, movie theaters, bowling alleys, and more. The atmosphere is electric and always buzzing with energy, making it a perfect spot for a night out with friends or family. Whether you're looking for a day of shopping or a night of fun-filled activities and delicious cuisine, Disney Springs is the ultimate destination for all your entertainment needs.
Related: Top 10 things to see at Disney Springs at Disney Downtown
City of Celebration
The City of Celebration is a charming and picturesque community located in Osceola County, Florida. Founded by The Walt Disney Company in 1996, the city was built with a focus on traditional small-town values and a commitment to sustainable living. The streets are lined with beautiful homes and apartments designed in various architectural styles, creating a unique and eclectic atmosphere that is both welcoming and vibrant. Residents and visitors alike can enjoy an array of amenities, including parks, playgrounds, tennis courts, swimming pools, biking trails, restaurants, shops, and more. The downtown area hosts regular events such as farmers' markets, concerts, festivals, and parades throughout the year. With its idyllic setting and a strong sense of community spirit, the City of Celebration offers a one-of-a-kind experience that captures the essence of small-town America while offering all the modern conveniences of urban living.
There is a farmers market at Lakeside Park and visitors can even see (fake) snow falling in the winter months.
Walt Disney World Water Taxi
The Walt Disney World Water Taxi is a delightful way to travel around the theme parks and resorts of Walt Disney World in Florida. These charming boats offer guests a scenic and relaxing ride across the sparkling waters of the Seven Seas Lagoon, Bay Lake, and other waterways. The water taxis are beautifully designed with classic nautical touches, such as wood paneling, brass accents, and colorful flags fluttering in the breeze. With comfortable seating and plenty of space to stretch out, passengers can sit back and enjoy the stunning views of iconic attractions like Cinderella Castle, Space Mountain, and more. Whether you're heading to Magic Kingdom Park for a day of fun or simply taking a leisurely cruise around the resort area, the Walt Disney World Water Taxi is an unforgettable experience that adds an extra touch of magic to your vacation.
Universal Studio Water Taxi
This Water Taxi will take you from the resorts to the City walk and is also free like the Disney ones. (Possible Pay for Parking)
Harry P. Leu Gardens
At Harry P Leu Gardens the first Monday of each month they offer free admission. This is the perfect place to get away and relax from the hustle of the city! They have a tropical stream, many gardens including a butterfly garden, and a house museum dating to the 1880s.
The Splash Pad at Capehart Park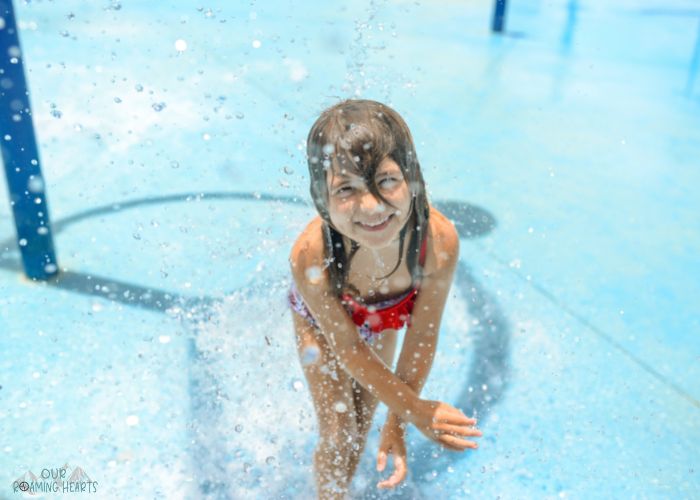 Head to the park with your swim clothes and enjoy a free splash pad at The Splash Pad at Capehart Park! It's the perfect way to cool down during the summer!
ICON Park
ICON Park is a vibrant entertainment complex located in the heart of Orlando, Florida. This sprawling destination offers visitors a wide range of activities and attractions to enjoy, from thrilling rides and games to world-class dining and shopping. At the center of ICON Park is the towering 400-foot-tall observation wheel, known as The Wheel at ICON Park. This iconic attraction provides breathtaking views of the city skyline and surrounding area, making it a must-see for anyone visiting Orlando. In addition to The Wheel, there are numerous other attractions on-site including a wax museum, aquarium, arcade, and more. Visitors can also explore a variety of shops and restaurants throughout the complex, offering something for every taste and budget. With its lively atmosphere and diverse offerings, ICON Park is an ideal destination for families or anyone looking for a fun-filled day out in Orlando.
Dr. P Phillips Community Park
Dr. P. Phillips Community Park is a beautiful outdoor oasis located in the heart of Orlando, Florida. This expansive park offers visitors a wide range of recreational activities and amenities, making it a popular destination for locals and tourists alike. At the center of the park is a stunning lake, which provides opportunities for fishing, boating, and even water skiing. The park also features numerous sports facilities including soccer fields, baseball diamonds, and basketball courts, as well as playgrounds and picnic areas ideal for families with children. For those looking to stay active outdoors, there are miles of jogging trails winding throughout the park's lush greenery. And if relaxation is more your style, there are plenty of benches and shaded areas to sit back and enjoy the serene surroundings. With its natural beauty and abundant offerings, Dr. P. Phillips Community Park is a must-visit destination for anyone seeking to experience the best of Orlando's great outdoors.
University of Central Florida Arboretum
The University of Central Florida Arboretum is a hidden gem nestled within the bustling campus of UCF in Orlando, Florida. This lush and sprawling outdoor space spans over 80 acres and features an incredible array of plant life from around the world. The arboretum is home to over 600 species of plants, including native Florida species as well as exotic varieties from Asia, Africa, and beyond. Visitors can explore the gardens at their leisure, taking in the sights and smells of blooming flowers, towering trees, and winding walking paths. The arboretum also offers educational opportunities for students and visitors alike through guided tours, workshops, and special events throughout the year. Whether you're a nature lover or simply seeking a peaceful escape from the hustle and bustle of daily life, the UCF Arboretum is a must-visit destination that will leave you feeling refreshed and inspired.
Dinky Dock Park
Dinky Dock Park is a picturesque waterfront park located in Winter Park, Florida. This charming and tranquil park offers visitors a serene escape from the city's hustle and bustle, with stunning views of Lake Virginia and lush greenery throughout. At the center of the park is Dinky Dock, a small but scenic pier that extends out into the lake and provides a perfect spot for fishing or simply enjoying the view. The park also features several picnic areas with tables and grills, as well as a playground for children to enjoy. Visitors can take advantage of the park's walking trails, which wind through the surrounding woods and offer breathtaking glimpses of both the lake and local wildlife. With its peaceful atmosphere and natural beauty, Dinky Dock Park is an ideal destination for anyone seeking to unwind and connect with nature in Winter Park.
Hiking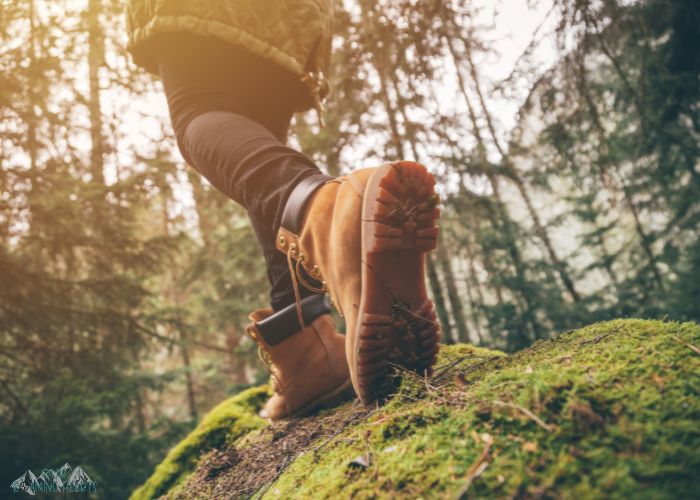 While Orlando may be best known for its theme parks and bustling city life, there are also plenty of opportunities to explore the great outdoors and experience the natural beauty of Florida. Hiking is a popular activity in the area, with numerous trails and nature reserves just waiting to be discovered. From the lush forests of Wekiwa Springs State Park to the tranquil wetlands of Lake Apopka Wildlife Trail, there's no shortage of picturesque landscapes to explore on foot. Visitors can hike through dense woodlands, along winding rivers and streams, and even up gentle hills for panoramic views of the surrounding countryside. Along the way, hikers may encounter a wide variety of wildlife native to Florida, including alligators, herons, and deer. With its year-round warm weather and stunning natural scenery, hiking in Orlando is an unforgettable experience that's sure to delight outdoor enthusiasts of all ages and skill levels.
Rollins Museum of Art
The Rollins Museum of Art is a must-see destination for art lovers visiting Orlando, Florida. Located on the picturesque campus of Rollins College, this impressive museum houses an extensive collection of artwork from around the world, spanning multiple centuries and styles. Visitors can explore the galleries at their leisure, taking in masterpieces by renowned artists such as Claude Monet, Pablo Picasso, and Salvador Dali. The museum's permanent collection is supplemented by rotating exhibits that showcase works by emerging artists as well as established names in the art world. In addition to its vast collection of paintings, sculptures, and other artworks, the Rollins Museum of Art also offers educational opportunities for visitors through lectures, workshops, and special events throughout the year. Whether you're a seasoned art aficionado or simply appreciate beauty and creativity in all its forms, a visit to this renowned museum is sure to be a highlight of your time in Orlando.
Florida may be known for its theme parks and tourist attractions, but there are also plenty of free things to do in the Sunshine State. From exploring miles of pristine beaches to wandering through historic neighborhoods and parks, there's something for everyone looking to experience Florida without breaking the bank. Take a stroll down the lively boardwalks, watch a spectacular sunset over beaches, or visit one of the many museums and galleries that offer free admission on certain days. Nature lovers can enjoy hiking trails and wildlife viewing at state parks throughout Florida, while families can take advantage of free events and festivals held throughout the year. With so much to see and free things to do in Orlando, there's no need to spend a fortune to experience all that Florida has to offer.