This post may contain affiliate or referral links. Read more about this in our disclosure policy.
I grew up in Florida, and growing up I remember my grandparents taking me to Orlando, a 3-4 hour drive, several times a year. We saw many attractions, but it until I was older that I realized how much all of that can cost! When you plan an Orlando Vacation not everything has to cost money. Here are 25 free things to do in Orlando FL. Make sure to also check out more free things to do in the state!
Travel Tips
With rentals available all over the world, you're sure to find the perfect place to stay. Airbnb has something for everyone. Plus, with prices that are often much cheaper than traditional hotels, you'll be able to stretch your vacation budget even further.
If you can not find an Airbnb that fits your needs a second option is VRBO. Find an amazing vacation home for your family.
Get Away Today Vacation Packages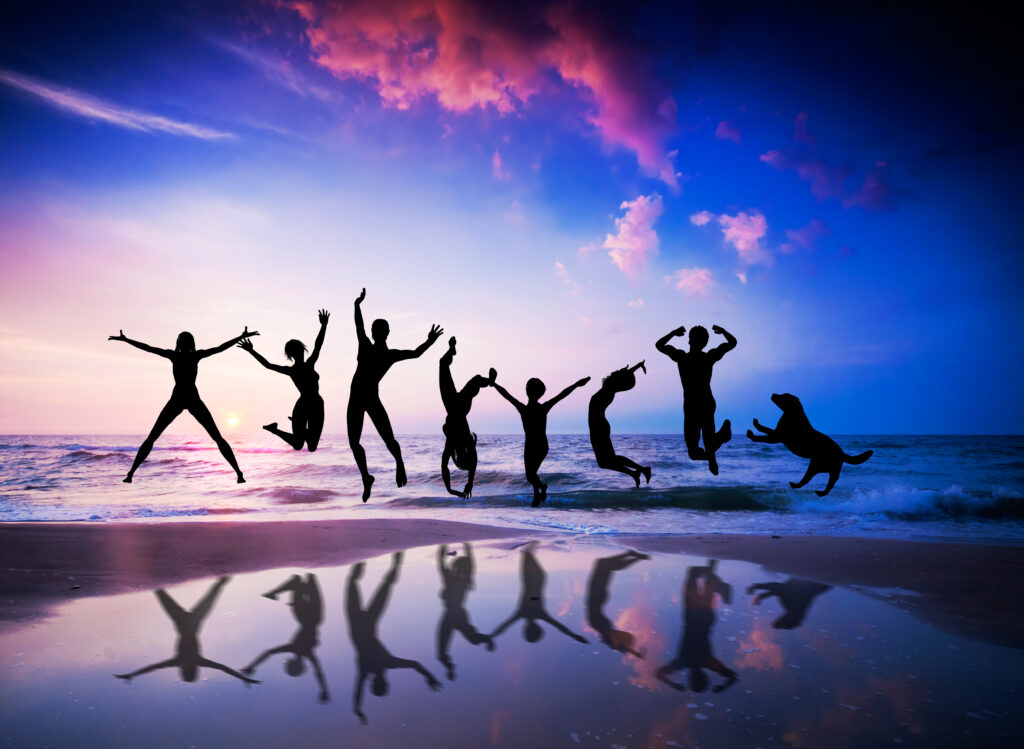 Want to book your entire vacation as a package? Give Get Away Today a try. They have specials and promos going on all the time.
Also, make sure to check out our travel deals page for any deals or sales on your next trip no matter where it is!
You can plan some time around your theme parks with the many free things to do in Orlando. Make sure to grab a classic Disney DVD to help prepare your kids for all the adventure!
Related: The BEST 2 Days at Disney World Itinerary!
Orlando Tour Passes
There are so many options for bundling attractions at a fraction of the cost to get more bang for your buck. In the Orlando area, these are your best options:
Orlando City Pass – Save on tickets to famous theme parks
Orlando GoCity Explorer Pass – Choose from 2-5 attractions. You will have 60 days to use the pass.
Orlando Sightseeing Pass – Entry to 2-5 attractions. Over 25 attractions to choose from.
Orlando Tours – 25+ tours and excursions to choose from.
Locations to choose from include Legoland, Sea World, Bush Gardens, The Titanic Museum, The Kennedy Space Center, Gatorland, many water parks, and more!
You can also buy an all-inclusive pass for up to 5 days and get into as many attractions as you can fit into your schedule for 5 days!
Related: 10 Ways to Take a Disney Vacation on a Budget
I want to share some of my favorite things to do that won't cost any money (unless you want it to that is!)
If you are looking for more ways to save on your Orlando Vacation find discounts when you stay in Orlando and get amazing discounts on tickets to Universal Theme Parks and Magic Kingdom Tickets. Also, you can score HUGE discounts if you are Retired or Active Duty Military.
Related: How to Get a Free Disney World Vacation
Don't forget to grab the Entertainment Book for Orlando as well for even more discounts.
Ok now on to the freebies!
Free Things to do in Orlando
Downtown Disney Marketplace & Boardwalk – We all love Disney and you can't stay in Orlando, Florida without thinking of Disney World, let's face it! So why not head to Downtown Disney and take in some FREE Disney Magic!
Check out their calendar of events they do many free festivals and events as well. This is one of my favorite freebies, just be careful it's easy for this freebie to become a budget buster!
Lakeridge Winery & Vineyards – They host a ton of free events and festivals all year. Plus they have free tours and tastings every day.
Chip 'N Dale's Campfire Sing-A-Long – Fort Wilderness Resort is one of Disney's Camp spots. But if you aren't camping you can still head over and enjoy the classic Disney duo as they lead a fireside cowboy sing-a-long.
At dark, you can turn your attention to the giant screen to enjoy a classic Disney flick beneath the Florida stars. For movie schedules, call (407) 939-7529. ((407) 824-9000)
Lake Eola Park – You can feed the swans and enjoy the walking trails. At night, the fountain comes alive with a choreographed show set to music. The colors of the water and the musical themes change with the season.
Shows run nightly at approximately 8 p.m. and 9:30 p.m. lasting about 6 minutes. Times change as the days get longer, so expect later start times moving towards the summer months.
Walt Disney World Monorail – Take a trip on this iconic ride with no ticket required! Head to the Ticket and Transportation Center (TTC), then board either of the two monorail loops—one makes stops at the three Magic Kingdom resorts, Disney's Polynesian, Grand Floridian, and Contemporary, and the other takes guests to Epcot.
The Epcot monorail completes a loop around the Spaceship Earth icon before its return.
A World of Orchids– (Sadly this has been Closed) This is something I have recently heard about but have not been able to visit as of yet. (but it is on my to next time I'm back home!) Their goal is to educate the public and to do so they have constructed a vast greenhouse covering three-quarters of an acre.
In the carefully controlled warm, humid air 1,000+ orchids are displayed in a natural jungle setting, complete with waterfalls, babbling streams, and squawking parrots.
They also have a nature walk, consisting of a 1,000-foot-long boardwalk that meanders off into nearby wetlands.
Related: 11 of the Absolute Best Places to View Manatees in Florida
Big Tree Park – Well know for the 118-foot-tall, bald cypress tree that was over 3,500 years old. Unfortunately, this tree was destroyed by vandals but the park is still open and free to the public.
Black Hammock Adventures – They have alligator shows and bird exhibits. Also for a fee, they have airboat tours. Make sure to check their event calendar for when you are in town they do all sorts of events.
Legend of Spook Hill – Just outside Orlando is one of the most famous "gravity hills" in the world. You park your car at the bottom, put it in neutral, then sit and watch as you roll uphill.
Related: Weeki Wachee State Park – The Home of the Mermaids
Holocaust Memorial Resource and Education Center of Central Florida – When I was in school we went here on a field trip after studying the Holocaust. It was a very sobering experience.
They have so much history and artifacts there, and this is on the list to take my kids once they are older.
Disney's BoardWalk – This is a re-creation of a 1930s-style Atlantic coastal village. There are always musicians, magicians, and performers to view for free.
Gaylord Palms Resort Check out this destination hotel in Kissimmee with a four-acre glass-enclosed atrium, home to a microcosm of Florida habitats including an alligator-filled swamp, Spanish style fort, 60-foot sailboat, and more.
Fort Christmas Historical Park – Outside of Orlando you can visit this historical park that was one of 200 forts built in the Second Seminole War.
Universal Orlando Resorts City Walk – Before heading into the Universal theme parks there is the City walk that is free to enjoy. I have to point out the World's Largest Hard Rock Cafe is here (I collect Hard Rock Cafe Glasses from each one I visit, I am up to 15 now! ) (Possible Pay for Parking)
Orlando Brewing Company – They offer free tours at 6 p.m. Monday through Saturday, they are also one of the only certified organic breweries in Florida.
Related: Disney Bucket List: 25 Things to Do at the Magic Kingdom
Mall at Millenia– If you enjoy window shopping then this mall is for you, many larger designers have shops here …. just leave your wallet at home. Trust me your budget will thank you for it!
Florida Mall – This is another place to visit to enjoy window shopping, they have over 250 shops! They also have all sorts of events, everything from car shows to music events.
Winter Park Farmer's Market – This farmers market is held from 7 a.m. to 1 p.m. every Saturday, There are many vendors to check out.
This is a great place to walk and talk to the locals and find great hidden gems.
LEGO Imagination Center – This is the perfect freebie for kids. They can design-build and create anything you can think of, and it's free! Plus it lets you get some gift ideas for Christmas.
Anything Lego is a great thing but this one is a kid-approved one on our list of free things to do in Orlando.
Disney Springs – Filled with stores, restaurants, and attractions there is plenty to see and do in Disney Springs.
City of Celebration – This city was created by Walt Disney himself. It is a mix of historical architecture and modern technology. At the welcome center, kids can play in the interactive fountain.
There is a farmers market at Lakeside Park and visitors can even see (fake) snow falling in the winter months.
Walt Disney World Water Taxi – Like the Monorail the Water Taxi will take you from park to park and is free to ride and enjoy as well!
Universal Studio Water Taxi – This Taxi will take you to from the resorts to the City walk and is also free like the Disney ones. (Possible Pay for Parking)
Harry P. Leu Gardens – The first Monday of each month they offer free admission. This is the perfect place to get away and relax from the hustle of the city!
They have a tropical stream, many gardens including a butterfly garden, and a house museum dating to the 1880s.
The Splash Pad at Capehart Park – Head to the park with your swim clothes and enjoy a free splash pad! It's the perfect way to cool down during the summer!
Did I miss any free things to do in Orlando FL? Let me know in the comments below.