This post may contain affiliate or referral links. Read more about this in our disclosure policy.
Hiking is a great way to get outdoors, stay active, and explore nature. Whether it's a short day hike or a longer backpacking expedition, there are some essential items that every hiker should have in their hiking pack. Knowing what to bring on your hike can help ensure comfort, safety, and an enjoyable experience for everyone involved.
Travel Tips
With rentals available all over the world, you're sure to find the perfect place to stay. Airbnb has something for everyone. Plus, with prices that are often much cheaper than traditional hotels, you'll be able to stretch your vacation budget even further.
If you can not find an Airbnb that fits your needs a second option is VRBO. Find an amazing vacation home for your family.
Make sure to check out our travel deals page for any deals or sales on your next trip no matter where it is!
While traveling be sure you bring change so you can take advantage of any pressed penny machines you come across. These make great souvenirs.
Related: Beginners Guide to Hiking for Full-Time (and Part Time) Travelers
What should I put in my hiking day pack?
When it comes to packing for a day hike, it's important to include the essentials. A few items every hiker should have in their pack include snacks and water, a map of the area, sunscreen/bug spray/first aid kit, and clothing appropriate for the weather. Other optional items can include binoculars and a camera for taking pictures of your journey, a knife, hatchet, or multi-purpose tool, and emergency supplies like flashlights or an emergency blanket. Being properly equipped before heading out on a day hike can make the experience much more enjoyable.
What is the best hiking food?
When packing your hiking food, it's important to choose items that are high in energy, lightweight, and don't require any special preparation. Fruits, nuts, and energy bars make for perfect snacks on the trail. Dried meats like jerky or summer sausage also provide a filling meal with lots of protein. Healthy carbohydrate-rich foods such as whole grain crackers, tortillas, or bagels can give you an extra boost of energy when you need it most. A trail mix with a combination of fruits and nuts is a great snack too! Of course, don't forget to stay hydrated with plenty of water throughout the day.
What is the most common item forgotten when packing?
The most common item forgotten when packing for a hike is water. Staying hydrated is essential in the outdoors, so it's important to have enough water to last throughout the entire trip. Even if you don't think you'll need it, having extra water can be beneficial in case of an emergency or an unexpected delay. Other items frequently forgotten include sunscreen, insect repellent, a map of the area, and a first aid kit. All these items should be included in any hiker's gear list before heading out on their adventure.
What should you not bring hiking?
When hiking, it's important to leave any items that could be a hazard behind. This includes weapons of any kind or anything that may harm the environment such as glass bottles or cans. It's also best to avoid bringing electronics like phones and MP3 players, as they can be easily damaged outdoors. Additionally, bulky items like large blankets or pillows should stay home – they will weigh you down and make the hike more difficult. By sticking to only what is necessary for your adventure, you can have a more enjoyable experience.
More Camping Posts
Hiking Boot Bag
This embroidered boot bag is perfect for any outdoor enthusiast. It's customized with either your name or initials and is also made of durable fabric that keeps your boots protected whether they're clean or dirty. The roomy interior allows you to easily store your hiking boots, and a strap for comfortable carrying on all types of terrain. This stylish boot bag makes a great accessory for any trail.
Hiking Pack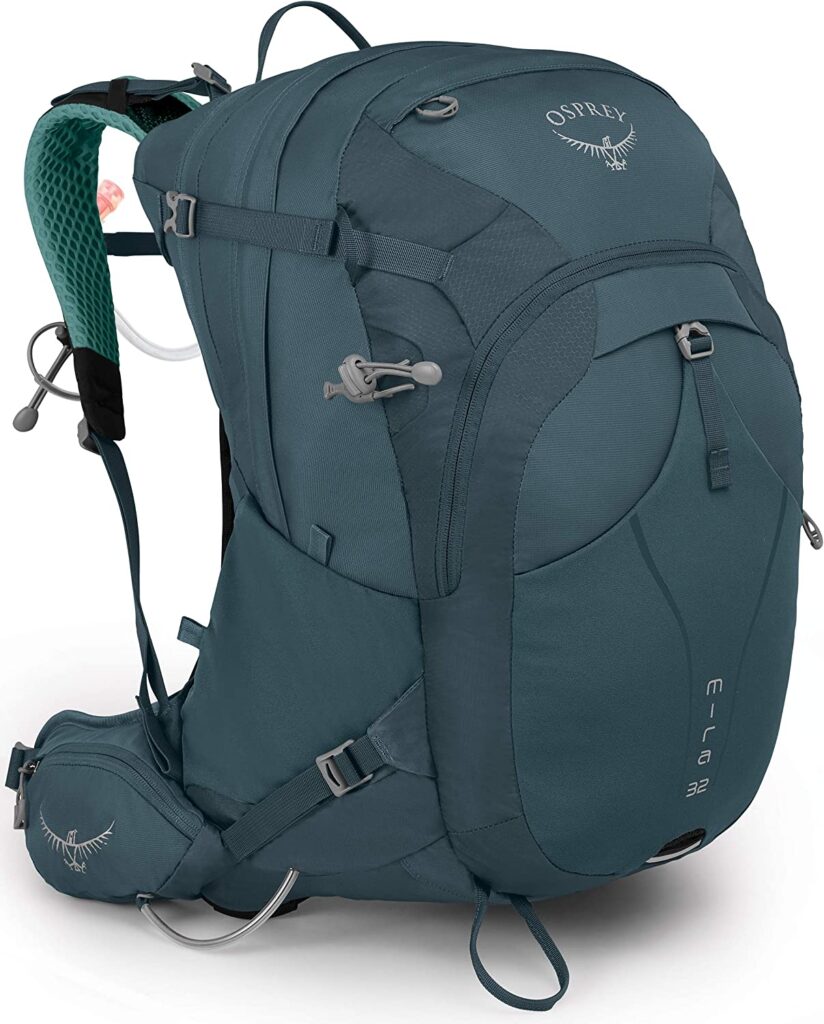 Hydration hiking packs are an essential piece of equipment for any outdoor adventurer. They come in a variety of sizes and shapes, but all offer the same purpose – to provide easy access to water while on the go. These packs feature a bladder inside with a hose connected to it, making it simple to take sips as needed. The size of the bladder depends on how long your hike will be, but many of them have insulated pockets that allow you to store snacks and other items as well. With adjustable straps that make it comfortable to wear, hydration hiking packs make it easy to ensure you stay properly hydrated during any outdoor activity.
Bear Spray
Bear spray is a powerful deterrent that can help protect you while out in the wilderness. It's a pressurized aerosol canister of capsaicin, the same compound found in chili peppers, that sprays up to fifteen feet when discharged. When used properly, bear spray should give an animal enough warning to stop its aggressive actions and retreat from the area without any physical contact. For maximum safety, bear spray should be easily accessible on your person before entering any area where bears are known to roam. Wearing brightly colored clothing may also help deter unwanted interactions with bears.
First Aid Kit
First aid kits are essential when going on a hike. They come with an assortment of items to help you in the event of a minor injury or illness, such as bandages, gauze, antiseptic wipes, scissors, and tweezers. It's important to have all the necessary items for small medical emergencies and it's also a good idea to always pack items for more major situations such as snakebite kits and splints. Having a first aid kit on hand ensures that if something does happen while out on your hike, you'll be prepared to take care of it quickly and efficiently.
Related: Camping 101: Everything You Need To Know
Travel Allergy Meds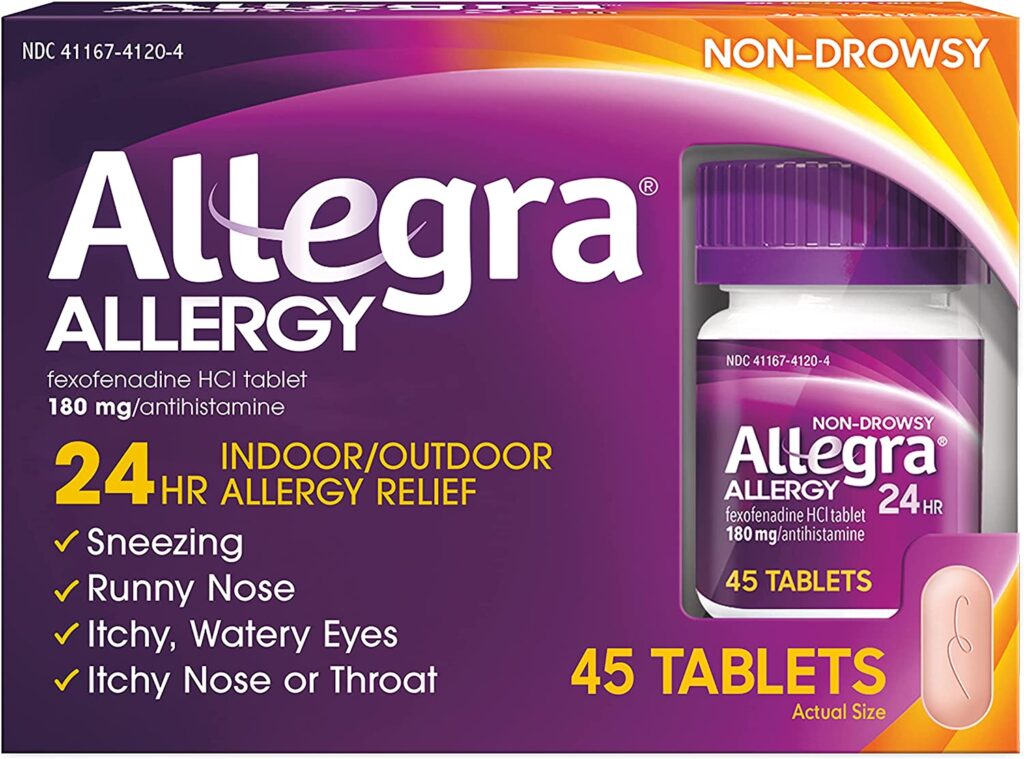 When going hiking travel sized allergy meds are a must-have, especially if you have allergies. They can provide relief from symptoms such as sneezing, runny nose, and itchy eyes. It's important to make sure your travel allergy meds are with you wherever you go since allergens such as pollens and mold spores can be found just about everywhere. It's also good to pack additional medication in case your allergies flare up during your hike. Keeping these meds close at hand ensures that you won't experience any unexpected allergic reactions while out exploring nature.
Headlamp
Headlamps are essential for any hiker. Not only do they provide a source of light in the dark, but they can also help you navigate tricky terrain, stay on the right path, and find your way back if you get lost. Headlamps come in all sizes and brightness levels, so it's important to choose one that meets your needs. It's also good to have multiple sources of light while on a hike, such as flashlights or even flares. With headlamps and other sources of light at your disposal, you'll never have to worry about feeling lost or stuck in the dark when you're out exploring.
Waterproof Matches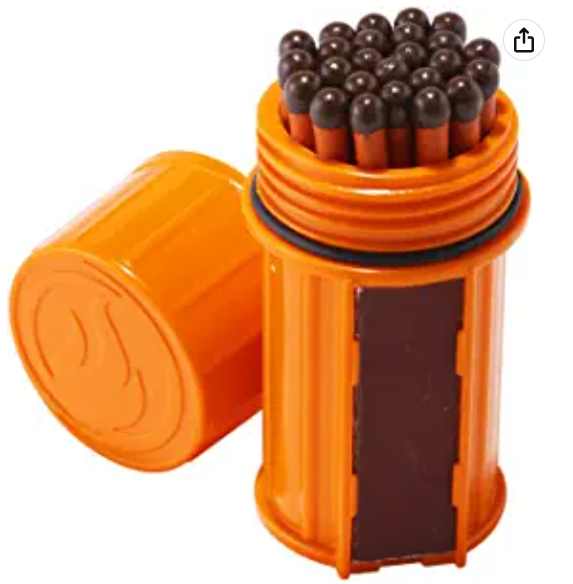 Waterproof matches are an essential item for any hiker or camper. They can easily be stored in a pocket, backpack, or survival kit. They come in handy when lighting fires, candles, stoves, and lanterns – especially in wet conditions. Waterproof matches are designed to handle extreme temperatures and resist water from rain, snow, and even submersion. They also will not ignite until the striker is scraped firmly against them, making them much safer to use than regular matches. With waterproof matches at the ready, you'll never have to worry about being stuck in the dark due to a lack of firepower.
Mylar Blanket
Mylar blankets are lightweight, durable, and incredibly versatile. Mylar blankets can be used as shelter from the sun, wind, rain, and snow. They can also be used as emergency signaling devices due to their reflective nature. Additionally, they can also be used to ground yourself if you find yourself in a dangerous situation since mylar blankets are electrically non-conductive. Mylar blankets provide many of the same benefits as traditional heavy camping blankets but take up much less space and weight – making them essential for any outdoor enthusiast's packing list.
Related: 7 Reasons to Take Your Family Camping
Rain Poncho
Rain ponchos are a great choice for anyone looking to stay dry while outdoors. They are lightweight and waterproof, making them ideal for hiking, camping, and other outdoor activities. Rain ponchos come in many sizes and styles – some even double as a groundsheet or sun shade so you can keep yourself protected in more ways than one. They also provide adjustable coverage, with some designs featuring drawstrings that fit tightly around the head and body. With a rain poncho, you'll be able to enjoy your time outside without worrying about getting wet!
Hydration Chews
Hydration chews are an excellent way to stay hydrated while on the go. Not only do they come in a variety of delicious flavors, but they also provide essential minerals and electrolytes to replenish your body's fluids. Hydration chews are convenient and easy to transport, making them the perfect companion for any outdoor activities. They can also help reduce fatigue, cramping, and even headaches caused by dehydration – so you can keep going without skipping a beat!
Trail Mix
Trail mix is the perfect snack for any outdoor adventure. It's full of energy-packed nuts, nutritious seeds, and dried fruits that provide a great boost of energy. Plus, with so many delicious flavors to choose from, it's easy to find one that will hit all the right spots! Trail mix is also lightweight and easy to pack, making it ideal for hikes and other outdoor activities. So, keep your energy levels up and enjoy nature without having to worry about getting hungry – trail mix has got you covered!
Carabiners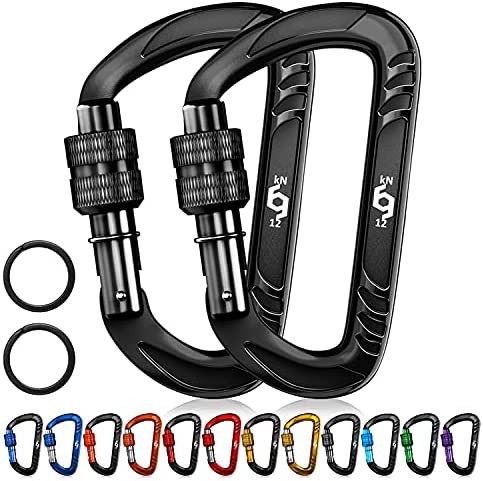 Carabiners are an indispensable tool for any outdoor enthusiast. They are small, lightweight, and designed to securely attach objects to other objects or straps while allowing quick and easy access. Carabiners are extremely versatile and can be used for everything from securing water bottles to hanging a hammock in a backyard. With their durability and strength, carabiners provide peace of mind that your belongings are safely attached and accessible when you need them.
Related: Top 10 List of National Parks for Your Next Camping Trip
Knife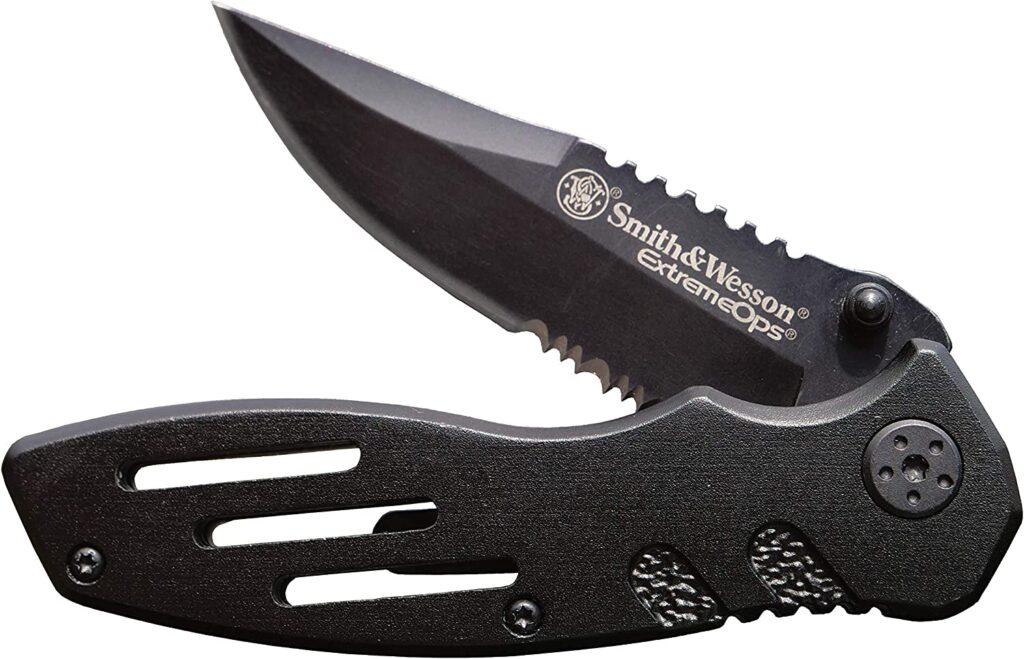 A knife is a basic tool that every outdoor enthusiast should have in their arsenal. With its versatility, strength, and portability, a good knife can be used for many different tasks such as cutting rope, preparing food, and opening packages. A quality knife is made from tough materials so that it can tackle any job while remaining resistant to wear and tear. Whether you're out camping in the wilderness or just around the house, having a trusty knife will make any task easier.
Solar Charger
Solar panels have become a must-have accessory for any outdoor enthusiast looking to embark on a long-distance hike. With the sun providing an abundant source of energy, solar panels allow hikers to charge their various devices while they're on the go. Solar panels are lightweight and easy to carry, making them perfect for backpacking trips. They also offer environmental benefits by reducing reliance on non-renewable energy sources such as gas or generators. Solar panels provide clean, renewable energy to power your journey without weighing you down.
When I'm hiking in the rain or overly wet areas, I also bring along an extra pair of socks and storage bags. When climbing uphill, think about picking up some hiking poles. Also, you need good hiking boots or trail running shoes.
Whether you're embarking on a short day hike or a multi-day backpacking trip, it's important to pack the right gear. Your hiking pack should include items such as a map and compass, extra clothing, adequate water and food reserves, a first aid kit, sunscreen and bug repellent, and any other accessories that may be helpful during your journey. With the proper preparation, you can ensure a safe and enjoyable experience out in nature.