This post may contain affiliate or referral links. Read more about this in our disclosure policy.
Orlando is one of the most incredible cities in Florida. It's known for many amusement parks and attractions that can keep anyone busy. If you're planning a stay in the area in the coming weeks or months, be sure to use this list of things to do in Orlando. With plenty of options, you don't have to worry about running out of things to do for fun. For more ideas, you can read my Florida Travel Guide!
Travel Tips
With rentals available all over the world, you're sure to find the perfect place to stay. Airbnb has something for everyone. Plus, with prices that are often much cheaper than traditional hotels, you'll be able to stretch your vacation budget even further.
If you can not find an Airbnb that fits your needs a second option is VRBO. Find an amazing vacation home for your family.
Make sure to check out our travel deals page for any deals or sales on your next trip no matter where it is!
Orlando Tour Passes
There are so many options for bundling attractions at a fraction of the cost to get more bang for your buck. In the Orlando area, these are your best options:
Orlando City Pass – Save on tickets to famous theme parks
Orlando GoCity Explorer Pass – Choose from 2-5 attractions. You will have 60 days to use the pass.
Orlando Sightseeing Pass – Entry to 2-5 attractions. Over 25 attractions to choose from.
Orlando Tours – 25+ tours and excursions to choose from.
Theme Parks
While traveling be sure you bring change so you can take advantage of any pressed penny machines you come across. These make great souvenirs.
Visit Universal Orlando Resort
Known as one of the best amusement parks in Orlando, you don't want to miss the chance to visit Universal Orlando Resort. It's the perfect spot to see live shows and get on dozens of fun, entertaining rides with movie and television themes. However, there are so many more than these rides available. You'll surely have the time of your life on rides, walking around, and enjoying the delicious food available.
Head Over to FunSpot America
Have you ever visited Fun Spot Orlando? Make it a priority to go there and check it out during your next visit to Orlando. It's a family amusement park with plenty of different rides for everyone to get on and enjoy. Some of the different rides include White Lightning, Freedom Flyer, Quad Helix, and the Commander. Whether you're riding in a vehicle on the tracks or seated on a roller coaster, you'll have the time of your life. While this amusement park has much to offer, it's often overlooked, so make sure you don't make the same mistake. Check it out!
Related: Florida Theme Parks – Top 8 Reasons to Visit Busch Gardens Tampa Florida
Go to the Sea Life Aquarium
If you're looking for a family-friendly place to visit where you can learn a lot and have plenty of fun, the SEA LIFE Orlando Aquarium is worth a visit. It's home to more than 5000 species, so you can expect to see a lot of amazing sea creatures while you're here. From baby seahorses to sea turtles, colorful fish, and even sharks, the aquarium has all kinds of wonderful exhibits worth checking out.
Hang Out at Volcano Bay (Universal Resort)
If you love the water, be sure to visit Volcano Bay (Universal Resort), a popular water theme park and the best place to go to on a super hot day when you want to stay cool and comfortable. You can rent a cabana, enjoy premium seating, and have the time of your life getting on all kinds of water slides. If you'd like to spend several hours outside in the sun while having fun in the water, this is a great way to do it. Not only will the kids love it, but so will you!
Kilimanjaro Safari
There's nothing quite like a safari through the African plains… especially when that safari is at Walt Disney World! The Kilimanjaro Safari at the Animal Kingdom is an immersive experience that takes guests on a journey through some of the most iconic landscapes on the planet. From the sprawling savannah to the dense forests of the jungle, this attraction provides a unique opportunity to see wildlife up close and personal. Guests even have the chance to see some of the rarest animals in the world, including endangered species like the black rhino. Whether you're an animal lover or just looking for an adventure, the Kilimanjaro Safari is one attraction you won't want to miss.
More Florida Disney Posts
Disney World
Walt Disney World is one of the most iconic vacation destinations in the world. Situated in Florida, the massive resort complex includes four theme parks, two water parks, dozens of hotels, and countless shops and restaurants. It is truly a 'city' unto itself, and millions of visitors flock to it every year. Whether you are looking for thrills on the latest rides, relaxation by the pool, or a magical evening at one of the resort's many shows, Walt Disney World has something for everyone. With so much to see and do, it is no wonder that this beloved vacation destination has captured the hearts of so many people around the world.
Get Away Today Vacation Packages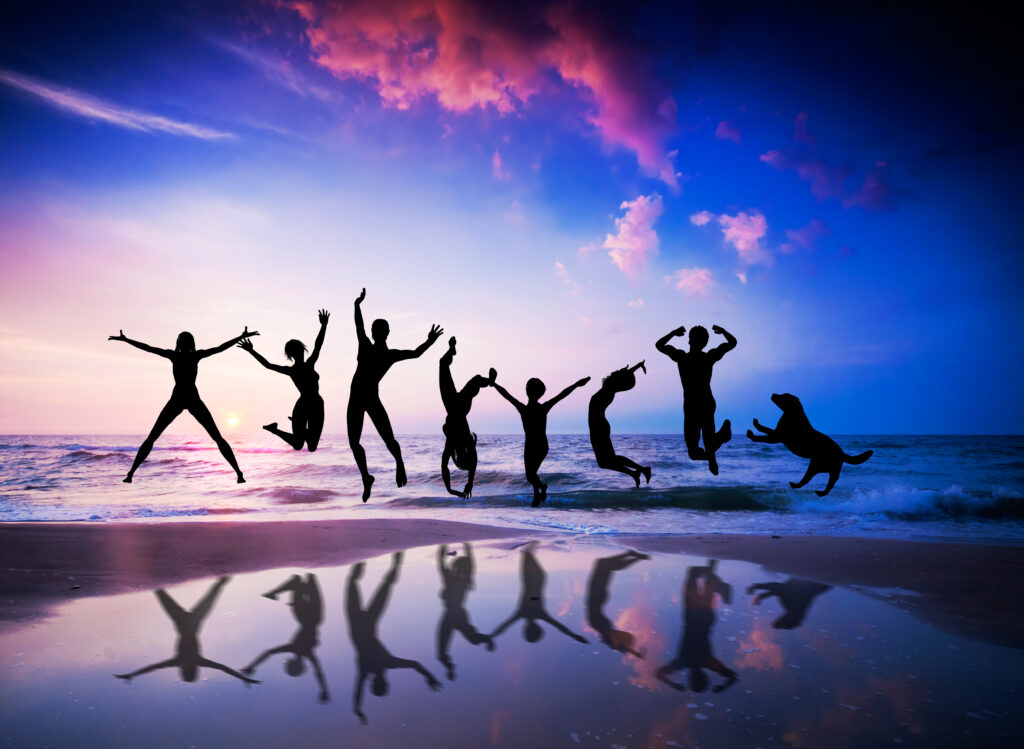 Want to book your entire vacation as a package? Give Get Away Today a try. They have specials and promos going on all the time.
Also, make sure to check out our travel deals page for any deals or sales on your next trip no matter where it is!
Get all you need to know about Disney vacation success. I lay everything you need to know so your vacation goes without a hitch.
Tours
Go On the Winter Park Scenic Boat Tour
If you're looking for a relaxing way to spend the day without spending too much money, consider going on the Winter Park Scenic Boat Tour. The tickets are affordable, with adults paying less than $20 for a ride on the boat. It's a top-rated attraction because the experience is enjoyable, allowing guests to explore the area and learn a lot of information about the lakes throughout Florida. If you want to have a fun yet educational experience, this boat tour should absolutely be added to your itinerary.
Museums
Titanic Artifact Exhibition
The Titanic Artifact Exhibition is a fascinating exhibit that allows visitors to see artifacts recovered from the shipwreck. The exhibit includes items such as personal belongings, furniture, and even parts of the ship itself. The exhibit also features interactive displays that explain the history of the Titanic and its sinking. Visitors can also view a documentary film about the expedition to recover the artifacts from the bottom of the ocean. The Titanic Artifact Exhibition is a must-see for anyone interested in maritime history or the Titanic disaster.
Related: 15 Must See Free Things to do in Key West Florida
Museum of Illusions
The Museum of Illusions Orlando is a must-see for anyone visiting the city. This one-of-a-kind museum features over 80 optical illusions and hands-on exhibits that are sure to amaze and amuse. From mind-bending puzzles to perception-defying installations, the Museum of Illusions Orlando has something for everyone. Visitors can also enjoy a delicious meal at the on-site cafe, or pick up a souvenir at the gift shop. Whether you're looking for a fun family activity or a unique date night, the Museum of Illusions Orlando is sure to delight.
WonderWorks Orlando
Orlando is a city that's known for its theme parks. But there's one attraction that's unlike any other. WonderWorks Orlando is an interactive museum where you can experience the laws of science firsthand. From simulating a hurricane to lying on a bed of nails, there's something for everyone at WonderWorks Orlando. And if you're feeling brave, you can even try out the Virtual Reality Rollercoaster. So whether you're a science enthusiast or just looking for a unique experience, be sure to check out WonderWorks Orlando.
Crayola Experience Orlando
Crayola Experience Orlando is a must-see attraction for any fan of the world-famous Crayola crayons. This hands-on experience allows visitors of all ages to explore their creativity through a variety of fun activities. Guests can make their own crayons, participate in art projects, and even meet some of Crayola's most popular characters. There's also a retail store on site, where guests can purchase souvenirs and other Crayola-themed items. Whether you're a longtime fan of the brand or you're just looking for a fun day out, Crayola Experience Orlando is sure to be a memorable experience.
Related: 21 Free Things to do in St Augustine Florida
More Things to do in Orlando
Enjoy Congo River Adventure Golf
Are you always down for a good game of golf? If so, you're going to love the Congo River Adventure Golf. It's the perfect spot for playing miniature golf with the family. The course has an adventure-style theme that makes it more exciting, and there are even some amazing waterfalls that you'll get to see and experience while you're there. After participating in a few rounds of golf, you and your loved ones will have the opportunity to feed the gators and even play some fun arcade games that will enhance the experience even more.
The Wheel at ICON Park
The Wheel at ICON Park is one of Orlando's most popular attractions. Located in the heart of the city, the Wheel offers breathtaking views of downtown Orlando and the surrounding area. Riders can choose to ride in a traditional seat or in a glass-enclosed capsule, and the Wheel is also wheelchair accessible. In addition to being a great way to see the sights, the Wheel is also a great place to relax and enjoy the Florida sunshine. The Wheel at ICON Park is open daily from 10 am to 10 pm.
Related: Top 28 Free Things to do in Tampa Florida
Madama Tussauds Orlando
Madame Tussauds Orlando is a one-of-a-kind experience that will leave you feeling like you've just stepped into the pages of your favorite Hollywood gossip magazine. From A-list celebrities to presidents, this wax museum has it all. You can pose with life-like recreations of your favorite stars, and even get up close and personal with some of the most iconic figures in history. Madame Tussauds Orlando is more than just a place to take pictures; it's an experience that you'll never forget.
Andretti Indoor Karting
Andretti Indoor Karting & Games is the perfect place to go for a day of fun. With two indoor tracks, a state-of-the-art arcade, and a variety of other games, there is something for everyone. The racing is fast and thrilling, and the arcade features all of the latest and greatest games. In addition, Andretti Indoor Karting & Games also has a restaurant, so you can refuel after a day of non-stop fun. whether you're looking for a competitive experience or just a fun way to spend the day, Andretti Indoor Karting & Games is the perfect place for you.
Related: 24 Free Things to do in Naples, Florida
When planning a visit to the beautiful area of Orlando, Florida, be sure to have a list of all the things you'd like to do while you're there. With many fun attractions available, there's no shortage of activities you can enjoy with family and friends. From museums to aquariums, boat rides, and amusement parks, you can have the time of your life while making memories with your loved ones. Many of these attractions are ideal for the entire family, whether you're traveling with teens, young children, or even best friends. Experience everything Orlando has to offer by including these six attractions to your itinerary to complete throughout your stay in the beautiful, bright city.