This post may contain affiliate or referral links. Read more about this in our disclosure policy.
Are you a camping enthusiast looking for great campsites near Asheville, North Carolina area? If so, you're in luck because there are plenty of spacious, beautiful campsites in the area that will provide you with some of the most incredible views. Escape the hustle and bustle of the city while spending some much-needed quality time with the family at one of these local hot spots. No matter which campsite you choose, expect to have a fantastic time in nature, where you can explore, set up a campfire, and watch the stars in the sky as you have amazing conversations with loved ones. Review our Camping 101 to make sure you have what you need.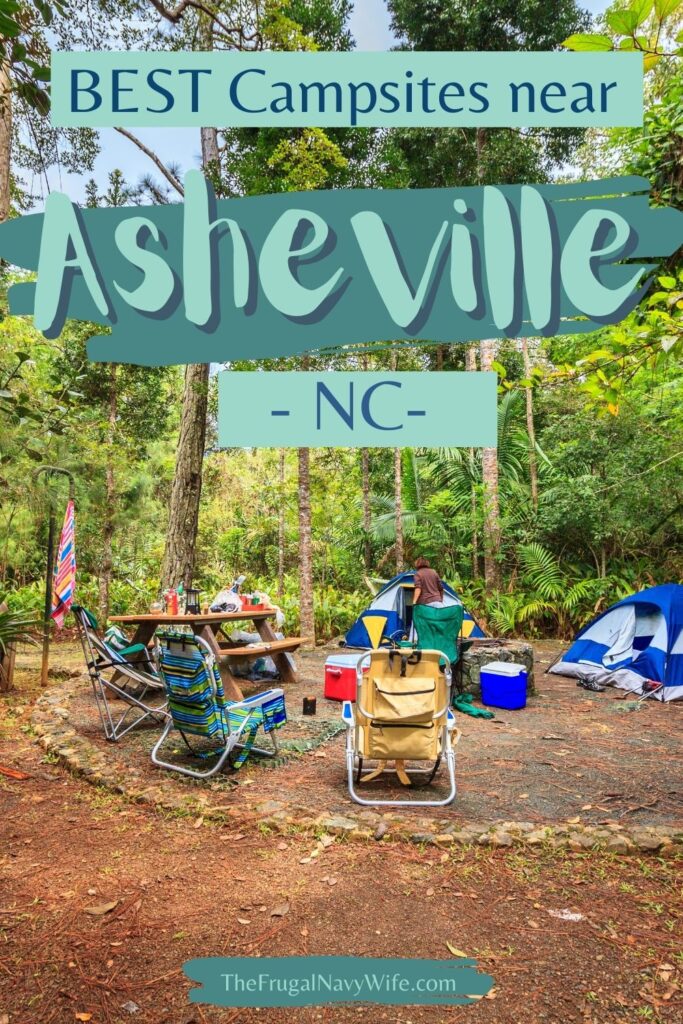 While traveling be sure you bring change so you can take advantage of any pressed penny machines you come across. These make great souvenirs.
Related: 32 Best Places for Free Camping in the Southeast USA
Campfire Lodgings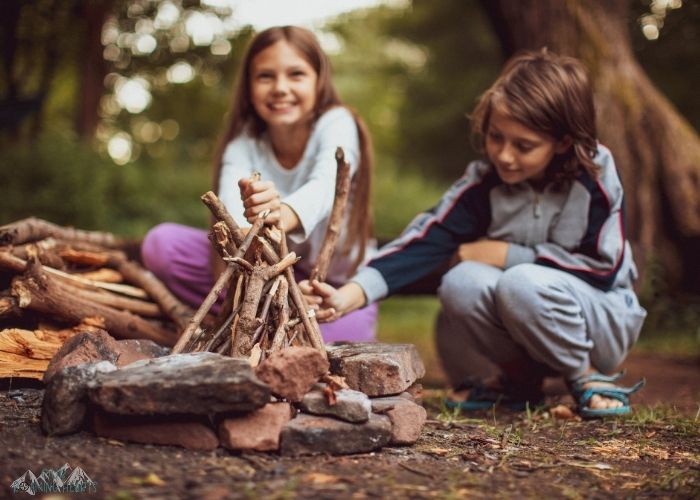 One of the most popular picks is Campfire Lodgings in Asheville. With more than 100 acres of land, you'll have plenty of space to roam around and head out on exciting explorations with the children. If you'd like to discover new things and see what kinds of wildlife and insects you'll encounter during your camping adventure, you can even head off on some of the many trails at this campground. Many people would describe this place as a hidden gem with wonderful hosts who will make sure you enjoy your stay. You can expect to enjoy some of the most breathtaking views from anywhere you pitch your tent or park your RV. Experience nature like never before with a visit to these wonderful campsites near Asheville that take great pride in keeping the area clean and comfortable for everyone who stops by.
More Asheville Things to do
Lake Powhatan Recreation Area & Campgrounds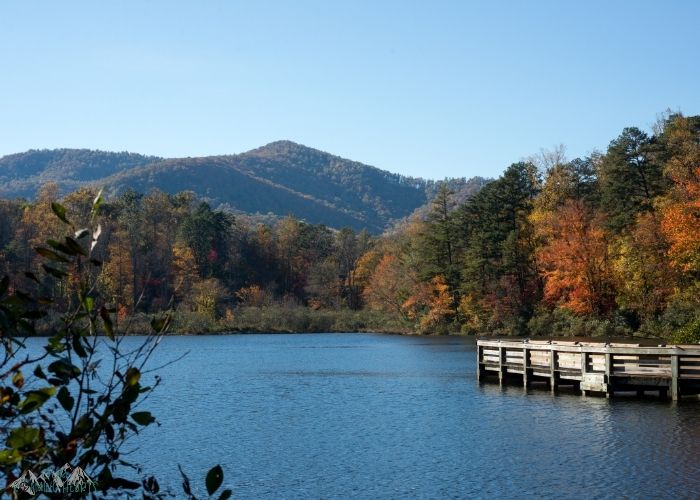 The Lake Powhatan Recreation Area and Campgrounds is another spot that people often visit from areas across the country. It's known for its quick, easy access to the lake, where you can go swimming, soak your feet, or even go fishing in your spare time. It offers people the opportunity to go camping or glamping, whichever they prefer! If you decide to come here, you can explore nature throughout the wilderness, spend time on the beach, and even take the most relaxing hot showers at the end of the day. It's a top-rated campground for a reason, and it's because it's the kind of place that exceeds expectations. If you're looking for a clean, welcoming environment, this is an excellent choice.
Related: How to Find the Best Free Camping Sites & Free RV Camping
Wilson's Riverfront RV Park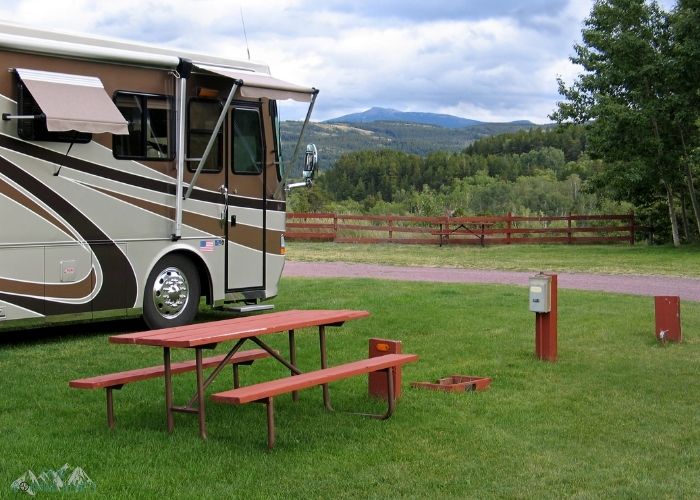 Wilsons Riverfront RV Park is the perfect spot if you have an RV and are looking for an excellent place to park it while out on camping adventures. It's conveniently situated only five miles away from most of Asheville's wonderful attractions, so you won't be too far away from all the fun you might want to participate in during your visit to the area. But, of course, that's not all. The RV park has much more to offer, including multiple riverside sites, full hookups for your RV, and a bathhouse. It's open all year round, so you can book a stay at any time of the year to experience what the city of Asheville has to offer you!
Asheville Articles
Kinderhook Hollow Campground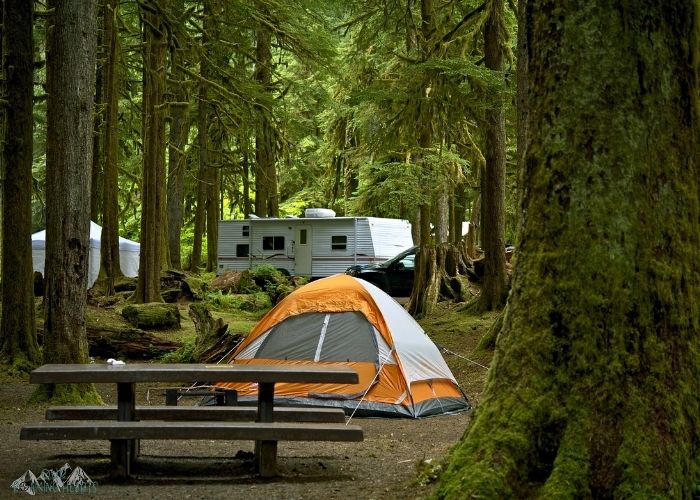 Kinderhook Hollow Campground is yet another hot spot. While it's not in Asheville, it's close to it, making it another great spot to visit while you're in the area. In addition, it's only 20 minutes from the city and around 15 minutes from Black Mountain, a site you may have on your bucket list of places to visit and explore. If you're a nature buff who looks forward to seeing different plants and wildlife in their natural habitat, this is an excellent campground with plenty to see. You'll get the real camping experience here!
Related: Camping With Kids Bucket List: 25 Camp Activities for Kids
Camp Driftwood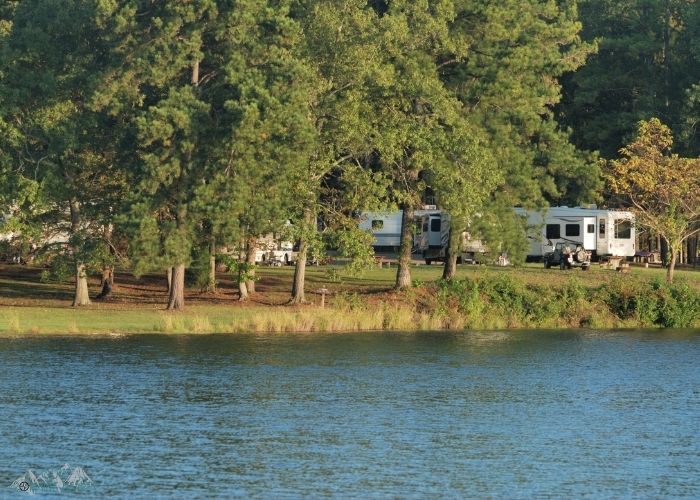 A lot of people love Camp Driftwood in Asheville because of its convenient location. It's a campground area close to downtown Asheville, and it's situated right on the river, so you have quick and easy access to the water. So if you'd like to have an authentic camping experience and enjoy time spent on the river, this is a great spot. It's got excellent ratings from others who've been here before with the opportunity to kick back and relax in the nice weather. Instead of camping in a tent or an RV, you can rent a rustic-style cabin and enjoy the incredible views as you spend some quality time with your loved ones.
Related: 7 Reasons to Take Your Family Camping
Table Rock State Park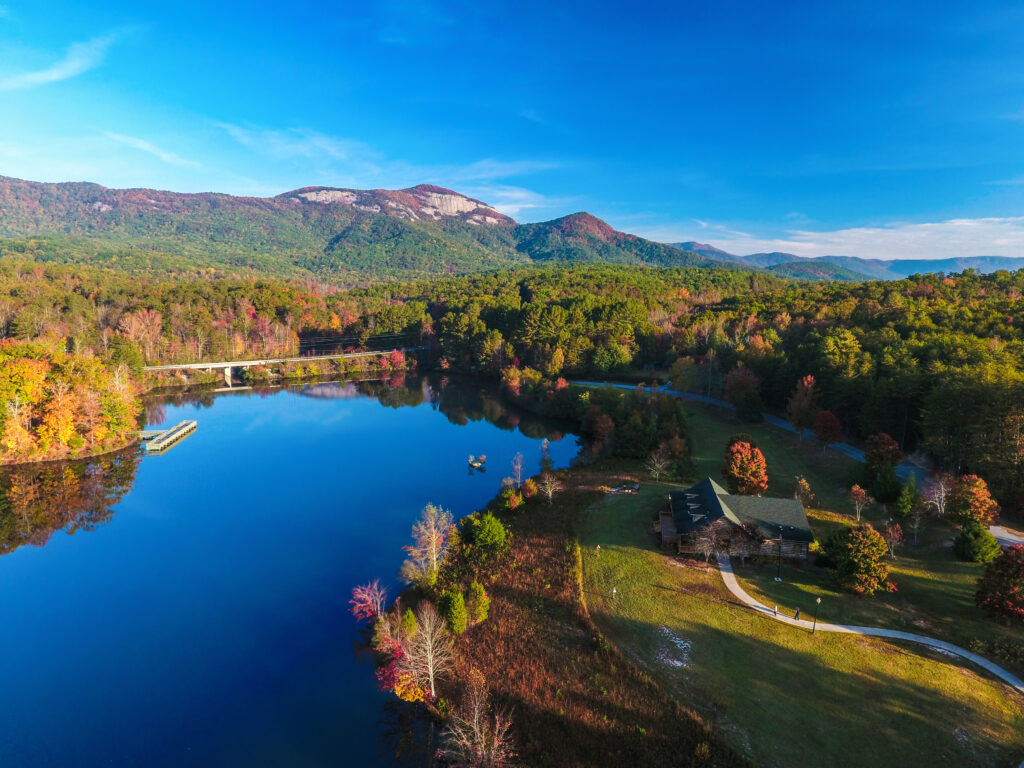 Don't forget to visit SC Table Rock State Park, another excellent option on the list of campsites near Asheville. While it's in South Carolina, it's not too far from Asheville, and it has a fantastic reputation for its lush greenery that you'll get a chance to experience up close and personal while you're there. The park is also home to Pinnacle Mountain, the largest mountain in the state, giving you quite the sight to see. Be sure to have your camera ready to capture some stunning shots of nature at its finest if you decide to stay at this campground area.
Asheville Posts
French Broad River Campground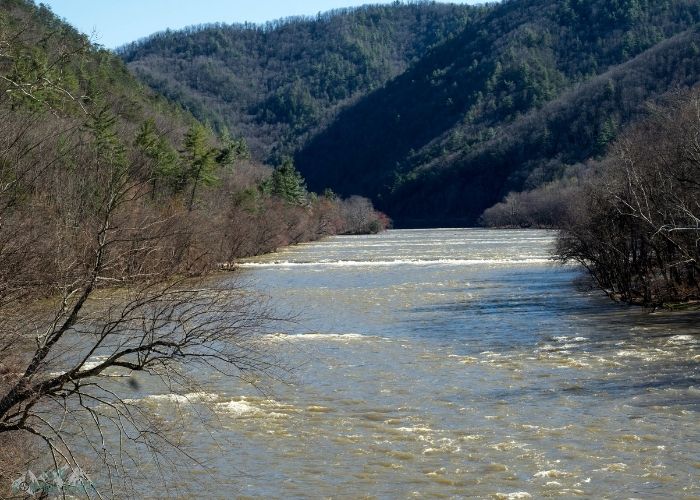 Nestled in the heart of the Blue Ridge Mountains, the French Broad River Campground is a haven for outdoor enthusiasts. With miles of hiking and biking trails, as well as canoeing and fishing on the river, there is no shortage of activities to enjoy. The campground also offers RV and tent sites, as well as cabins for those looking for a more comfortable stay. Whether you're looking to spend a few days getting back to nature or just want to enjoy a weekend away from the hustle and bustle of city life, French Broad River Campground is the perfect place for you.
Bear Creek RV Park & Campground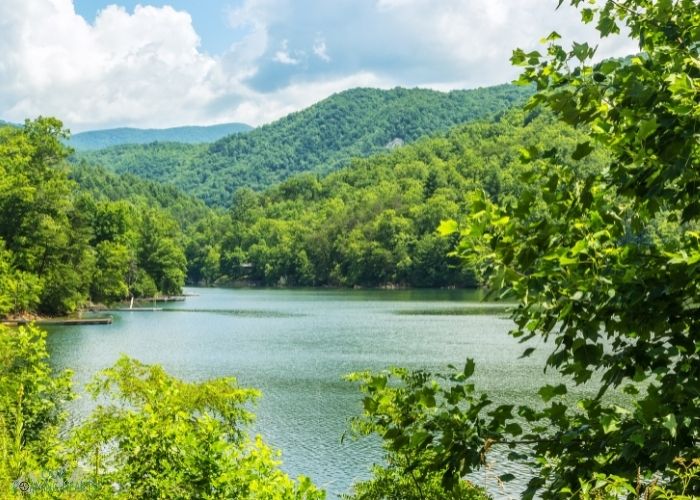 Bear Creek RV Park and Campground in Asheville, North Carolina is the perfect camping spot for those who want to explore the beautiful Blue Ridge Mountains. The RV park offers a variety of amenities, including full hookups, WiFi, and a playground. There are also plenty of activities nearby, such as hiking, biking, and fishing. And if you're looking for a little more excitement, you can always head into downtown Asheville for some delicious food and great shopping. So whether you're looking for a relaxing getaway or an adventurous vacation, Bear Creek RV Park and Campground is the perfect spot for you.
When you're looking for a way to escape the city for a bit and have a memorable time with loved ones, camping is always a good idea. If you're heading to the area of Asheville, you'll be glad to know that there are lots of campsites and campgrounds available for you to choose from, some of which have more to offer than others. Consider the type of experience you'd like to have and what you're interested in most before selecting the place to visit for your next camping adventure. No matter where you go, you can have an amazing time in nature.