This post may contain affiliate or referral links. Read more about this in our disclosure policy.
Jackson Hole, Wyoming is a small city within the Grand Teton National Park that has amazing majestic mountain views not too far off in the distance. Jackson Hole has great skiing in the mountains along with a national park teeming with wildlife to see. Let's not forget about many great activities and events that are fun for the whole family. You can make memories in the city without breaking the bank. Here's a look at some of the top free things to do in Jackson Hole, Wyoming with the family.
Free Things to do in Jackson Hole, Wyoming
Grand Teton & Yellowstone Adventure Notes Books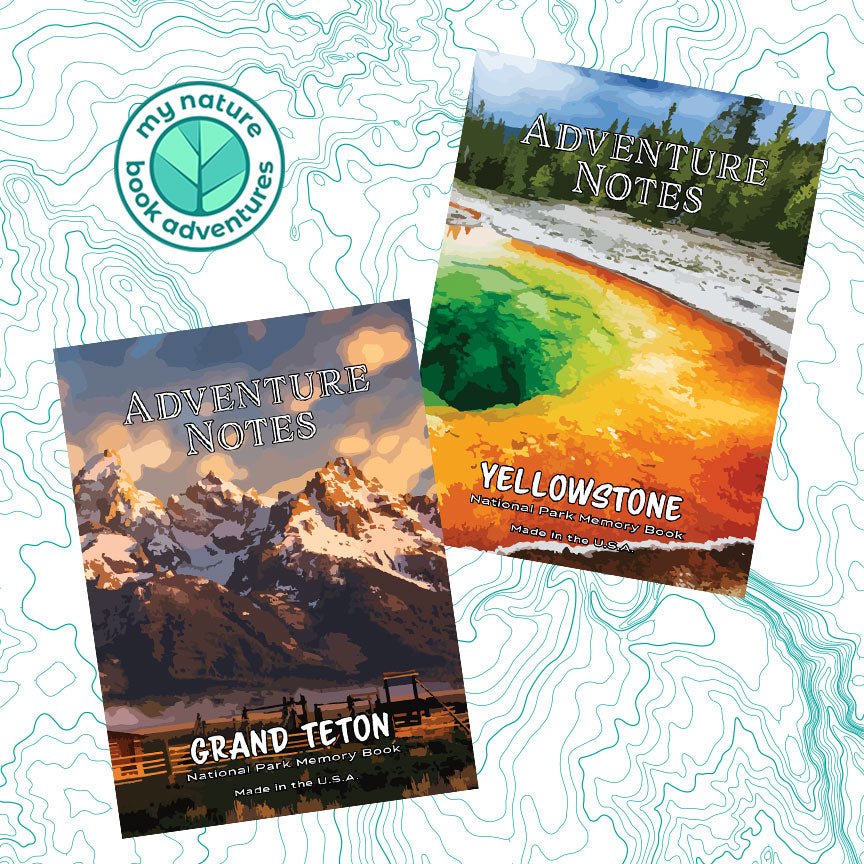 The perfect way to remember your trip to each iconic National Park. These Grand Teton and Yellowstone Adventure notes books are great for memories to look back on years down the road. Fill them in, add photos, and reminisce. Find even more National Park Adventure books for future visits.
Junior Ranger Program
At Grand Teton National Park your children will have the chance to become junior rangers with this free junior ranger program. They will learn so much about the park, the different plants, and the wildlife living in the Grand Tetons. They will also be celebrated by real rangers and be awarded badges for their completion of the course. If your children have an interest in parks and nature, this program is a great idea. Don't forget to visit the Ranger Station so any kids traveling can get their National Park Passport stamped.
Go Hiking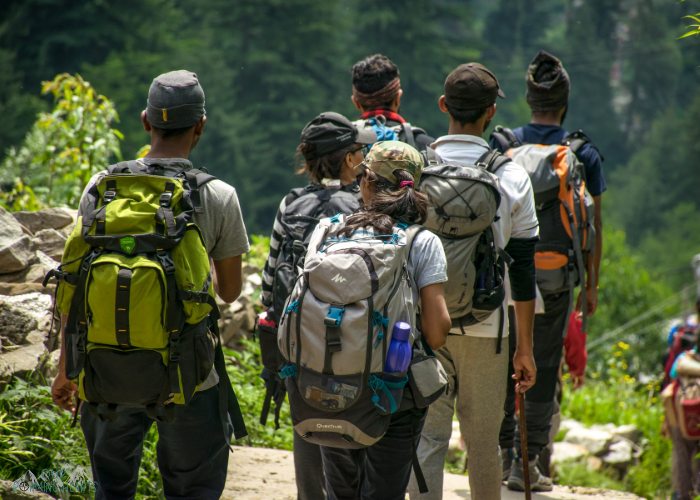 There are many great hiking trails that offer panoramic views of the surrounding Jackson Hole area. Each has a different experience as to the difficulty and the neat things you will see along the way. Not sure where to go? Don't worry! Some of the best hiking trails include the Sleeping Indian, Jenny Lake Loop, and Cache Creek Trailhead. They're great spots for hiking enthusiasts and even beginners. Choose the perfect day to head out on a hiking adventure for exercise, tranquility, and fun.
Related: What Should be in Your Hiking Pack
Great Bike Trails
Not only does Jackson Hole have great hiking trails, but their bike trails are also pretty epic as well. Cache Creek Road is one of several popular bike trails in the area. It has two tracks and is great for beginners. If you're new to bicycling or don't want to challenge yourself too much while visiting the area, this is the trail for you. Other great options in the area include Old Pass Road, Jenny Lake Pathway, and the Jackson Hole Mountain Resort Bike Park. Don't forget to bring the bikes with you when you're in Jackson Hole because there's plenty to do with them.
Teton Boulder Park
If your children are under the age of 14, at Teton Boulder Park they have the chance to climb 3 different boulders, each with different levels of difficulty. There is also a playground for kids that aren't up for the climb. You can let the children get some exercise by running around and playing with other children their age.
Related: Must See Grand Tetons National Park Scenic Drives
Public Stargazing Events
The stars are amazing at night in Jackson Hole, Wyoming. Down on the lawn next to the Centre of Arts on a clear Friday night, starting at 8:30 to 9:30 depending on the time of year, there are public stargazing events. There is also a giant Dobsonian telescope where you can get the chance to see planets, stars, galaxies, and nebulae up close like never before. You don't want to miss this free event. If you're in the area when it's taking place, be sure not to miss it!
Ride the Bridger Gondolas
Anytime after 4:30p.m, make sure you take your kids up the Bridger Gondola for a ride that takes them deep into the mountains. Like everything else, it's free, so why not? Enjoy a relaxing ride with a fresh breeze while taking in the beauty of the scenery around you. It's something you and the kids will remember for years to come.
Related: 12 Tips for Visiting Grand Tetons National Park with Kids
18-Hole Disc Golfing
Jackson Hole Mountain Resort has an 18 hole disc golf course that you and your family can take advantage of while getting your competitiveness side on. The hillside and mountain views are the perfect backdrop for this course. It's a great way to spend the day bonding with your family while having fun together. Use their disks or bring your own like these!
Movies on the Mountain
Starting at 7 o'clock every Monday (July8th-August 12th), "Movies on the Mountain" will play free classic family movies. This is a great way to spend time as a family without costing you a penny. While it may be free, tickets are required. Make sure you get them in advance.
Visit Town Square
Take a trip to Town Square in Jackson Hole to see some amazing sights. You may come across The Million Dollar Cowboy Bar, the Town Square Tavern, and dozens of shops to stop by and get all the souvenirs you could possibly want. While you're in Jackson Town Square, you can ride on a real horse and carriage to explore the city even further. Don't forget to check out the large elk statues! You can take your photo next to these amazing structures. When you want to spend the day exploring, this spot is the perfect spot to visit with the family.
Related: Where to Find Pressed Penny Machines Across the U.S.
Check out the Antler Arches of Jackson
Jackson Hole's Elk Antler Arch is a must-see. It won't cost you a thing to head over to the structure and stand in front of it or under it for the perfect photo op. The unique archway is made from elk antlers, and it's quite a sight to see. After taking photos in front of the archway, you can have a picnic in the park with the family. Place a blanket on the grass and enjoy some good food with loved ones for free. The area is safe and welcoming, so you'll get to feel right at home while you're there.
Antelope Flats
Take a scenic ride through the Antelope Flats. You'll get to cruise over grassy flat areas and rolling plains while enjoying the stunning scenery around you. From grassy hills to beautiful plants and trees, you can expect to see it all on your ride through the Antelope Flats.
These are several free things for your whole family to do in Jackson Hole, Wyoming. Which of these do you find doing with your family when you visit? If you've already visited Jackson Hole, tell us what free things you enjoyed doing to give us additional ideas.