This post may contain affiliate or referral links. Read more about this in our disclosure policy.
Yellowstone National Park will make for an incredible family vacation this year. With so much wildlife, beautiful scenery, and many activities to do, it would be near impossible for your family to be disappointed with Yellowstone. Here are 10 tips that will help you while Visiting Yellowstone National Park with Children to make the experience more enjoyable.
10 Tips for Visiting Yellowstone National Park with Children
While traveling be sure you bring change so you can take advantage of any pressed penny machines you come across. These make great souvenirs.
Are you going to book your stay at the Old Faithful Inn while you were visiting?
With rentals available all over the world, you're sure to find the perfect place to stay. Airbnb has something for everyone. Plus, with prices that are often much cheaper than traditional hotels, you'll be able to stretch your vacation budget even further.
If you can not find an Airbnb that fits your needs a second option is VRBO. Find an amazing vacation home for your family.
Head Out Early
Plan on getting a good night's rest and head out early in the morning into the park. Getting an early start will help you beat the crowds to iconic landmarks and also help you beat the heat of the day. Once it hits 12 pm, the sun is at its peak, and it starts feeling even hotter while you're out. You'll be glad to have started the journey earlier in the morning, while still experiencing the fresh air and enjoyable morning breeze.
Related: Guide to Yellowstone: Must-see Locations
Be Prepared for Tons of Driving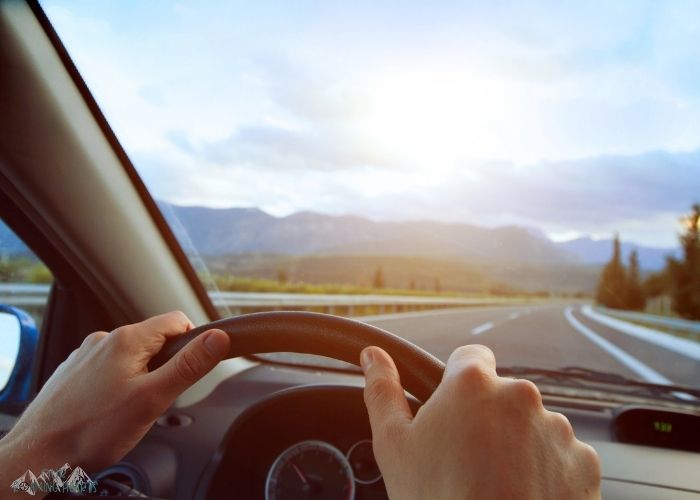 You are going to be in your vehicle for a long time while visiting the park. Yellowstone National Park has over 3,000 square miles of driving. Try to make it as comfortable as possible for your children and provide the entertainment to keep them from becoming antsy. You can encourage the children to look out the windows at the scenery and use what they're seeing for inspiration. Be sure to give the kids blank sheets of drawing paper and colored pencils or crayons so that they can draw what they're viewing while you're driving. You may also want to bring a few fun car-friendly games to play with the children to enhance the experience and keep them entertained.
Make Frequent Stops
Plan several pit stops throughout the day to break up the driving times. This will help them from becoming bored as easily and allow them to stretch their legs. During the stops, you can walk around for a few minutes, drink some water, have a snack, and use the restroom. Don't feel bad about making stops. It's all part of the journey when you're experiencing Yellowstone National Park with loved ones.
Walk Some Trails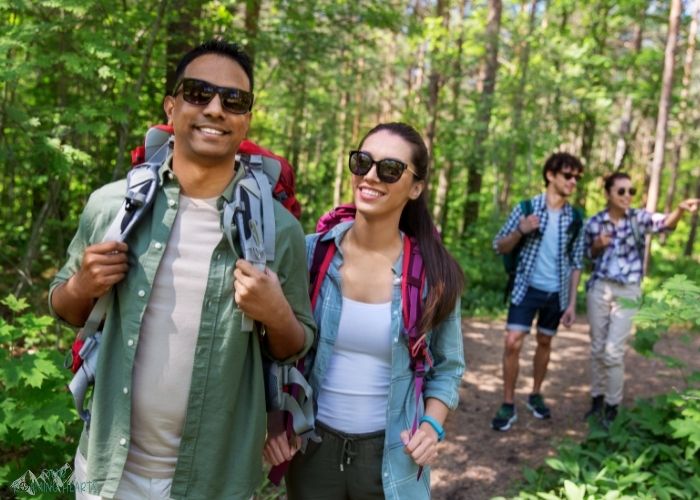 Kids love to explore and see new things. Don't just experience Yellowstone from the inside of your vehicle. Hit the trails and allow your kids to lead the way. It's an excellent way to get outdoors, exercise a bit, and spend quality time together while on an exploration. You never know what you might find when walking on the trails with your loved ones. Be sure to take photos for memories. These are the experiences your children won't forget.
Related: Beginners Guide to Hiking for Full-Time (and Part Time) Travelers
Wildlife Scavenger Hunt Sheet
Yellowstone National Park has a Wildlife Scavenger Hunt Sheet that will help your kids take their minds off the long car ride. This will also help them stay attentive and keep them from watching the iPad during the whole experience. Use this sheet to get your children to pay attention, stay engaged, and have the time of their lives throughout this experience.
Pack Snacks, Water, and Meals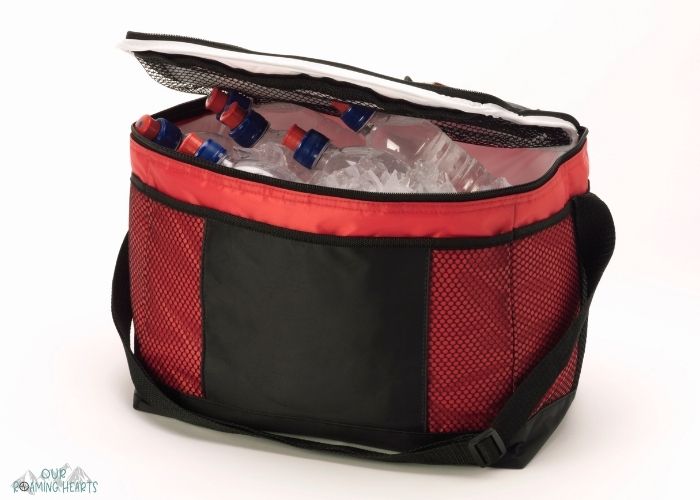 You are going to be spending the better part of the day in the park, so make sure you pack plenty of snacks, bottled water, and even meals into a cooler. You might want to make some sandwiches and pack other items that can keep you and your loved ones energized, such as nuts, trail mix, and protein bars. Don't forget the snacks that your children may want to eat between meals while out on the road and on the walking trails.
Set Safety Rules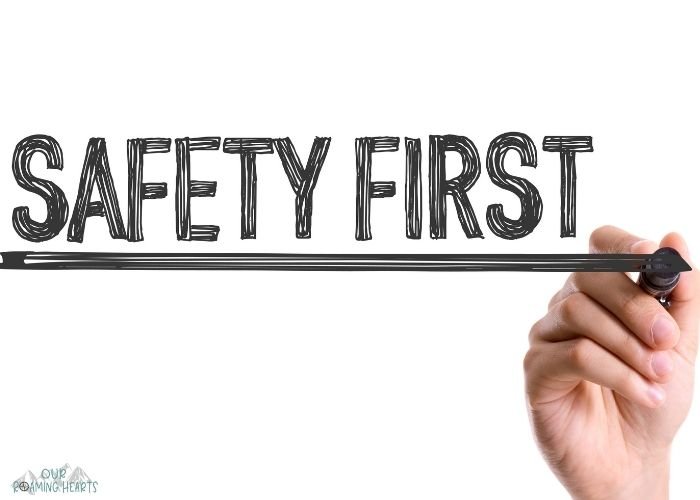 Before you head out into the park, set several safety rules that they don't wander too far away from adults. Between hot geysers, wild animals, and dangerous drops, Yellowstone is no cakewalk. Make sure your children know to stick with you instead of walking too far ahead or too far behind. It's important to stay together as a family.
Related: 6 Must Know Yellowstone National Park Vacation Hacks
Junior Ranger Program
A great way to teach your children and get them more involved in Yellowstone is by having them participate in the Junior Ranger Program. They can learn a lot about Yellowstone National Park and its history, along with the animals that live in the park.
Ask the rangers at the desk for their Junior Ranger program book for any kids traveling with you. You can also ask them about any must-see locations at the park! Don't forget to visit the Ranger Station so any kids traveling can get their National Park Passport stamped.
Smaller Children? Bring a Stroller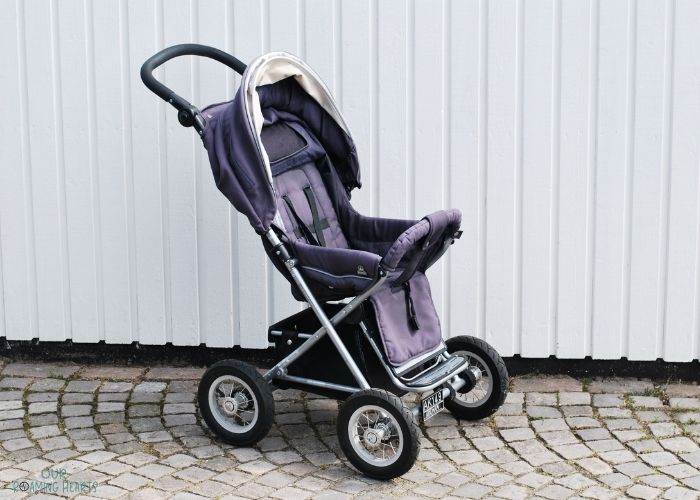 If you have small children, make sure to bring the stroller. You will be doing a lot of walking and it won't be too long before you hear your kids say their legs are tired. You don't want that to ruin the trip. If you have the stroller available, you can put the kids in it and keep going. Remember, they're not going to be able to walk as much as you when they're still young, so it's best to have a backup plan.
Bring the Sunscreen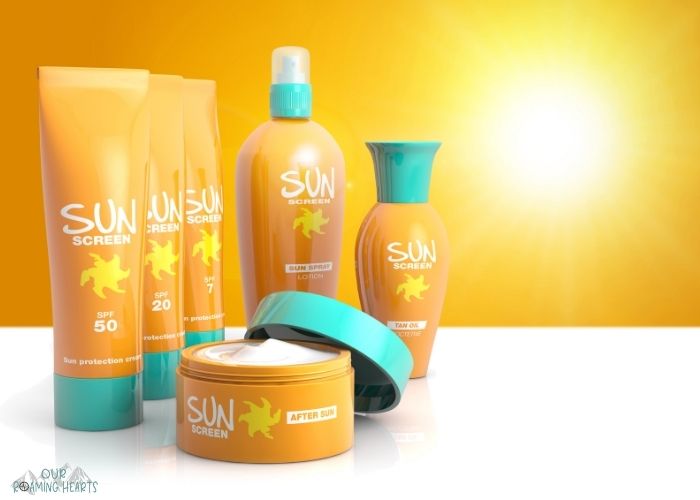 When exploring the geysers and hot springs, there is no shade for cover. That leaves the hot sun beating down on you and your kids mercilessly. Make sure you pack the sunscreen and lavish it on your children. Don't forget to reapply every hour or so. Some people forget to reapply sunscreen. When that happens, they end up getting burnt. You don't want your or your loved ones to experience sunburn because it's uncomfortable and can make it difficult to want to do anything else on the trip.
Here are 10 tips for when you're visiting Yellowstone National Park with Children. If you've been there before with younger kids, how was your experience and what else might you recommend?