This post may contain affiliate or referral links. Read more about this in our disclosure policy.
Imagine yourself in 1836 when The Alamo was taking place. You will get to see The Alamo Battlefield as it looked back then. San Antonio protects the Alamo because it's a part of their history. What's really cool is you can see the digital battlefield online. You'll get to see a visualization of what really happened. However, seeing the Alamo in person is something that everyone needs to do in their lifetime. This battle signifies the battle for independence for Texas.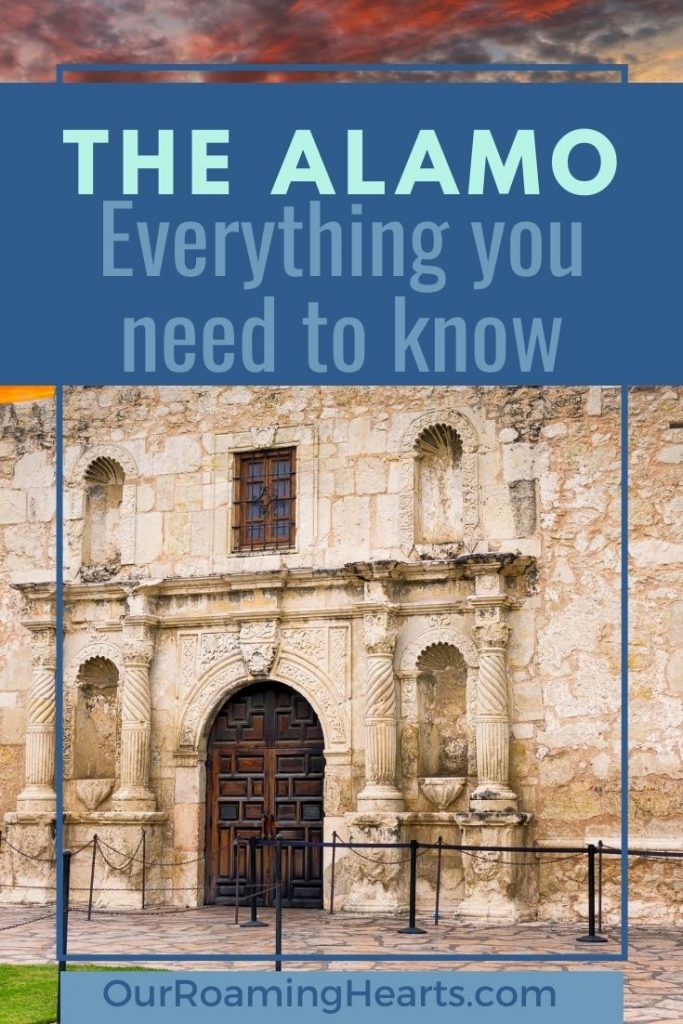 Table of contents
Travel Tips
With rentals available all over the world, you're sure to find the perfect place to stay. Airbnb has something for everyone. Plus, with prices that are often much cheaper than traditional hotels, you'll be able to stretch your vacation budget even further.
If you can not find an Airbnb that fits your needs a second option is VRBO. Find an amazing vacation home for your family.
Make sure to check out our travel deals page for any deals or sales on your next trip no matter where it is!
Depending on what you are planning to do it could be very beneficial for you to purchase a pass that bundles attraction for one low price. Here are the best ones for Texas:
Each one has its own perks and rates for attractions so be sure to check each one for the best possible bundle for your vacation.
Check out the Alamo Structures
While traveling be sure you bring change so you can take advantage of any pressed penny machines you come across. These make great souvenirs.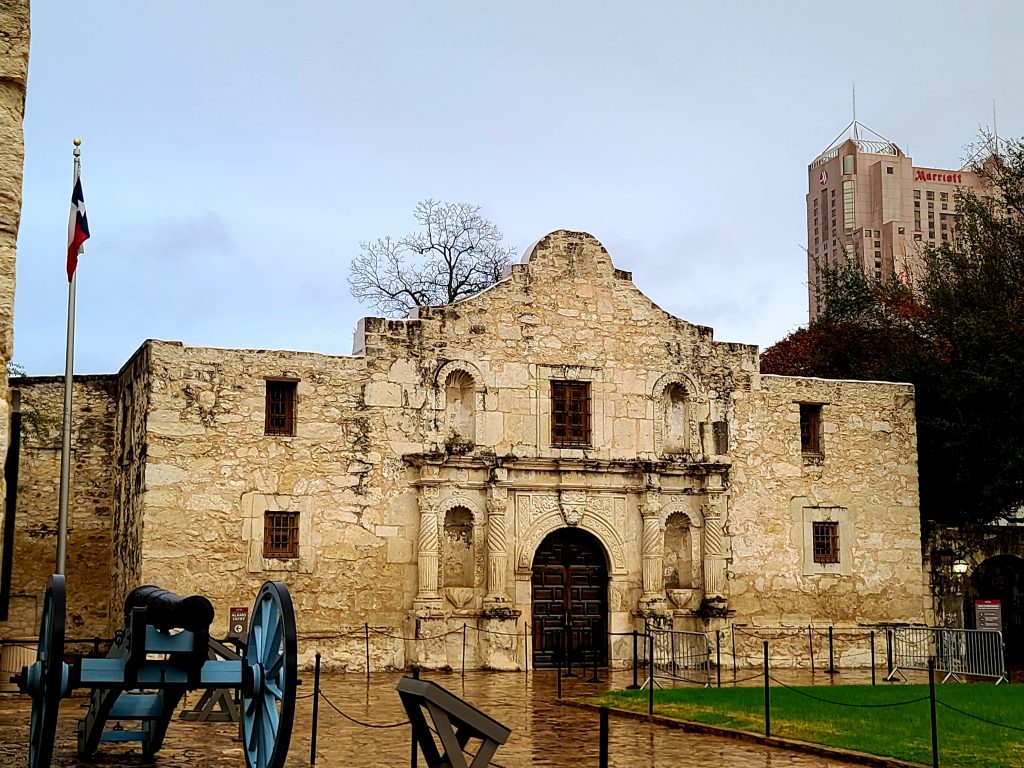 Now with all the history here I suggest checking out Airbnb for a place to stay you can find lots of only homes and historic locations to stay in. If you sign up for Airbnb using my link you get a free $40 travel credit!
There is also a great way to save on your trip to San Antonio. Get yourself the GoCity pass for San Antonio and see even more than you thought possible. Here you can bundle big attractions like Sea World San Antonio, Six Flags Fiesta Texas, Sea Life San Antonio, San Antonio Zoo and so MUCH more. All prices and attractions mentioned are correct at the time of publication, but please check the San Antonio website for the most up-to-date information.
Related: The 6 Best San Antonio Riverwalk Restaurants
The Church or Shrine
Known as the original Spanish mission-era church (1755-1793) and also known as a U.S. Army Quartermaster Depot warehouse. Today, it is known as an Alamo memorial.
Campo Santo
Another building that you should know about from the Alamo is Campo Santo. This area served as a cemetery or "Campo Santo" during the mission period. It's an important piece of history worth visiting when you'd like to learn more about Texas and its independence.
Visitors can participate in active adventures near the landmark. Timed tickets are available for free, providing tourists with access to the church at no additional cost. It's open as early as 9 AM and doesn't close until 7 PM, providing visitors with opportunities to see and experience the church for themselves in the morning, afternoon, or evening. It's a great experience that allows tourists to walk through the historical site and take pictures of an important piece of Texas history.
Related: 19 Must See Free Things to do in San Antonio Texas
Consider Going on One of the Tours
There are three tours that can be taken at the Alamo. Check out the tours and see which one works for you! Whether you have children or would prefer to listen to the tour in a different language, you have a few great options available.
Young Texas Tour
The great thing about this tour is that it's specifically for kids. It can turn into a fun learning experience for everyone. Educated guides are available to walk guests through these tours, providing an incredible history lesson that is interactive and enjoyable. These tours are available Friday through Sunday at the Alamo Plaza. You can meet at the Welcome Center to participate in this tour with your children. Visit their website to get your tickets early.
While on the tour, expect to see several captivating places, including Long Barrack, Main Gate, Encampment, and West Wall. It's an excellent opportunity for children of all ages to ask questions and learn more about what Texas went through during this time period. It's a 45-minute tour full of useful information.
Audio Tour

Official Alamo Audio Tour is 45-minute audio production. This brings the story of The Alamo to life. You will hear amazing sound effects and so much more. It will truly make you feel as though you're there. This tour is $9 a person, so catch it while you can. The audio tour is available in multiple languages, including English, Spanish, and German. Because it's available in several languages, it's ideal for those who don't speak English as a first language. Those who prefer to listen in their native tongue can learn more about the Alamo with ease.

Related: 145+ Top Free Things to do in Texas
The Alamo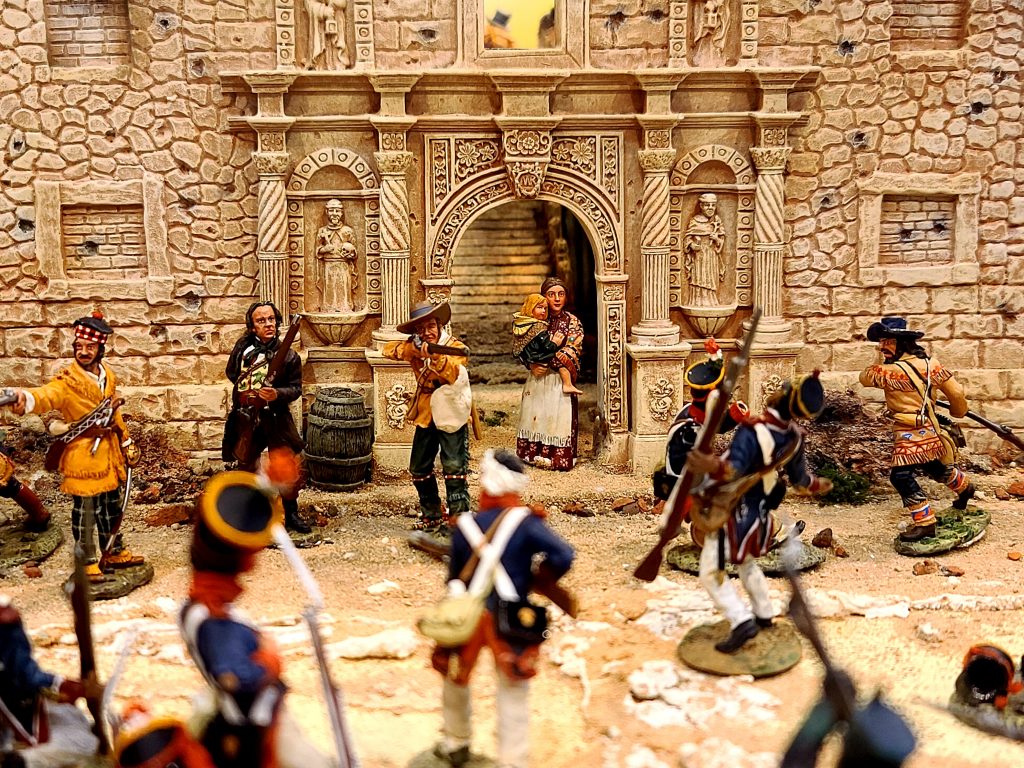 A Story Bigger Than Texas: All booking tours have to be made at least 24 hours in advance because the tour is popular and gets booked quickly. This tour is guided by Alamo History Interpreters and each tour is $15 a person. You will walk through the original Alamo and literally see every part of history unfold before your eyes. Your tour guide will talk to you about the different landmarks and the things that occurred during this time. You can ask your guide questions to learn more about the Alamo.
Group and Private Tours
If you have a desire to learn more about the Alamo, you can schedule a group tour or a private tour. When taking a private tour, you and your loved ones will have more one-on-one time with the tour guide. If you feel like the shorter tours don't provide you with enough time to ask questions and get as much information from the tour guide as possible, consider booking a private tour for your family to enjoy. It's also a great way to avoid crowds.
You can see the timeline of The Alamo. This story is 300 years in the making and sometimes you just need to see the timeline for yourself. If you want to see how it all started and what happened over the years, it's worth viewing. Check it out and see what you can learn about The Alamo.
The Alamo is an important part of history in Texas. You can go on tours and visit historical sites to learn more about them.