This post may contain affiliate or referral links. Read more about this in our disclosure policy.
Have you ever wanted to travel to Mobile, Alabama? There is so much to do here, you may not even know the depth of how many activities and Free Things to do in Mobile Alabama are available. When you're traveling, it's best to try out as many free things as you possibly can.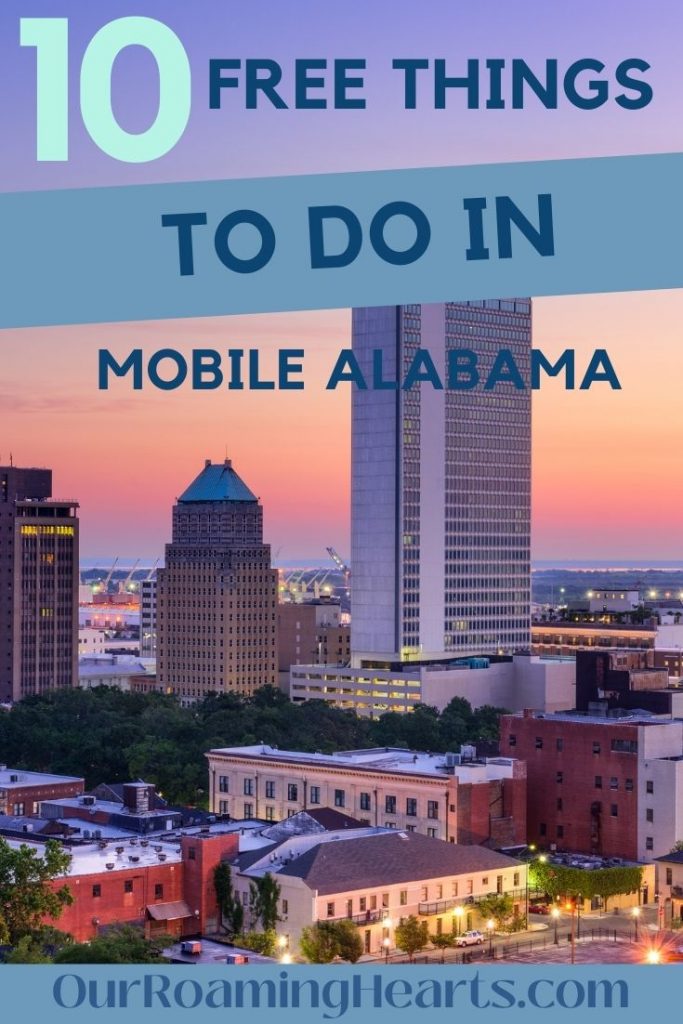 Free Things to Do in Mobile, Alabama
All the history here I suggest checking out Airbnb for a place to stay you can find lots of only homes and historic locations to stay in. If you sign up for Airbnb using my link you get a free $40 travel credit!
Daphne's Unique Gator Alley Boardwalk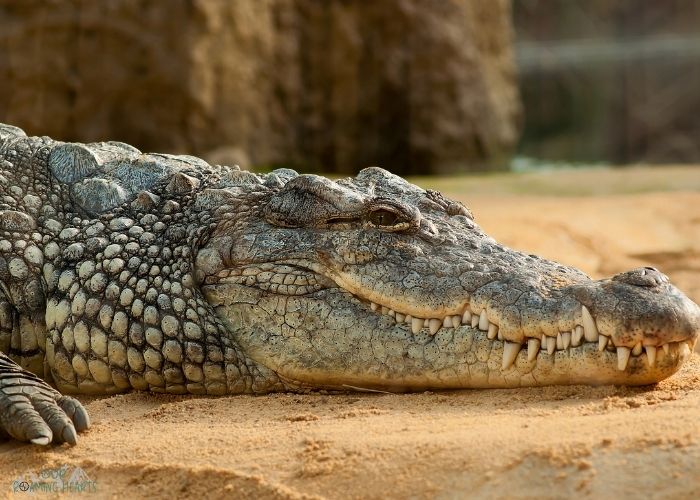 As crazy as this sounds and as up for it as you may not be, Daphne's unique Gator Alley boardwalk may be an awesome place to check out. I mean, seeing alligators up close and personal is a big deal. There are signs to follow, just make sure you're following the rules.
Related: The Best Alabama Movies for Adults and Kids
Have Lunch at the History Museum of Mobile
On Wednesdays, guests can head to the History Museum of Mobile and have a little learning session. This session includes listening to various speakers.
Friends of Magnolia Cemetery
Now, this isn't for everyone, but it is a really cool place to check out. Friends of Magnolia Cemetery allow you to see all the "art" on display in honor of funerary art. You can pick up a self-guide booklet and from there explore and explore some more. You'll want to see what all the fuss is about at Magnolia Cemetery.
Check out the Audubon Bird Sanctuary
Something really cool and free to check out is the Audubon Bird Sanctuary. This is a 164-acre place where you can watch birds and butterflies do their thing. You can also walk through the provided trail and see all the natural habitats.
Related: The Best Books About Alabama for Kids and Adults
Ride the Eastern Shore Trail
You're looking at a 23 mile long trail that your family can check out, while you're in Mobile, Alabama. This is a fun free thing to check out because there are various trail surfaces that you can check out. Whether you want to ride the trail on your bike or walk on the concrete sidewalk, you'll have a great time exploring.
Walk around Shoppes of Bel Air
You don't have to buy anything, but walking around a mall can be a lot of fun. Especially if it's raining whenever you're in Mobile, Alabama. You can have a whole day exploring and checking out the shops to see what they're selling. You might find items that you'd like to buy, but it's optional.
Related: Where to Find Pressed Penny Machines Across the U.S.
Stop by the Municipal Langan Park
Get ready to have some enjoyable outdoor fun with a stop at the Langan Municipal Park. The park consists of 720 acres of land, with opportunities for visitors to feed the ducks, play on the slide and other playground equipment, and walk the trails. Not far from a lake, you can get incredible views from your spot at the park. It's a great place to visit for some outdoor fun and exercise with the family. Best of all, it won't cost you anything to visit this beautiful park in Mobile.
Take a Ride on the MODA!
Ride the MODA!, a transportation system in the heart of Mobile, to go on a sightseeing adventure of the downtown area of the city. A ride on this trolley will cost only 50 cents. While it's not free, it's so cheap that it's worth it, even if you're traveling with a group of people! The affordable trip takes you to 20 stops throughout the downtown section of Mobile. You can choose to get off at any stop or stay on until the end. It's a great way to learn more about the area and see some historic sites without walking around.
Head Out on the Glenn Sebastian Nature Trail
Explore nature with family and friends while on the Glenn Sebastian Nature Trail. You can find three miles worth of trails worth walking on while exploring the trees and plants along the way. It's a well-preserved area that provides visitors with hours of fun outdoor entertainment. If you'd like to spend quality time with the family and get some exercise, a visit to this trail is in order. Some trails are longer than others, with the shortest consisting of around a mile and the longest stretching for about five miles.
Related: Battleship Memorial Park, Mobile, AL
Have a Picnic at the Medal of Honor Park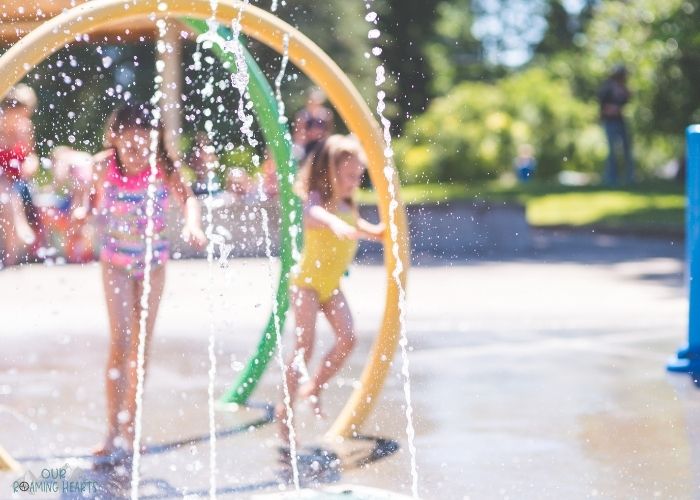 Bring the kids with you to sit out in the grass and have a picnic together at the beautiful Medal of Honor Park. It's a spacious area with designated spots for playing football, softball, and tennis. You can get situated in one of the picnic spots while letting the children explore and enjoy the playground. There are slides and a neat splash pad in the park that is perfect for staying cool on a hot day. You can also find some neat trails in the park.
Hopefully, these free things in Mobile, Alabama give you something to do, while you're traveling. It's amazing how many options towns have to help keep you and your family busy.