This post may contain affiliate or referral links. Read more about this in our disclosure policy.
If you're planning a Yellowstone National Park visit with your family and are looking for a Guide to Yellowstone for more information about where to visit, you've come to the right place. That's because we've made the epic trip ourselves and can tell you from experience. We've witnessed first-hand a number of geysers, hot springs, waterfalls, and valleys that are filled with wildlife that we came across on our own visit to Yellowstone.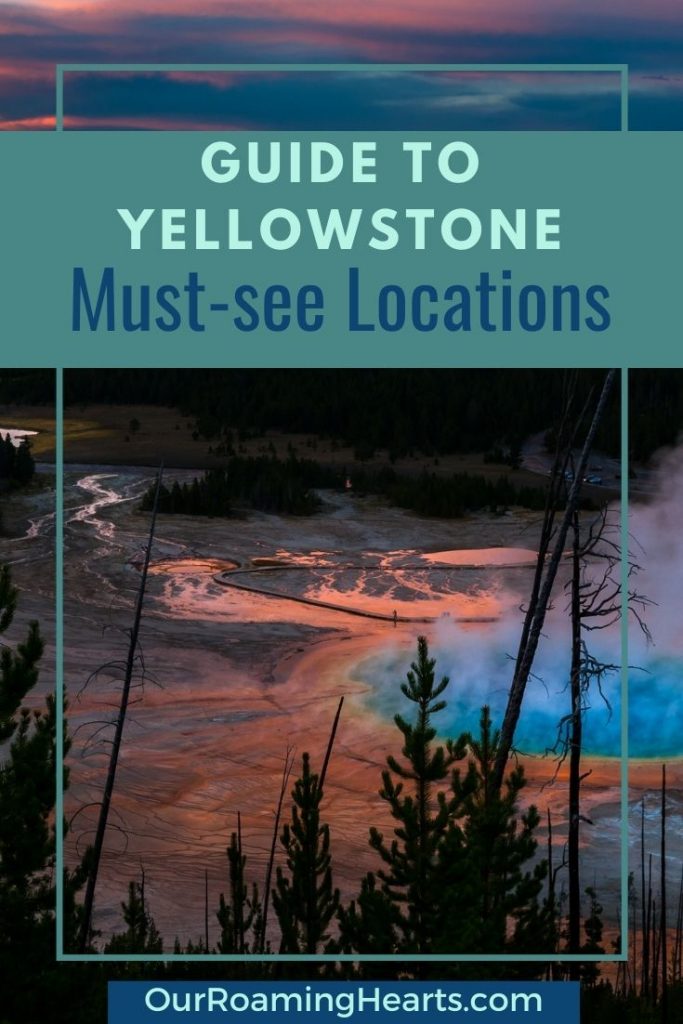 Guide to Yellowstone: Must-see Locations
I suggest checking out Airbnb for a place to stay you can find lots of only homes and historic locations to stay in. If you sign up for Airbnb using my link you get a free $40 travel credit!
While you might already know about Old Faithful Geyser and the Grand Prismatic Spring, we can also tell you about a number of other neat places you have never heard of. There's also a handful of activities to do with the whole family including hiking, fishing, mountain climbing, rafting, and much more. Here are several must-see locations that we've discovered, that you won't want to pass up when you pay a visit to Yellowstone National Park.
Related: How to Find the Best Free Camping Sites & Free RV Camping
Grand Prismatic Spring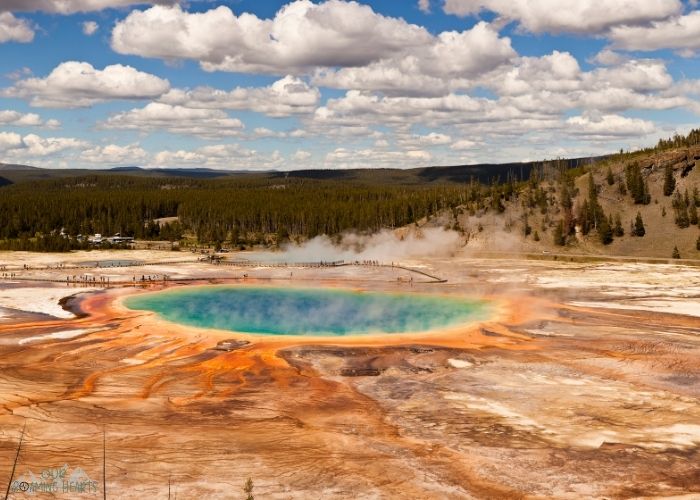 The Grand Prismatic Spring in Yellowstone is the largest hot spring in the United States and the third-largest in the world. The stunning rustic colors surrounding the bright-blue basin make it the most photographed thermal wonder in the park. You can find the spring located in the Midway Geyser Basin.
Mammoth Springs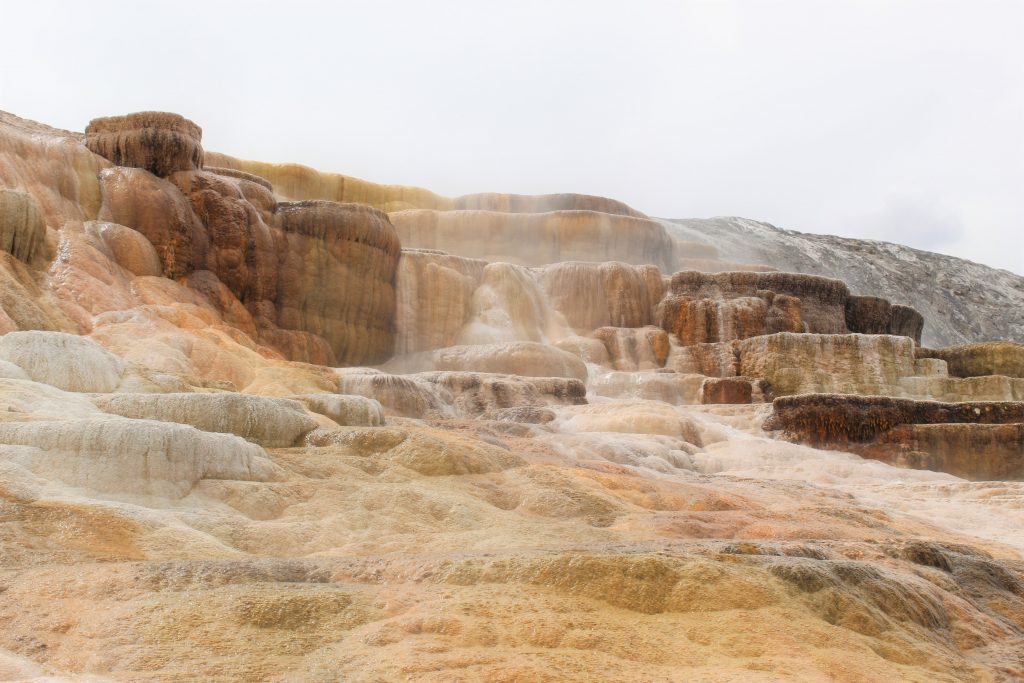 Just south of the north entrance into Yellowstone National Park, you will come across the Mammoth Springs. This is another thermal beauty that you can't pass up. There's no other thermal formation in Yellowstone like it. Many people describe it as a cave that has been turned inside-out. Make time to walk along the boardwalks of the lower and upper terraces.
Hayden Valley
Are you looking for a great location in Yellowstone to see tons of wildlife? Then Hayden Valley is one of the first places you should look. It creates the perfect habitat for herds of animals, including bison, bears, wolves, pronghorn, and other species. The best time to visit Hayden Valley is early morning, or the late part of the afternoon when wildlife is more active. You can get here by traveling through the northeast entrance while driving west.
Related: Yellowstone Wildlife You Can Expect To See
Beartooth Highway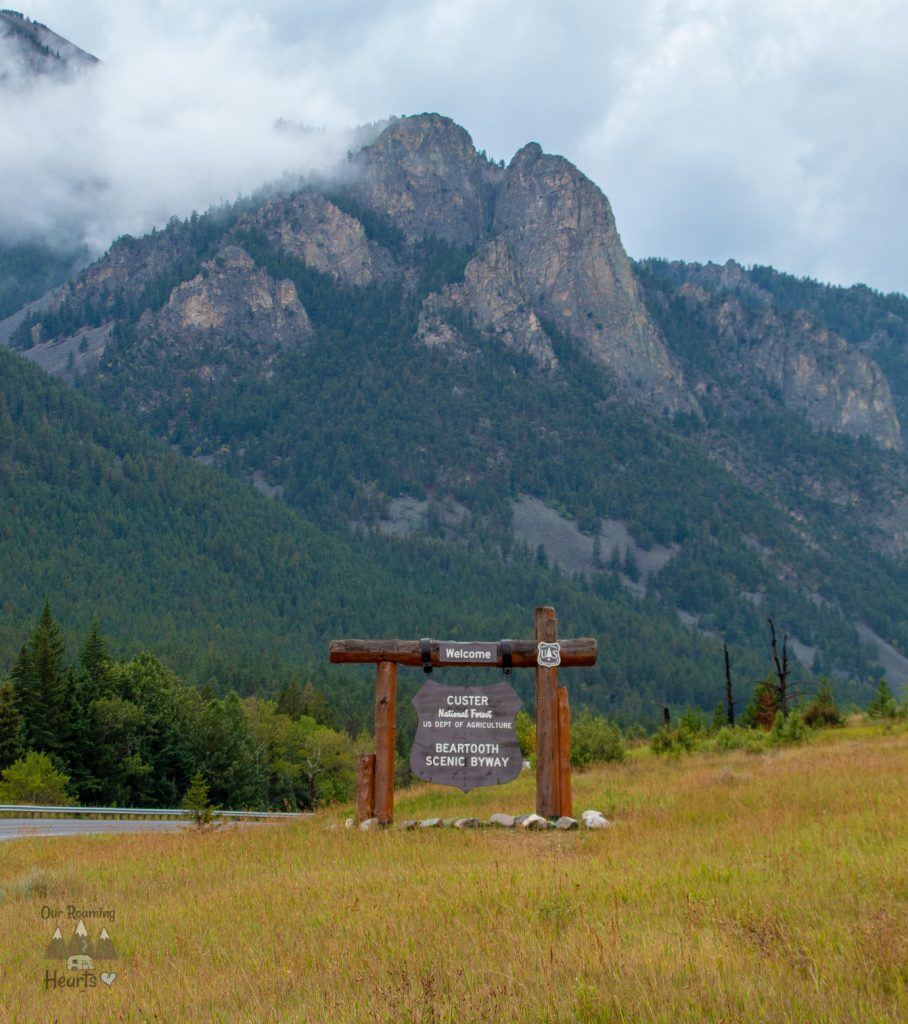 Perhaps you don't want to get out of the car? How about a drive that has amazing mountain views? The Beartooth Highway is a 68-mile scenic byway that will lead you straight into Yellowstone at the northeast entrance. This highway is a seasonal road, so be sure to plan your trip accordingly by checking the weather and road conditions beforehand. Be sure to keep your eyes peeled for wildlife that might be crossing the road.
Continental Divide
Located near the Old Faithful village, the Continental Divide cuts right through the heart of Yellowstone. This is where the water flow takes off in two separate directions. One towards the Gulf of Mexico and the other towards the Pacific Ocean. Make sure you visit Isa Lake, the only lake in the world whose waters end up in the Pacific and Atlantic Oceans.
Grant Village Visitor Center
On the West Thumb of Yellowstone Lake, rests the Grant Village Visitor Center. There you can gather information for trip ideas. There's also a neat gift and souvenir shop and restrooms inside. A great way to teach your children and get them more involved in Yellowstone is by having them participate in the Junior Ranger Program. They can learn a lot about Yellowstone National Park and its history, along with the animals that live in the park.
Related: The Ultimate Guide to The National Park Service Junior Ranger Program & Junior Ranger Badges
West Thumb Geyser Basin
The West Thumb Geyser Basin is another bed of hot springs that's more than worthy of a visit. There are a handful of springs, geysers, and pools in the area that are beautiful to see! As much as 3,100 gallons of water are dumped into Yellowstone Lake every day by its geysers. If you're up for an adventure, check out the Duck Lake Trail and the Lake Overlook Trail that are nearby.
Old Faithful Complex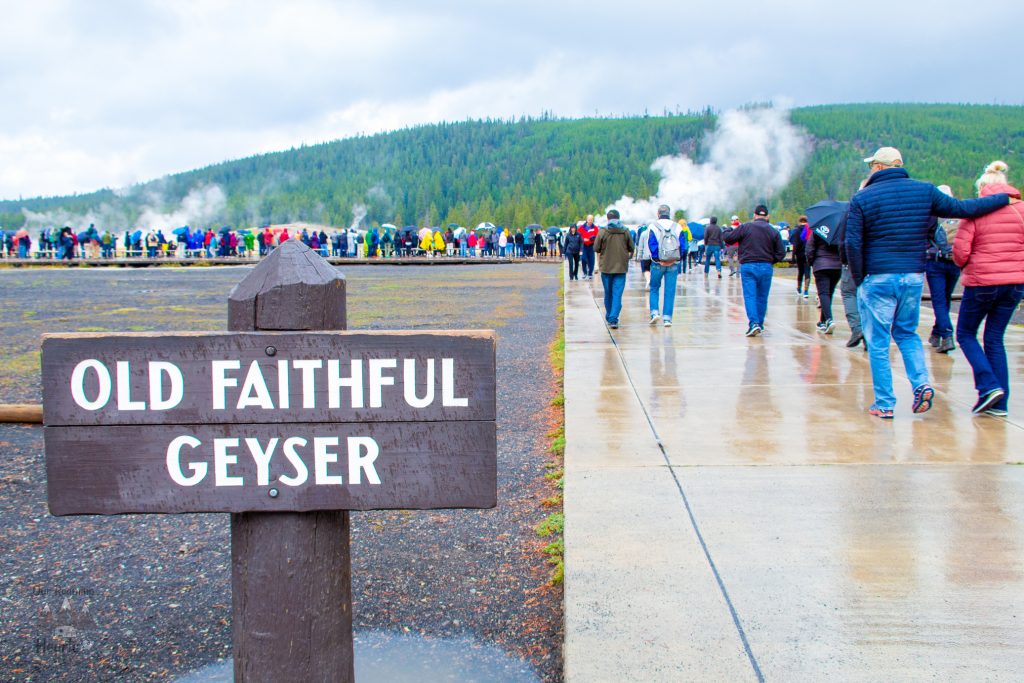 Visitor Center
Be sure to stop by the Old Faithful Visitor Education Center for brochures of the area as well as exhibits to learn about the geysers. You can get your kids Junior Ranger Program stamps here as well.
Old Faithful Inn
How about staying at Yellowstone's only lodging facility that's open both in the summer and winter seasons? The Crow's Nest atrium inside the Old Faithful Inn is extravagant in size and its many levels.
Related: 6 Must Know Yellowstone National Park Vacation Hacks
Geyser Basin
The Old Faithful Geyser Basin is the most-visited spot in all of Yellowstone. That's because this famous geyser works like clockwork, and can be determined when the next eruption will take place. There are also a number of other thermal features in the area as well.
North Rim (Lower Falls)
Just downstream of the Yellowstone Falls in the North Rim. This is your chance to see the "Grand Canyon of the Yellowstone", a gorgeous waterfall in the canyon. If you're looking for some hiking, the North Rim Trail is a 7.6 mile-round hike that will provide even more amazing views of the North Rim. Hikers and skiers can still access the trails in the winter season around the North Rim.
Related: Beginners Guide to Hiking for Full-Time (and Part Time) Travelers
Inspiration Point
Looking for another great spot to take an amazing photograph? Inspiration Point in Yellowstone is an awesome cliff lookout along the North Rim of the canyon, that promises amazing views. From the vantage point, this rugged canyon panorama can be seen behind the safety of a fence.
Lamar Valley
If you missed out on the opportunity to visit Hayden Valley, don't pass up your chance on Lamar Valley to see incredible wildlife. If you don't come across a number of species on the time you spend here, you might need to get your eyesight checked. The valleys and prairies of Lamar Valley make for another great habitat for animals inside Yellowstone. Bison, wolves, bears, pronghorns are a few of the species you may come across. And remember, keep a safe distance while you're viewing wildlife. It's not in your best interest to sneak up on a wild animal and hope to live long enough to tell the tale.
Yellowstone National Park is an amazing place to visit if you're looking for wildlife, geysers, and awesome mountain views. If you're planning a trip to Yellowstone in the near future, what locations do you plan on stopping by and paying a visit? And lastly, if you've visited Yellowstone before, what did you and your family enjoy the most during your stay?