This post may contain affiliate or referral links. Read more about this in our disclosure policy.
Whether you're a homeschooling parent or a teacher trying to come up with field trip ideas for the students in and around the Kissimmee area, you're in luck! There are lots of fun and educational places worth visiting that will help the children learn new things while having a good time and making memories. If you're not sure where to start, check out this list of Kissimmee Field Trip ideas. These options are all kid-friendly, providing hours of entertainment to both children and adults.
There really are a lot of great Kissimmee Field trip ideas in this city! There are a variety of activities to keep everyone entertained, from exploring the local attractions to taking part in some of the educational opportunities the city has to offer. Kissimmee is home to a number of museums, including the Kissimmee Valley Agricultural Museum and the Kissimmee Air Museum. For those interested in the arts, Kissimmee also offers a number of galleries and theaters.
While traveling be sure you bring change so you can take advantage of any pressed penny machines you come across. These make great souvenirs.
Field Trip in Style
Were you looking for a shirt to wear on homeschool field trips? Look no further than the Official Homeschool Field Trip Shirt! This shirt is perfect for supervising kids in style. With a funny design, it's sure to get some laughs. And since it's made specifically for homeschoolers, you can be sure that it'll be comfortable and stylish all day long. So don't go on your next field trip without this Homeschool Field Trip Shirt!
The Kennedy Space Center
The Kennedy Space Center Visitor Complex is a great place to take the children on a field trip. It's home to many space-themed exhibits and displays for children to view, some of which are interactive and more hands-on. There are also two IMAX theaters for children to watch educational yet interesting films on space-related topics. The kids can even take a bus tour with a guide who will discuss neat details with the students while showing them around. Because it's only about 47 miles from Kissimmee, it's not hard to get to by bus or car. The kids will have the time of their lives exploring and learning more about space, rocket ships, and exploration!
And of course, no trip to Kissimmee would be complete without spending some time at one of the many theme parks in the area, such as Walt Disney World or Universal Studios. Whatever your interests, Kissimmee has something to offer everyone!
Florida Disney Posts
Medieval Times
While this may be better for the homeschooled students because it takes place later in the evening, Medieval Times Orlando is quite the experience! Children can enjoy a wholesome, flavorful meal while watching shows play out live in action in front of them. The meals served here require no utensils, which kids absolutely love. In addition, they can watch the actors roleplaying as if they're truly living in medieval times. The castle arena truly ties everything together, making this an experience you simply won't forget! The dinner and tournament will keep the kids talking for years to come!
Albin Polasek Museum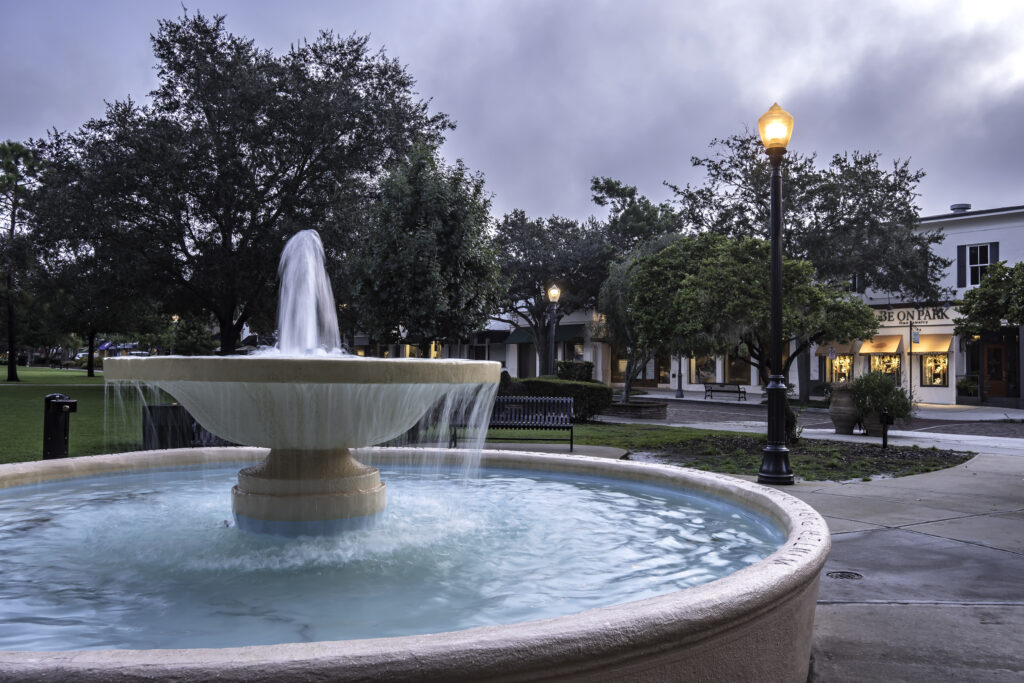 The Albin Polasek Museum, situated in Winter Park, Florida, is a great place to take the kids for a relaxing yet educational experience. It's a hot spot for students because of the incredible artwork out on display and the stunningly beautiful gardens that everyone gets a chance to see up close and personal while they're there. You can take a look at the current exhibits available to see what you'll experience in person before purchasing your tickets. The exhibits are always changing and updating, so there's something new for all to see quite often.
Leu Gardens
Another great spot for the outdoorsy experience is Leu Gardens. It consists of 50 acres of beautiful, lush greenery, with gorgeous flowers and plants growing and flourishing throughout the premises. In addition, the garden hosts lots of fun and entertaining events, including scavenger hunts, which will make the experience even more exciting for the children. You can buy tickets to visit this local spot in Orlando when they're hosting one of many enjoyable events. You can also make sure to check out what's in bloom before you go and create your own scavenger hunt to see if the kids notice the different flowers and plants while there.
Marine Discovery Center
The Marine Discovery Center in New Smyrna Beach, Florida, has a lot to offer students of all ages. The center has been open to the public for more than two decades, providing valuable information on marine life and biodiversity while making it engaging enough to keep the kids entertained. It's a top-rated place to take children on a field trip, where they can take a boat tour, watch seals perform, and see all kinds of other amazing marine creatures. If you're currently teaching the kids about different species, this is the ideal place to take them to learn a few new things!
Central Florida Zoo
Who would pass up a trip to visit the Central Florida Zoo? Found in Seminole County, this zoo is home to hundreds of different animals, including rhinos, turtles, lions, and so much more. There's a zipline that kids can get on for a thrilling ride! In addition to the zipline and exhibits, many activities are available to keep the kids entertained. You'll enjoy spending the day walking around and looking at the many animals, from beautiful, bright-colored birds to wild cats and more. It's the perfect spot to visit when you're looking for the perfect field trip idea.
The Orlando Science Center
Kids love paying a visit to the Orlando Science Center. While it's a great spot to take them to learn more about science, what makes it so special is that there are lots of hands-on activities available for the kids to participate in. From the massive dinosaur exhibits to the DinoDigs, NatureWorks, KidsTown, and more, there's plenty to do, see, and experience together while at the Orlando Science Center. The kids can even watch some amazing 3D films during their visit. It's the perfect way to make science fun!
If you're in the Kissimmee area and looking for some fun and exciting field trips to take children on, these are a few great options to choose from! Whether you decide to go to one of the beautiful gardens, the science center, or anywhere else in between, you can offer the kids an unforgettable learning experience of a lifetime. No matter where you decide to go, the children can have a lot of fun while learning new things and participating in hands-on activities sure to keep them entertained for hours on end.