This post may contain affiliate or referral links. Read more about this in our disclosure policy.
If you have a family, you know that finding things to do can be challenging. That's why the Phoenix/Tucson Pogo Pass is such a valuable resource. For one price, you and your family can enjoy unlimited admission to some of the area's best attractions. And there are plenty of options to choose from, so everyone in the family is sure to find something to do that they love with the Phoenix/Tucson Pogo Pass! Make sure to also look at the top things to do in Phoenix and our list of Best free things to do in each State which will also help you save money during your trip.
Travel Tips
With rentals available all over the world, you're sure to find the perfect place to stay. Airbnb has something for everyone. Plus, with prices that are often much cheaper than traditional hotels, you'll be able to stretch your vacation budget even further.
If you can not find an Airbnb that fits your needs a second option is VRBO. Find an amazing vacation home for your family.
Make sure to check out our travel deals page for any deals or sales on your next trip no matter where it is!
Wildlife
International Wildlife Museum – The museum is home to hundreds of different specimens, from mammals to insects and birds. The natural environment exhibit allows you to get a taste of the wild without leaving the comfort of the museum. Here, you can see how animals live and interact in their natural habitat, giving you a whole new appreciation for many creatures.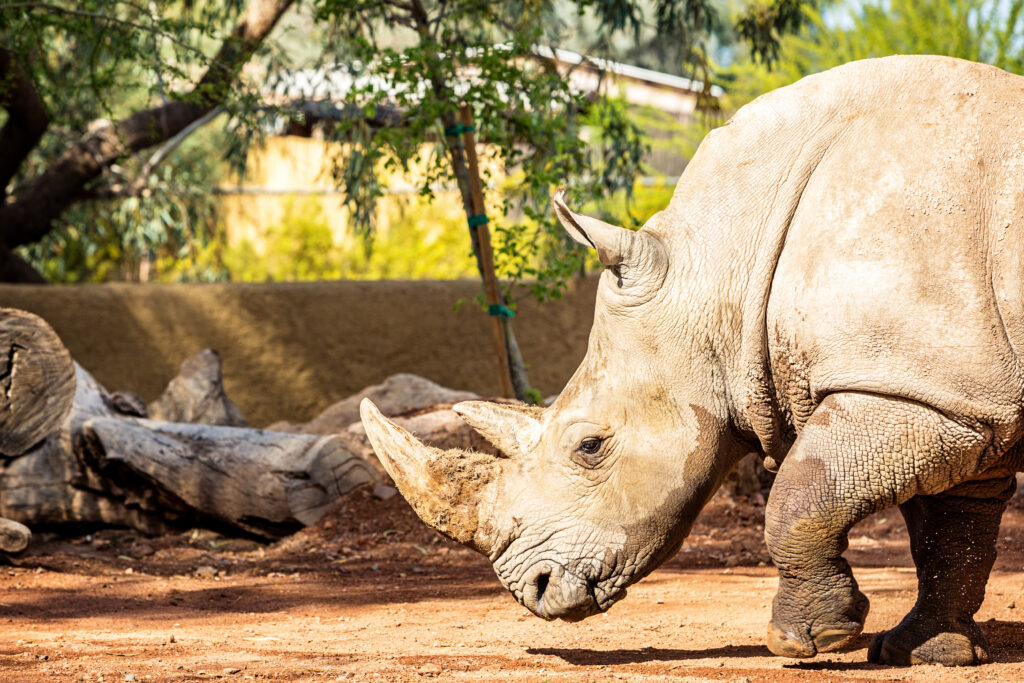 Phoenix Zoo – The Phoenix Zoo is more than just a place to see animals. It's a place where you can connect with nature, learn about different species and their habitats, and explore the beauty of the outdoors. With over 3,000 animals from all over the world, there's a lot to see including animal encounters, cafes, shops, and gardens. So come explore the Phoenix Zoo with your Phoenix/Tucson Pogo Pass – it's an adventure you won't want to miss!
Athletic Events
University of Arizona Athletics – They offer an incredible variety of athletics programs for their students, ranging from basketball and football to track and field. Their athletics programs are some of the best in the country, and the student-athletes are some of the most dedicated and passionate people.
The Tucson Roadrunners are Southern Arizona's premier professional hockey team. When you go to a Roadrunners game, you can expect to have a great time. The atmosphere is electric and the fans are passionate about their team.
Phoenix Mercury – The Phoenix Mercury is a professional women's basketball team and is a member of the Western Conference in the Women's National Basketball Association (WNBA). The team was founded in 1997 as one of the league's original eight teams.
Arizona Rattlers – Whether you're a die-hard football fan or just getting into the sport, the Arizona Rattlers are a professional team definitely worth checking out! They play an exciting brand of football that is sure to get you hooked, and they have a talented roster of players that are always looking to win.
Looking for something fun and unique to help you keep track of the days? Check out our selection of yearly travel calendars! Amazing scenic views, ocean photos, international landscapes, and even National Parks to choose from. No matter what your taste, there is the perfect scenic calendar for you. Hang it in your office, or home, or give one as a gift – they make perfect stocking stuffers!

Adventure Parks, Arcades, and More…
Uptown Jungle – Uptown Jungle Fun Park has all sorts of exciting activities that will keep you entertained for hours. They have a trampoline park that is perfect for bouncing around and getting some exercise. There are also climbing walls and spider towers for those who want a little more of a challenge. And their obstacle course is perfect for testing your agility and balance.
Golf N Stuff – Looking for a fun-filled day the whole family can enjoy? Look no further than Golf N' Stuff! They've got something for everyone, with miniature golf, laser tag, go-karts, bumper boats, and an arcade. And don't forget the bumper boats! Whatever you're in the mood for, Golf N' Stuff has it.
Paradox Escape Room – Looking for a new and exciting adventure? Test your problem-solving skills at the Paradox Escape Room! Their puzzles and challenges will keep you entertained for hours. Gather your friends and see who can escape the room first!
810 Billards – 810 Billards offers a selection of bowling and billiards games, as well as a full menu of food and drinks. Whether you're looking to relax and unwind or get competitive, they have it.
Gravity Extreme Zone – The ultimate adventure trampoline park that will have you feeling like you're floating on air. From high-octane activities like dodgeball and basketball to food and drinks, to hosting parties, there's something for everyone to enjoy.
USA Skateland – Welcome to USA Skateland, the best destination for roller skating fun in town! Their cafe is the perfect place to take a break and refuel after a few laps around the rink. You can also challenge your friends to a game in the arcade, and win amazing prizes!
State Park Adventure Books
State Park Adventure Books are part planner and part journal. Plan your trip and then write about it for a keepsake. All the State Parks in each book are alphabetized to make it easier to locate the park you want. Each state is unique with gorgeous photos and every state park listed out. Ready to explore?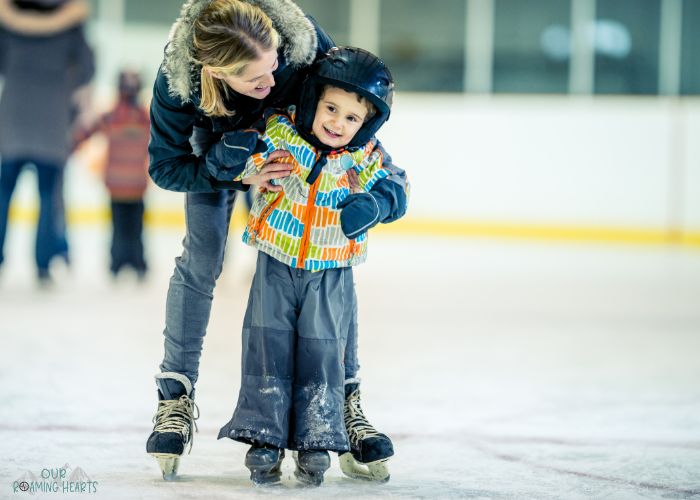 AZ Ice – AZ Ice offers ice skating and skate lessons for all ages and abilities, plus hockey programs for those looking to get a little more competitive.
Pangaea Land of the Dinosaurs – Their lifelike animatronic dinosaurs are sure to amaze, while their recreations of prehistoric habitats provide a fascinating glimpse into the past. Plus, the family-friendly activities and educational exploration opportunities are the perfect way to spend a day. And when you need a break, their dining options will keep you fueled up for more adventures!
Enchanted Island – The historic Encanto carousel is perfect for a leisurely ride or two, and the water activities are perfect for cooling off on a hot day. And don't forget the arcade games for some prizes.
VIP Airsoft – VIP Airsoft is the perfect place for anyone looking to experience the thrill of airsoft. Their indoor close combat airsoft field is perfect for those who want to get up close and personal with the action. They have a wide variety of airsoft guns and accessories available for rent, so you can gear up and get into the action right away.
Phoenix Rock Gym – Whether you're a beginner or an experienced climber, the Phoenix Rock Gym has the perfect climbing routes for you. With 30-foot high walls and 150 different routes to choose from, they've got something for everyone.
FatCats Mesa – Looking for a fun night out with family or friends? FatCats Mesa has all your favorite games, from bowling and glow golf to movies and arcade games.
FatCats Gilbert – Looking for a fun night out with family or friends? FatCats Gilbert has all your favorite games, from bowling and glow golf to movies and arcade games.
If you're looking for a fun and affordable way to explore all that Phoenix and Tucson have to offer, the Phoenix/Tucson pogo pass is perfect for you! Have you used your pogo pass yet? We'd love to hear about your experiences with your Phoenix/Tucson Pogo Pass in the comments below.