This post may contain affiliate or referral links. Read more about this in our disclosure policy.
Wanting to visit Tulsa, Oklahoma? You may be wondering what there is to do in Tulsa. While there isn't a ton of free things to do in Tulsa, you can still find plenty of things to do. Tulsa is home to lots of fun! From the free parks to the free days at the museum, let's get started on the free things to do in Tulsa. If you are driving to Tulsa be sure to check out our free things to do in every state and catch some more attractions on the way.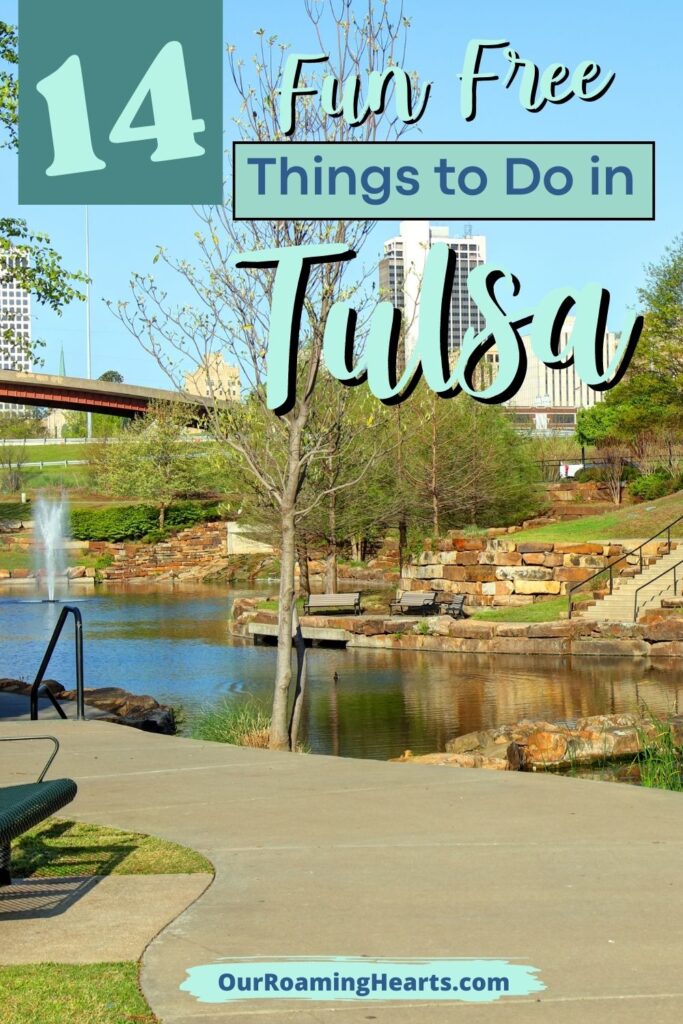 Travel Tips
With rentals available all over the world, you're sure to find the perfect place to stay. Airbnb has something for everyone. Plus, with prices that are often much cheaper than traditional hotels, you'll be able to stretch your vacation budget even further.
If you can not find an Airbnb that fits your needs a second option is VRBO. Find an amazing vacation home for your family.
Make sure to check out our travel deals page for any deals or sales on your next trip no matter where it is!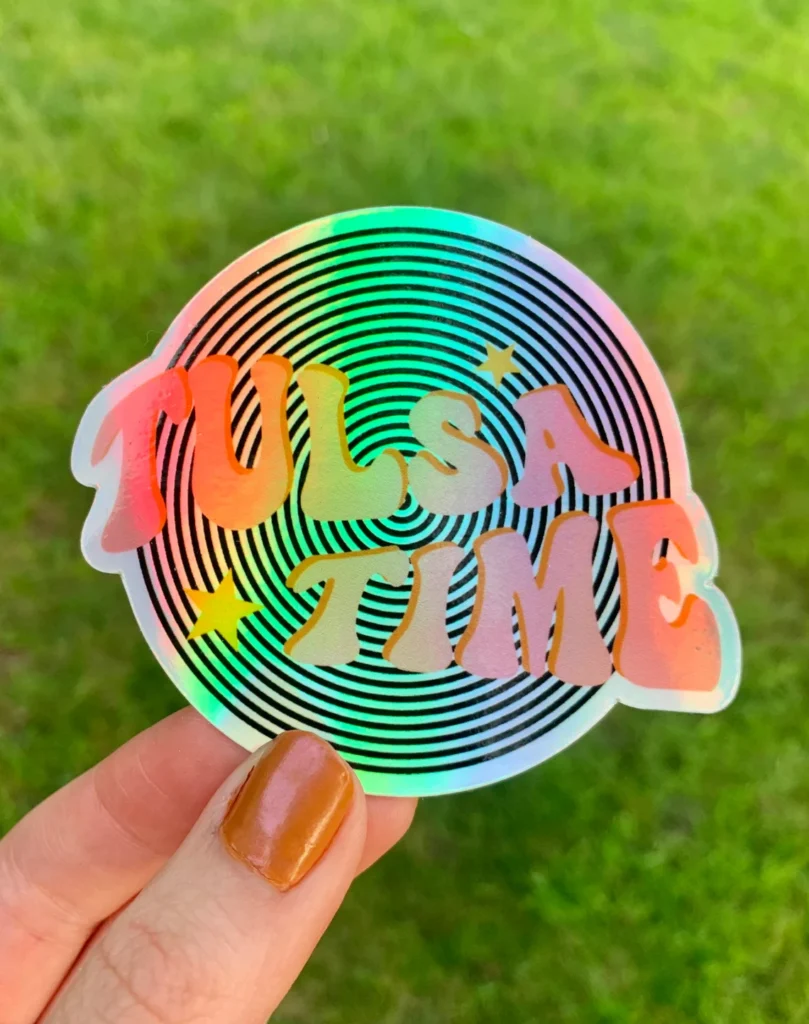 I love to collect decals from places we have seen or traveled through. Pick up this Tulsa Holographic Sticker for a momento for your visit.
Free Things to do in Tulsa, Oklahoma
While traveling be sure you bring change so you can take advantage of any pressed penny machines you come across. These make great souvenirs.
Biking the Bike Trails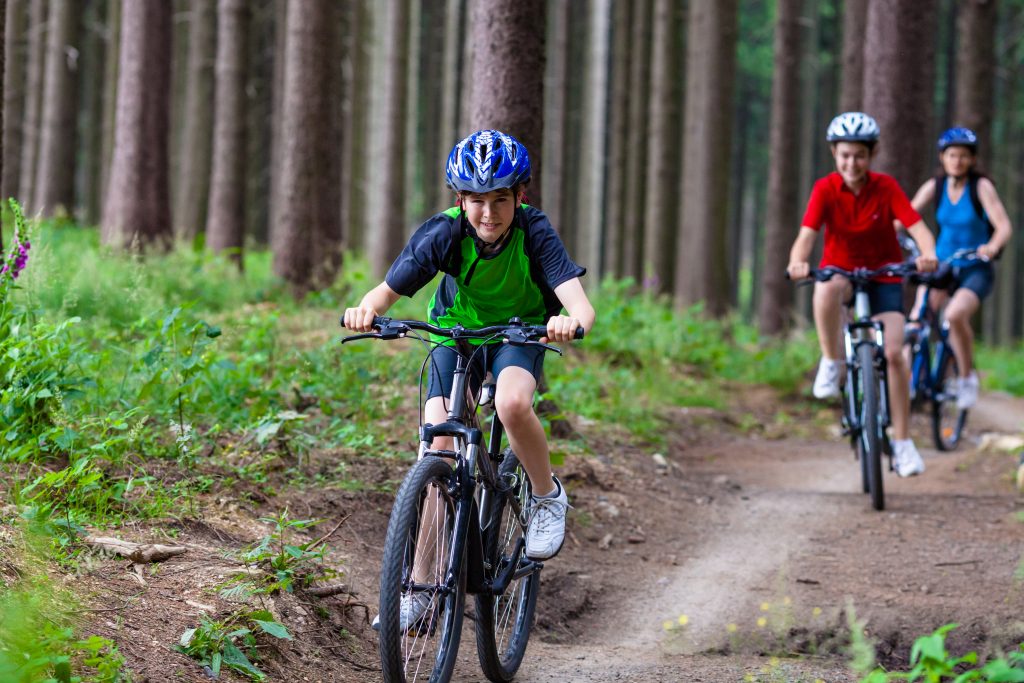 Oklahoma is very popular for bike rides. Biking along the bike trails in Oklahoma and around Tulsa can be a nice evening activity! Here is where you can find all the bike trails in Oklahoma. Choose a path that you feel best meets your needs and head out on the adventure of a lifetime. Going for a ride on a bike trail is therapeutic, relaxing, and a great way to spend quality time with loved ones during your vacation. You can bring your bike or possibly rent one to use during your stay.
Hunter Park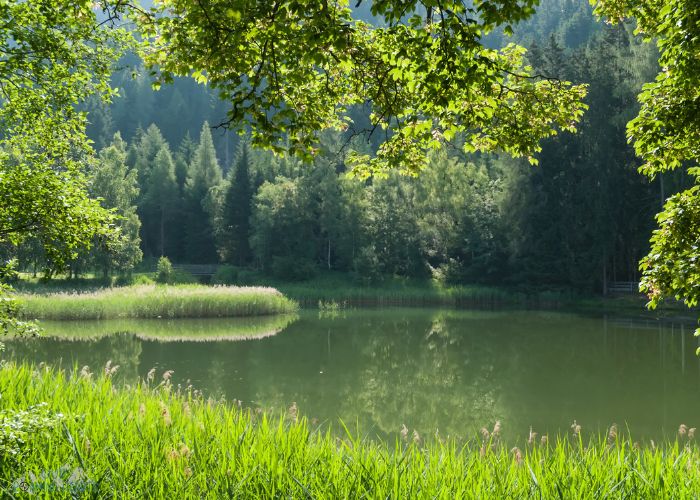 When in Tulsa, head over to Hunter Park. Here you can have fun checking out the small pond. It's also a great place to walk your dog and enjoy the beautiful scenery. Trails are available for those interested in walking around or bicycling. You can get some exercise, enjoy the nice weather, and take in all the stunning scenery surrounding the area. There are numerous play areas on the premises that will certainly keep children entertained. Both adults and children rave over Hunter Park and all that it has to offer.
Oxley Nature Center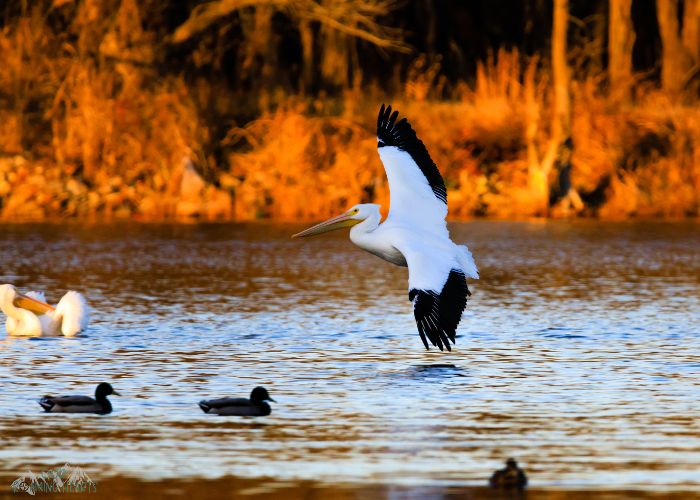 If you love being one with nature, you're going to love Oxley Nature Center. You can get hands-on with the wildlife and the natural beauty that surrounds Oklahoma. The Oxley Nature Center consists of 800 acres of land full of beautiful sights for you to see. During your visit, stop by the gift shop to grab a few souvenirs and get directions to help you navigate the area with ease. There is a large playground for children to have fun and a picnic area where you can stop to have lunch with loved ones. Consider going on a hike throughout some of the trails to see what you can find and enjoy the beautiful weather simultaneously.
Related: Beginners Guide to Hiking for Full-Time (and Part Time) Travelers
Center of the Universe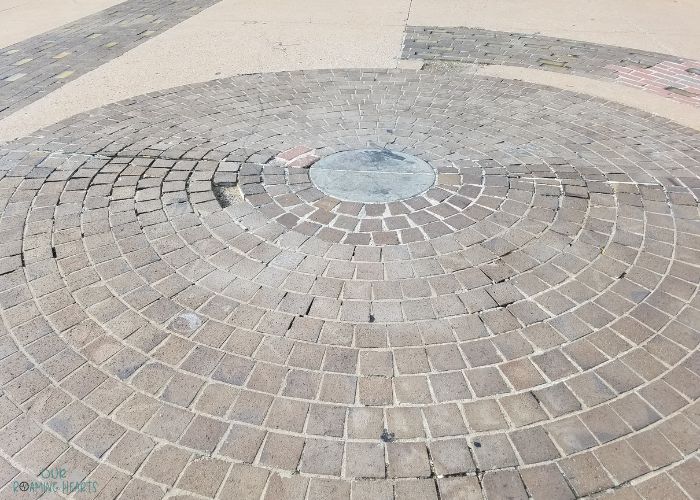 Visit the center of the universe in Tulsa, Oklahoma! This landmark is a point of interest for tourists and locals alike. It is said that if you stand in the center of the circle, you can hear your own echo. The center of the universe is a unique and fascinating place that is definitely worth a visit!
Oklahoma State Capital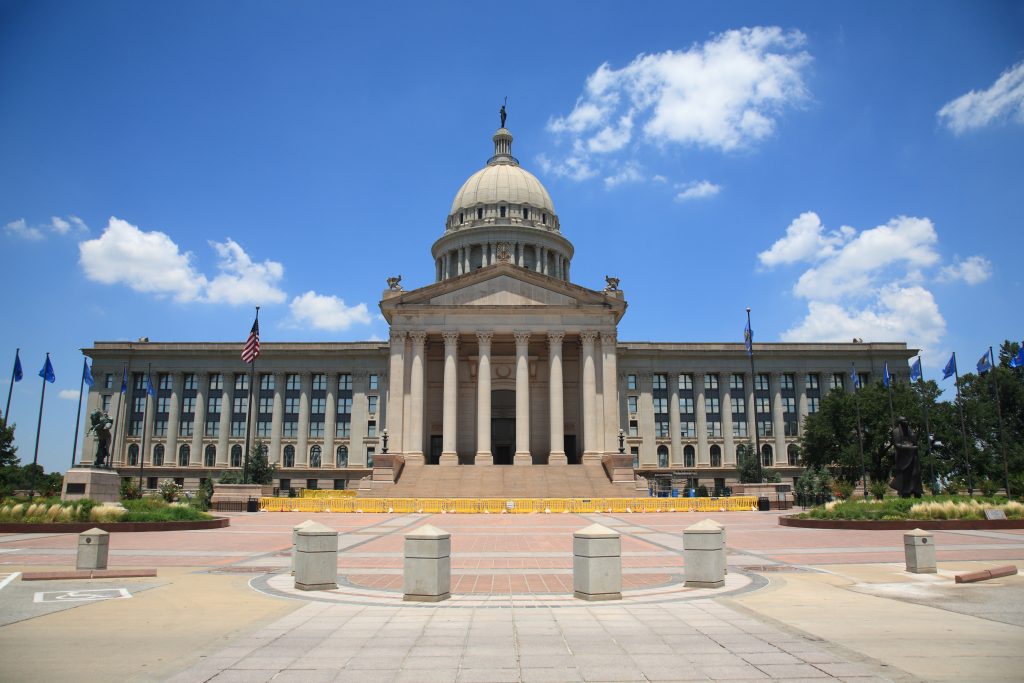 Seeing the state capitol of Oklahoma is a win-win. A little bit of history and a lot of beauty are wrapped up in one place. Visiting the Oklahoma State Capitol is always a good idea. Provide your children with an educational experience during your vacation. Be sure to bring a camera to take photos of the beautiful interior design. The Capitol is home to some of the most stunning statues and paintings worth seeing in person.
Related: 32 Best Places for Free Camping in the Southeast USA
Philbrook Museum of Art
*Budget tip: Philbrook Museum of Art is free on the second Saturday of every month.*
Art is always welcome in our family! Make sure you take the time to check out Philbrook Museum of art when it's free. If you visit while there is no charge to gain access to the museum, you can enjoy a fun learning experience with the children. Check out some of the exhibits, take photos of the artwork, and learn more about the artists who've created some of these stunning masterpieces that you will get to see right in front of you.
Keystone Ancient Forest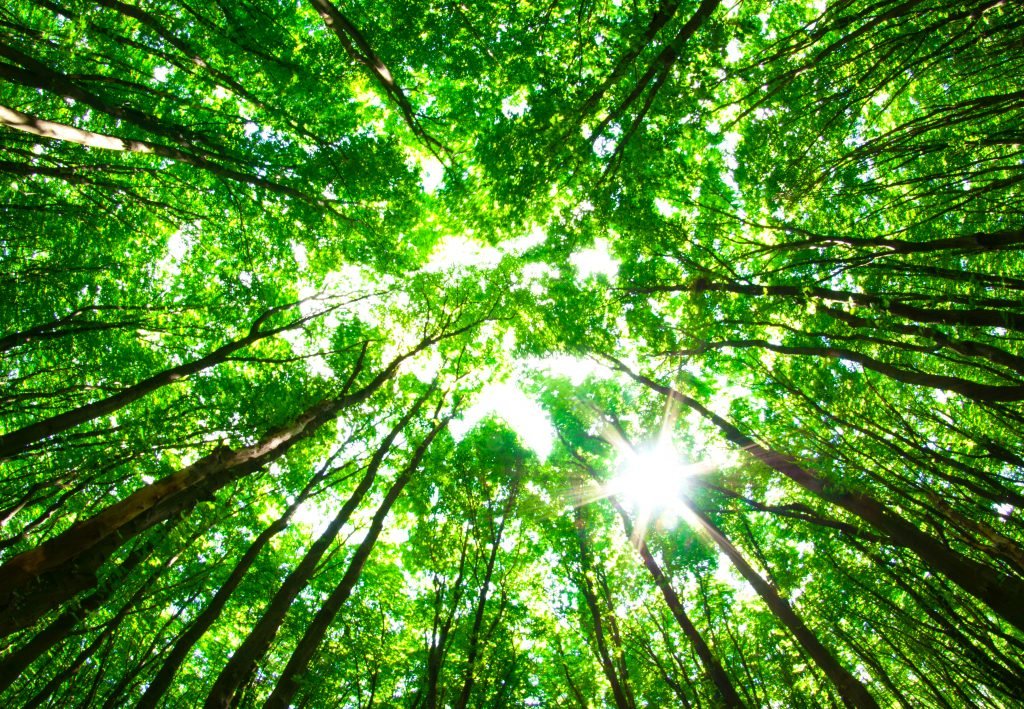 Getting up close and personal with an ancient forest can happen when you're in Tulsa. Keystone Ancient Forest Preserve is a fantastic piece of land worth checking out. The forest is very well-maintained by caring volunteers who take the time to handle various maintenance tasks. You can walk along several of the different trails throughout the forest to get some exercise and explore. You'll come across different trees, plants, and other fantastic sights that will leave you in awe at nature's beauty. There is a children's trial available that is perfect for families traveling together.
Related: What Should be in Your Hiking Pack
The Golden Driller
The Golden Driller is a Tulsa, Oklahoma landmark that has been a point of interest for tourists and locals alike since its erection in 1953. Standing over 76 feet tall and weighing in at over 46,000 pounds, this statuesque driller is a sight to behold. In addition to being a unique piece of Americana, the Golden Driller is also a great photo op for visitors to Tulsa.
Pick up this Die Cut Tulsa Skyline sticker to add to your souvenirs!
Woodward Park
Spending some time at the park is always fun! There are gardens and observatories to enjoy at Woodward Park in Tulsa. Walk through the 45-acre park to have an unforgettable experience that you and your family will thoroughly enjoy. Thousands of beautiful flowers throughout the park will capture your attention with their bright colors and unique beauty. Besides beautiful flowers, you may also notice some of the amazing landscapes throughout the park. If you like exploring the outdoors, a visit to Woodward Park is a must.
The Blue Dome District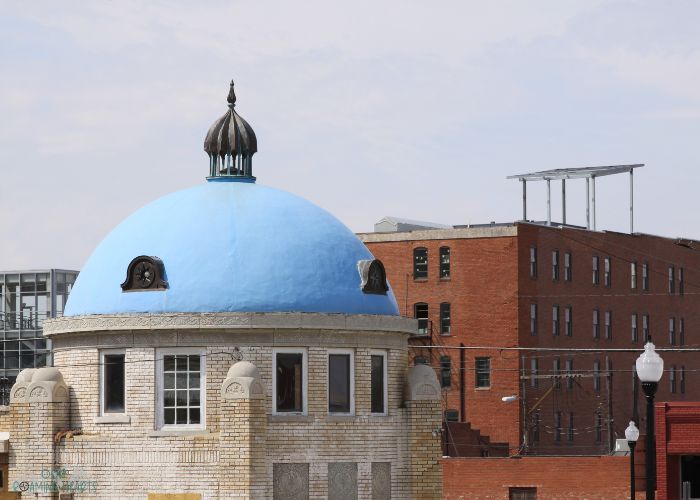 If you're looking for a unique and beautiful place to visit in Tulsa, Oklahoma, be sure to check out the Blue Dome District. This vibrant and historic district is full of great shops, restaurants, and bars, as well as interesting architecture and a lively atmosphere. There's something for everyone in the Blue Dome District, so come on down and explore this wonderful Tulsa neighborhood!
Route 66 Historical Village
Step back in time as you explore the Route 66 Historical Village in Tulsa, Oklahoma. This charming open-air museum features a collection of buildings and artifacts that date back to the early days of America's most iconic highway.
As you stroll down Main Street, you'll feel like you've been transported to another era. The vintage gas station and garage are especially evocative, conjuring up images of a bygone era of road trips and cross-country adventures.
But the Route 66 Historical Village is more than just a collection of old buildings. It's also a living testament to the history of one of America's most iconic highways. The village hosts a variety of events throughout the year, including car shows, musical performances,
Related: 30 Must Stop at Route 66 Attractions
River Parks
When you want to find something fun and exciting to do in Tulsa, check out River Parks. It is home to multiple playgrounds that provide endless entertainment for both children and adults. Along with the playgrounds, you will have access to various hiking and biking trails, golf courses, and other convenient amenities that will certainly come in handy when you want to find free things to do in Tulsa. During your visit, be sure to check out some of the unique sculptures throughout the parks. Don't forget to take pictures for memories!
Buck Atoms Cosmic Curios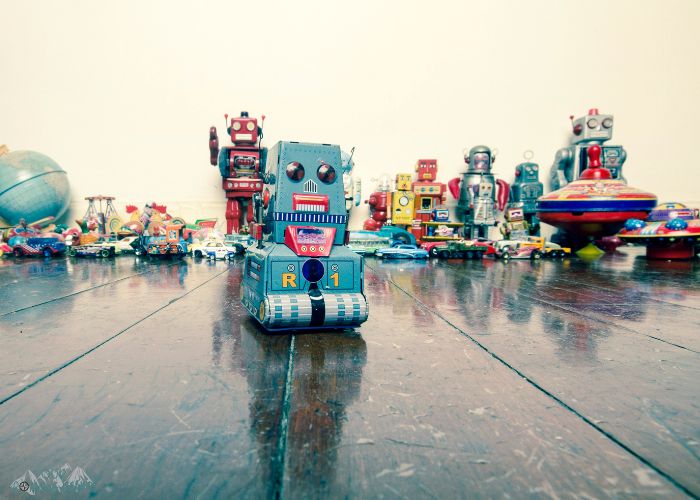 If you're looking for a fun and unique gift, look no further than Buck Atoms Cosmic Curios! This one-of-a-kind shop offers a variety of unusual and interesting items, perfect for anyone who loves the unusual.
From retro artwork to vintage toys, there's something for everyone at Buck Atoms. And if you're looking for a truly unique conversation starter, be sure to check out their selection of cosmic curiosities! These items are sure to fascinate and entertain, and they make great gifts for the person who has everything.
Gathering Place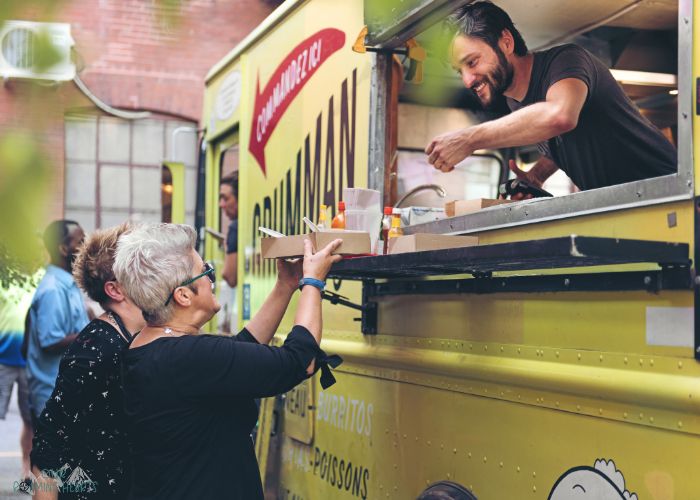 The Gathering Place is one of the most popular spots to visit, and with good reason. It's home to various food trucks, vendors, and amazing architecture that you're going to want to see firsthand. There is a massive playground at the Gathering Place that is perfect for children of all ages. You can expect your children to have a blast while visiting this popular attraction in the Tulsa area. You'll notice a walking path, bicycle path, and bike rentals available to guests who want to take a ride. Canoe rentals are also available for those who'd like to get in the water and explore. Sure, you might spend some money while you're here, but this place is affordable and worth visiting for an unforgettable experience.
I hope you enjoy the free things to do in Tulsa. From wildlife to biking trails, there is always something to do in Tulsa. If you would like to have an unforgettable time with loved ones without spending a fortune during your visit, check out some of these fantastic, free places that have so much to offer. Where will you start first?