This post may contain affiliate or referral links. Read more about this in our disclosure policy.
Wanting to visit Tulsa, Oklahoma? You may be wondering what there is to do in Tulsa. While there isn't a ton of free stuff to do, you can still find plenty of things to do. Tulsa is home to lots of fun! From the free parks to the free days at the museum, let's get started on the free things to do in Tulsa.
Free Things to do in Tulsa, Oklahoma
Biking the Bike Trails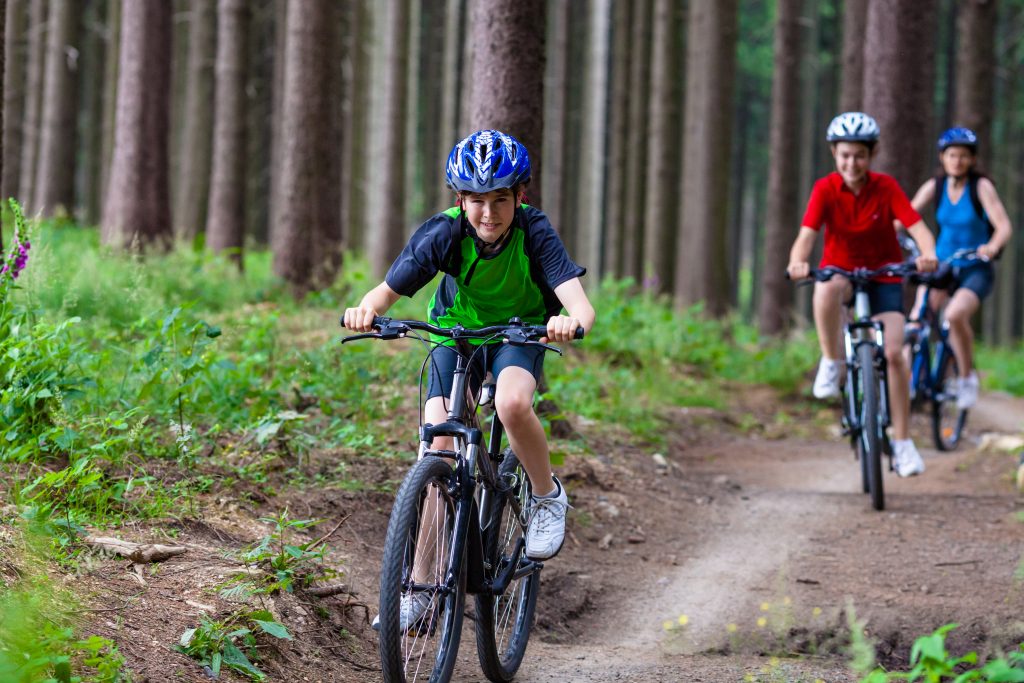 Oklahoma is very popular for bike rides. Biking along the bike trails in Oklahoma and around Tulsa can be a nice evening activity! Here is where you can find all the bike trails in Oklahoma. Choose a path that you feel best meets your needs and head out on the adventure of a lifetime. Going for a ride on a bike trail is therapeutic, relaxing, and a great way to spend quality time with loved ones during your vacation. You can bring your bike or possibly rent one to use during your stay.
Oxley Nature Center
If you love being one with nature, you're going to love Oxley Nature Center. You can get hands-on with the wildlife and the natural beauty that surrounds Oklahoma. The Oxley Nature Center consists of 800-acres of land full of beautiful sights for you to see. During your visit, stop by the gift shop to grab a few souvenirs and get directions to help you navigate the area with ease. There is a large playground for children to have fun and a picnic area where you can stop to have lunch with loved ones. Consider going on a hike throughout some of the trails to see what you can find and enjoy the beautiful weather simultaneously.
Related: Beginners Guide to Hiking for Full-Time (and Part Time) Travelers
Hunter Park
When in Tulsa, head over to Hunter Park. Here you can have fun checking out the small pond. It's also a great place to walk your dog and enjoy the beautiful scenery. Trails are available for those interested in walking around or bicycling. You can get some exercise, enjoy the nice weather, and take in all the stunning scenery surrounding the area. There are numerous play areas on the premises that will certainly keep children entertained. Both adults and children rave over Hunter Park and all that it has to offer.
Oklahoma State Capitol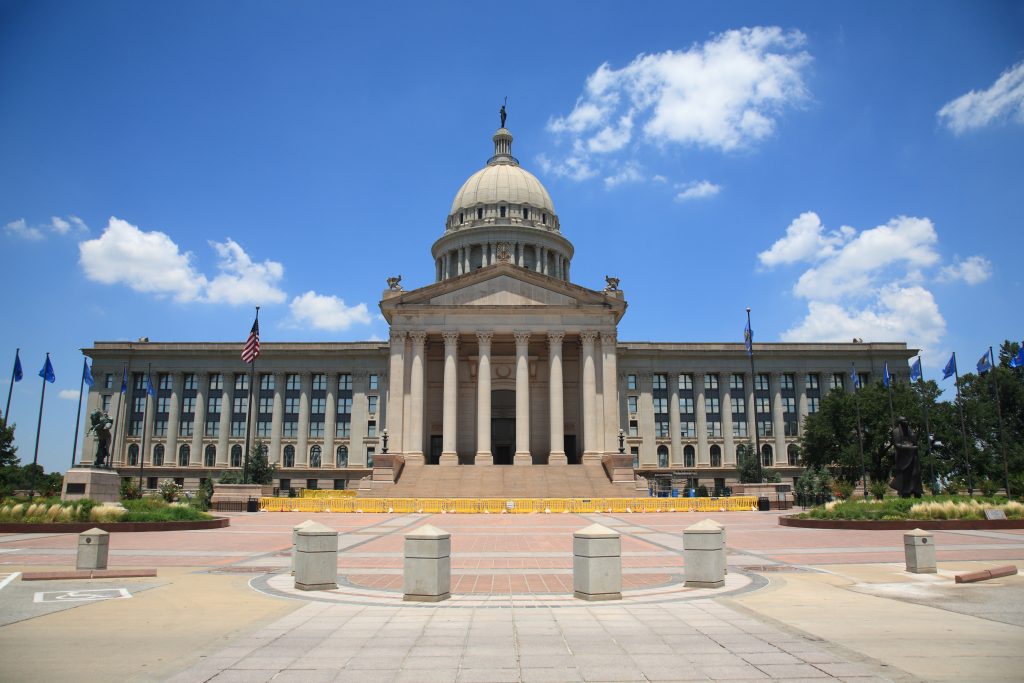 Seeing the state capitol of Oklahoma is a win-win. A little bit of history and a lot of beauty wrapped up in one place. Visiting the Oklahoma State Capitol is always a good idea. Provide your children with an educational experience during your vacation. Be sure to bring a camera to take photos of the beautiful interior design. The Capitol is home to some of the most stunning statues and paintings worth seeing in person.
Philbrook Museum of Art
*Budget tip: Philbrook Museum of Art is free on the second Saturday of every month.* Art is always welcome in our family! Make sure you take the time to check out this museum of art when it's free. If you visit while there is no charge to gain access to the museum, you can enjoy a fun learning experience with the children. Check out some of the exhibits, take photos of the artwork, and learn more about the artists who've created some of these stunning masterpieces that you will get to see right in front of you.
Keystone Ancient Forest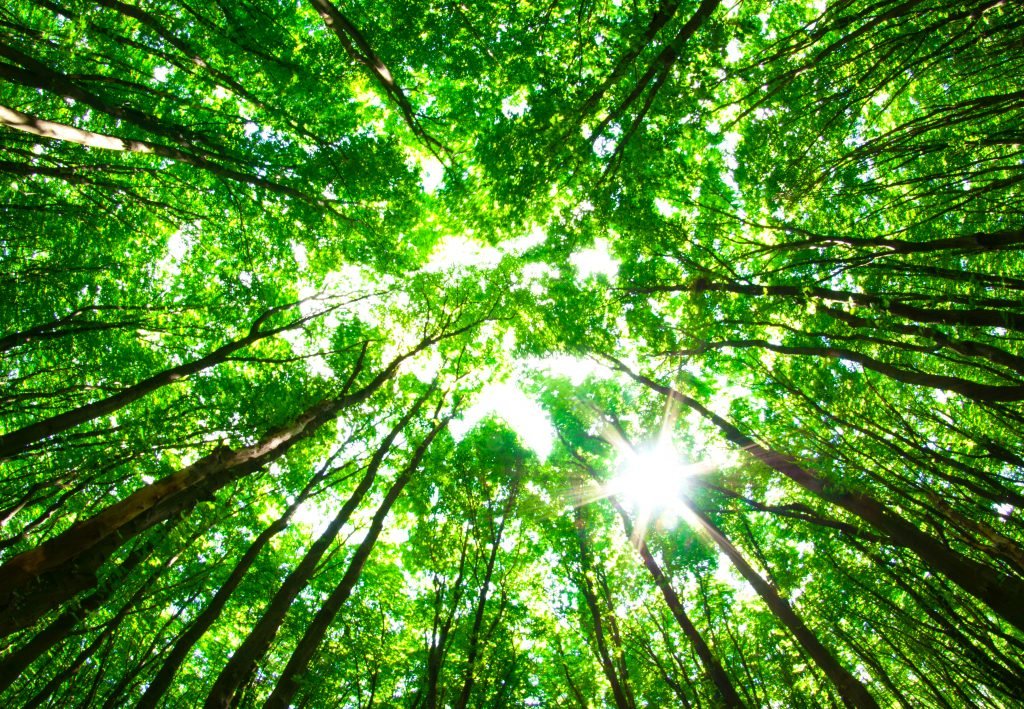 Getting up close and personal with an ancient forest can happen when you're in Tulsa. Keystone Ancient Forest Preserve is a fantastic piece of land worth checking out. The forest is very well-maintained by caring volunteers who take the time to handle various maintenance tasks. You can walk along several of the different trails throughout the forest to get some exercise and explore. You'll come across different trees, plants, and other fantastic sights that will leave you in awe at nature's beauty. There is a children's trial available that is perfect for families traveling together.
Related: What Should be in Your Hiking Pack
Woodward Park
Spending some time at the park is always fun! There are gardens and observatories to enjoy at Woodward Park in Tulsa. Walkthrough the 45-acre park to have an unforgettable experience that you and your family will thoroughly enjoy. Thousands of beautiful flowers throughout the park will capture your attention with their bright colors and unique beauty. Besides beautiful flowers, you may also notice some of the amazing landscape throughout the park. If you like exploring the outdoors, a visit to Woodward Park is a must.
River Parks
When you want to find something fun and exciting to do in Tulsa, check out River Parks. It is home to multiple playgrounds that provide endless entertainment for both children and adults. Along with the playgrounds, you will have access to various hiking and biking trails, golf courses, and other convenient amenities that will certainly come in handy when you want to have fun for free. During your visit, be sure to check out some of the unique sculptures throughout the parks. Don't forget to take pictures for memories!
Gathering Place
The Gathering Place is one of the most popular spots to visit, and with good reason. It's home to various food trucks, vendors, and amazing architecture that you're going to want to see firsthand. There is a massive playground at the Gathering Place that is perfect for children of all ages. You can expect your children to have a blast while visiting this popular attraction in the Tulsa area. You'll notice a walking path, bicycle path, and bike rentals available to guests who want to take a ride. Canoe rentals are also available for those who'd like to get in the water and explore. Sure, you might spend some money while you're here, but this place is affordable and worth visiting for an unforgettable experience.
I hope you enjoy the free things to do in Tulsa. From wildlife to biking trails, there is always something to do in Tulsa. If you would like to have an unforgettable time with loved ones without spending a fortune during your visit, check out some of these fantastic, free places that have so much to offer. Where will you start first?