This post may contain affiliate or referral links. Read more about this in our disclosure policy.
If you're traveling Route 66, be sure to check out some of the amazing route 66 attractions in New Mexico! From historic sites and museums to parks and wildlife areas, there's something for everyone. So don't miss out – explore all that New Mexico has to offer!
What cities in New Mexico does Route 66 go through?
Route 66 is one of the most iconic roadways in the United States, and it runs through a number of cities in New Mexico. The route starts in Albuquerque and continues through Santa Fe, Gallup, and Grants. Route 66 then turns southeast and goes through Tucumcari before crossing into Texas. Along the way, visitors can enjoy stunning desert scenery, traditional Adobe architecture, and a taste of the American Southwest. In Albuquerque, Santa Fe, and Tucumcari, there are also a number of museums and attractions dedicated to the history of Route 66. As a result, these cities offer a unique glimpse into America's past.
How long does it take to drive the entire Route 66?
Route 66 spans a total of 2,448 miles, stretching from Chicago to Los Angeles. However, the actual length of the journey depends on which route you take. The most direct route follows Interstate 55 for much of the way, while other sections wind through smaller roads and towns. The average driver can expect to cover about 300 miles per day, meaning that the trip would take just over eight days to complete. However, most people choose to take their time and enjoy the many sights and attractions along the way, so the journey often takes two weeks or longer. Regardless of how long it takes, driving Route 66 is an unforgettable experience.
Related: 27 Top Things to do in Chicago Illinois
Why is Route 66 so famous?
Also known as the Mother Road, it was one of the first highways to span the country from coast to coast. Today, Route 66 is no longer an active highway, but it remains an important part of American history. Every year, tourists from all over the world come to experience a piece of the iconic road.
Route 66 Attractions in New Mexico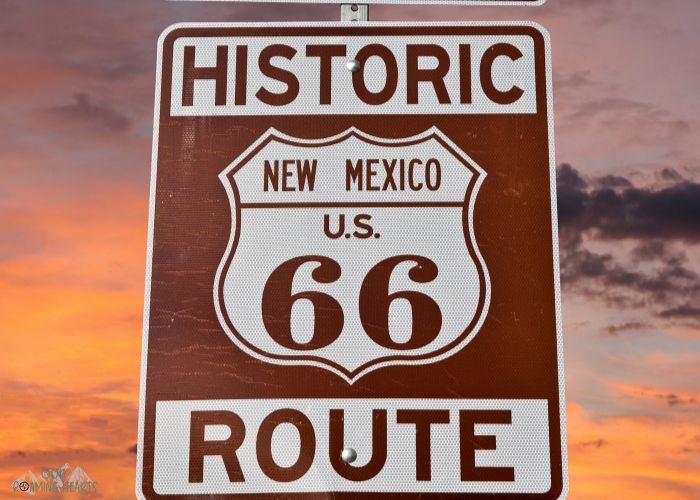 Route 66 Auto Museum in Santa Rosa
With a wide variety of exhibits and programs, this museum is dedicated to showcasing classic and vintage cars, and it's a great place to learn about the history of automobiles.
Teepee Curios in Tucumcari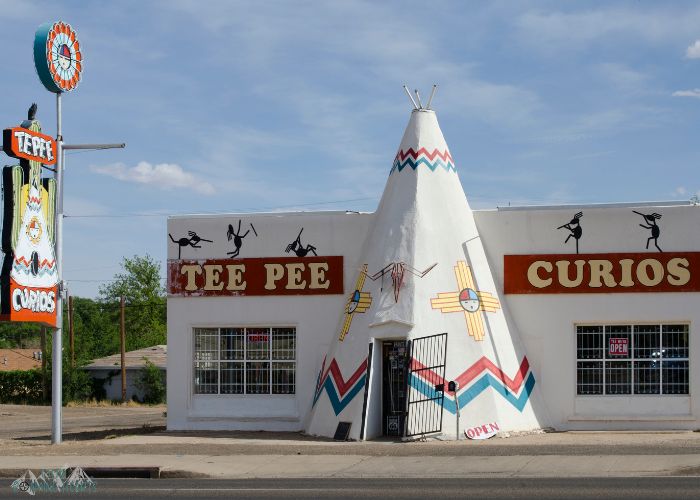 Stop by Teepee Curios in Tucumcari, New Mexico! This unique charming gift shop offers a variety of items from the 1940s, all of which are perfect for remembering your trip to this iconic road.
Related: 30 Must Stop at Route 66 Attractions
Absolutely Neon in Albuquerque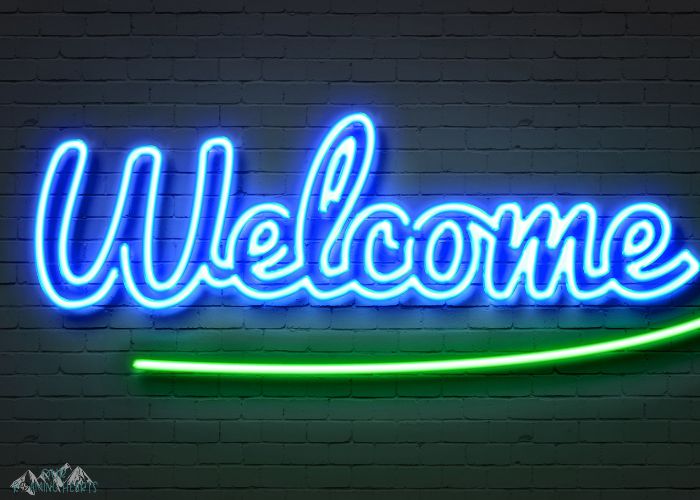 Absolutely Neon has been in business for over 30 years and has been creating custom neon art, and it definitely shows in their one-of-a-kind signs. Whether you're looking for a colorful new addition to your home or a unique gift for a friend, you'll find it here.
Russells Truck and Travel Center in Glenrio
This one-of-a-kind truck stop has everything you could possibly need – and then some! For starters, Russells is home to a complete grocery store. So whether you need to stock up on snacks for the road or you're looking for a hearty meal to fuel your travels, you'll find everything you need here. Speaking of food, be sure to check out the authentic Route 66 Diner at Russells. This classic eatery is the perfect place to enjoy a delicious meal – and it's all served up with a side of American history.
Related: Where to Find Pressed Penny Machines Across the U.S.
Route 66 Mural in Tucumcari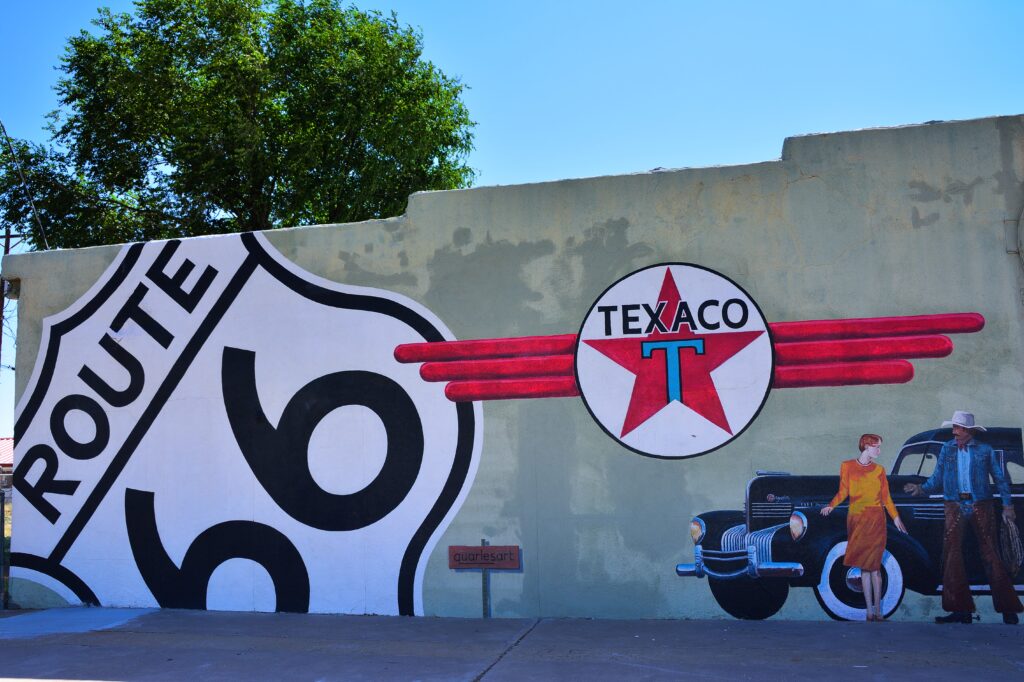 66 Diner in Albuquerque
This unique diner features a vintage jukebox and soda fountain – perfect for a nostalgia-filled meal. And of course, no trip to Albuquerque is complete without enjoying some of the city's famous Southwestern cuisine. So come on down to 66 Diner for a truly one-of-a-kind dining experience!
Blue Swallow Motel in Tucumcari
Blue Swallow Motel has been in operation since 1939. The motel is one of the few remaining lodgings that remains true to its original configuration. It's more than just a place to stay overnight; it is a piece of living history. The motel was established at a time when Route 66 was the major east-west highway in the United States, and it played an important role in accommodating travelers during road travel.
If you're looking for a fun road trip to take this summer, consider driving down Route 66. There are plenty of attractions in New Mexico that will keep you entertained along the way. From historic sites to quirky museums, there's something for everyone on this iconic highway. So pack your bags and get ready for some adventure!