This post may contain affiliate or referral links. Read more about this in our disclosure policy.
There's a lot to love about Nashville, and thankfully, many of the city's best attractions are free! Whether you're looking to explore music history, enjoy the great outdoors, or just take in some culture, these 45 activities will help keep your budget in check. So what are you waiting for? Start planning your trip today!
We loved our visit to Nashville, Tennessee and we did a lot in the months we were there but to save the budget we also took advantage of the free things to do in Nashville TN. We love finding free things to do in every state.
What are some free activities in Nashville?
Nashville has plenty of free and fun activities, such as visiting one of the many parks and trails, exploring the downtown skyline, enjoying a live music performance, or attending festivals and events.
Where can I find free outdoor attractions in Nashville?
Nashville is home to a wide range of outdoor attractions such as Centennial Park, Shelby Park, Warner Parks & more. Additionally, there are miles of hiking trails available at Bicentennial Capitol Mall State Park and Stones River National Battlefield.
Related: What to do in Nashville TN – Over 80 Fun Ideas!
What types of events are held in Nashville that don't cost money?
In addition to its numerous outdoor attractions, Nashville hosts a variety of music-focused festivals and events throughout the year which are often free or very low-cost including Music City Hot Chicken Festival, CMA Fest, Live on the Green Festival & more.
With rentals available all over the world, you're sure to find the perfect place to stay. Airbnb has something for everyone. Plus, with prices that are often much cheaper than traditional hotels, you'll be able to stretch your vacation budget even further.
If you can not find an Airbnb that fits your needs a second option is VRBO. Find an amazing vacation home for your family.
Get Away Today Vacation Packages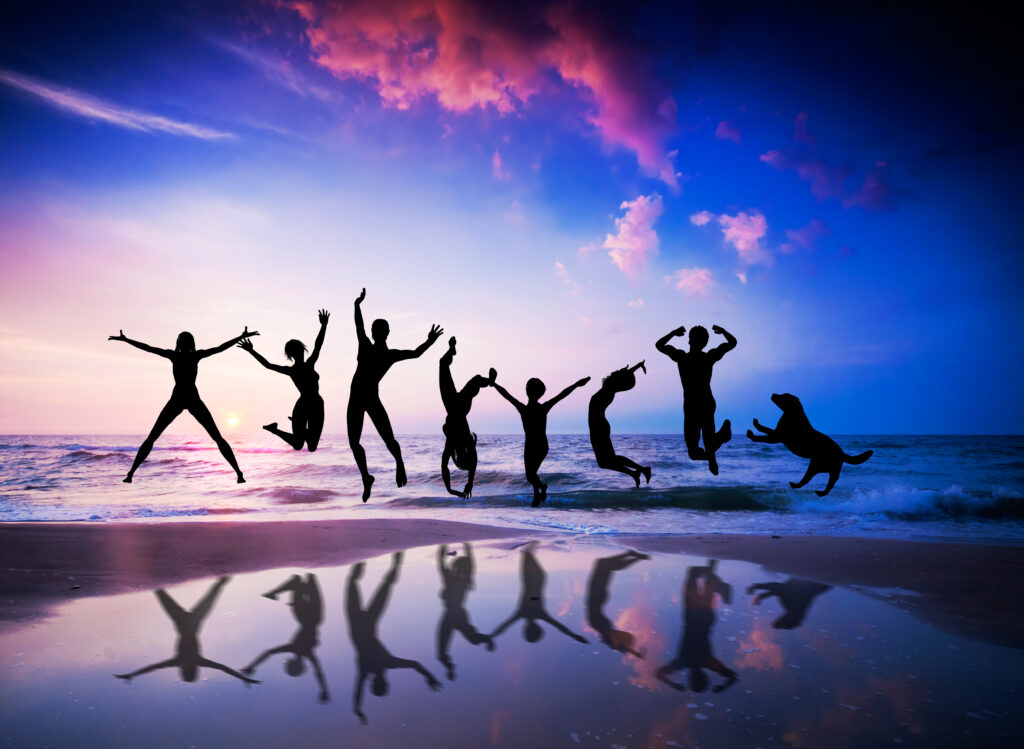 Want to book your entire vacation as a package? Give Get Away Today a try. They have specials and promos going on all the time.
Also, make sure to check out our travel deals page for any deals or sales on your next trip no matter where it is!
While visiting make sure to check out our list of Top 21 Things To Do on Your Nashville Vacation but you if want a discount on paid attractions, make sure to check out the Nashville Sightseeing Pass.
Related: Food Challenges in Nashville
Make sure to check out our travel deals page for any deals or sales on your next trip no matter where it is!
While traveling be sure you bring change so you can take advantage of any pressed penny machines you come across. These make great souvenirs.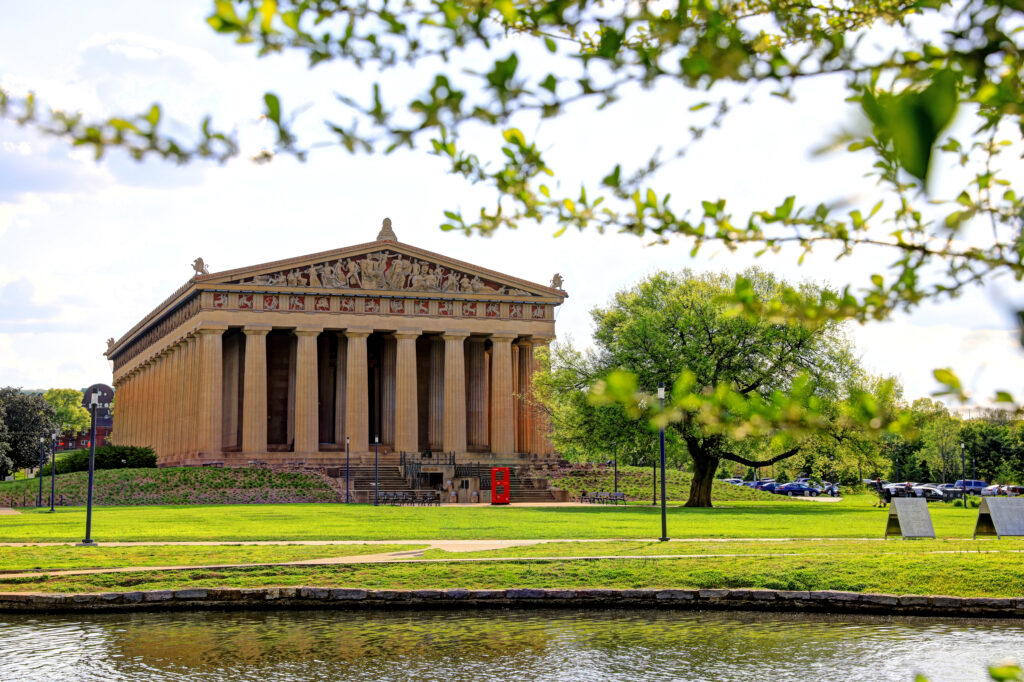 1. Parthenon at Centennial Park – This is a replica of the Parthenon in Athens Greece and is set in Centennial Park. The park is free and a great place for picnics. The Parthenon also holds an Art Museum that requires a fee. The park also does many events.
2. Music at the Bluebird Cafe – Almost every night the famous Bluebird Cafe features local country artists and there is no cover charge.
3. Tennessee Agriculture Museum – A free museum about the history of farming from the 19th and 20th centuries.
4. Symphony Under the Stars – During the summer, the Nashville Symphony offers many free concerts and different areas around the city.
5. Tennessee State Museum – The state museum is free though parking during the week is a bit tricky. They have all sorts of state history including print shop reproduction!
6. Music City Walk of Fame – Located near Honky Tonk Row, there are stars of famous country music singers, from Dolly Parton to Elvis Presley.
Related: Top 21 Things To Do on Your Nashville Vacation
7. Hatch Show Print – One of the oldest working letterpresses in the country. You can stop in and see them in action and see some of the posters they have made.
8. Cooters Place Museum – Dukes of Hazard fan? This museum holds everything Duke of Hazard including props.
9. Honky Tonk Row – This is the row where all the honky-tonks are. So many famous country music stars were discovered here. There are some amazing restaurants and shops here as well.
10. Fort Negley – This is the largest stone forts built inland during the civil war and is set up for self-guided tours.
Related: 25 Can't-Miss Free Things to do in Knoxville TN
11. Warner Park Nature Center – This nature center has everything from a natural history museum to an organic garden.
12. Riverfront Park – Right downtown this park is on the water and many events are hosted here.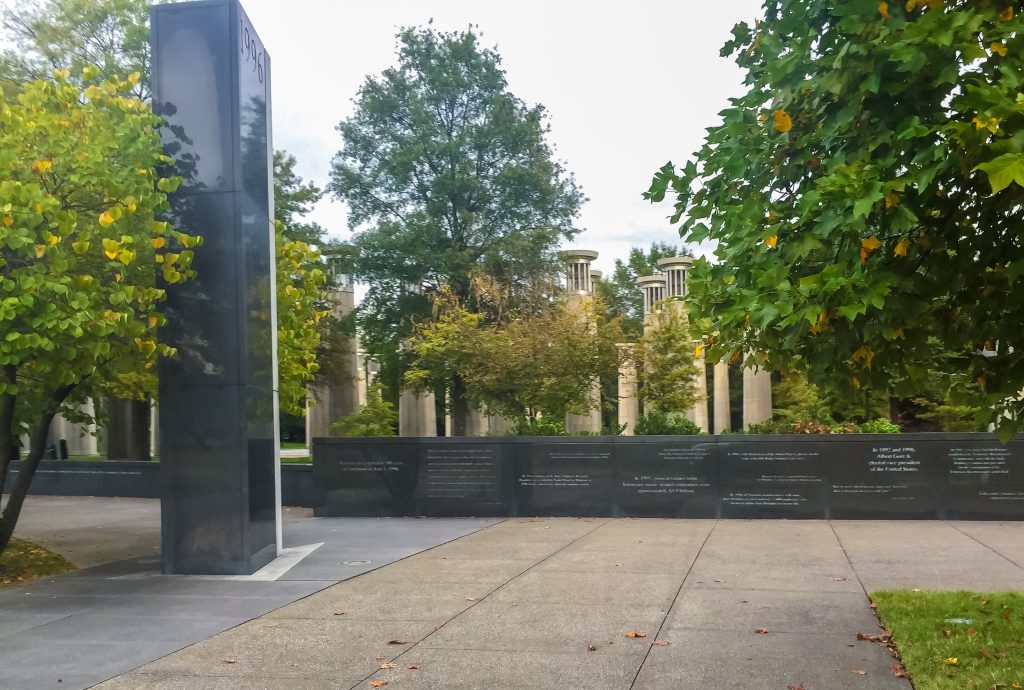 13. Bicentennial Capitol Mall State Park – Learn the history of Tennesee by walking this 19-acre park that includes a 200-foot granite state map and Word War II Memorial.
14. Nashville Flea Market – This is considered to be one of the top 10 in the nation. It is located on the State Fairgrounds on the fourth weekend of every month and you can find just about everything.
15. Hike Radnor Lake – This park is over 1,200 acres to explore and they have all sorts of activities. Also sites as one of Taylor Swift's favorite places to visit!
16. Vanderbilt's Dyer Observatory – On the first Tuesday morning of every month you can try out their solar telescope.
Related: Johnny Cash Museum – Nashville, Tennessee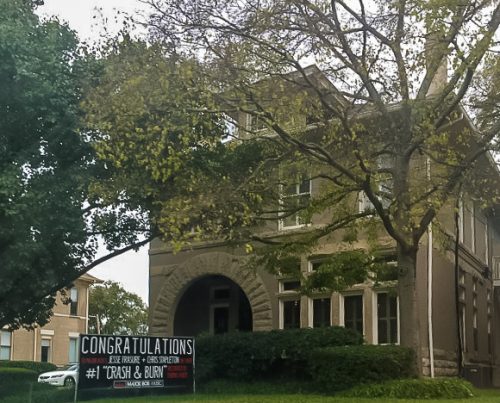 17. Music Row – This is where are the famous record labels in the city are and they are always showing off who recently got a number 1 hit it's a great drive or walk.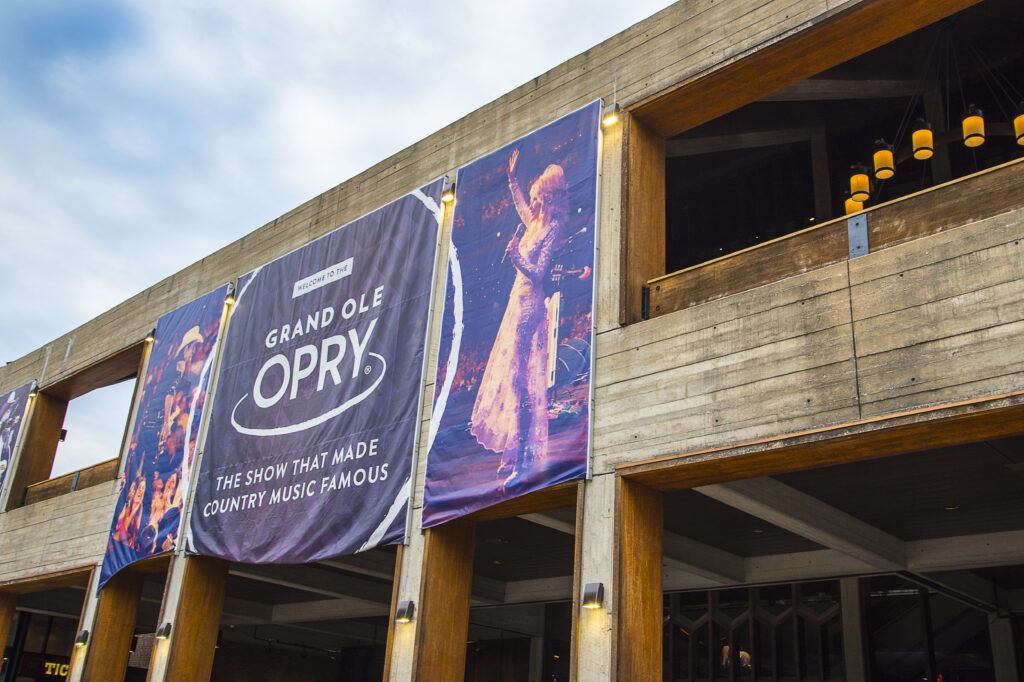 18. Grand Ole Opry Museum – Adjacent to the Grand Ole Opry House this museum has a ton of great memorabilia.
19. Arrington Vineyards – Free to visit and the perfect spot for picnics!
20. Walk Downtown Franklin – Just a short drive from Nashville the picturesque downtown of Franklin, Tennessee. You can watch street performances and even watch fudge being made.
21. Frisk Galleries – They have over 4,000 objects spanning over 3 centuries of art history.
Related: 189 Free Things to do in Tennessee
22. Fort Donelson National Battlefield – Famous for the confederal surrender of the fort by Brigadier General Ulysses S. Grant.
23. Antique Archaeology – Visit and see the treasures that American History's American Pickers find on their TV show.
24. Fort Nashborough – This fort is in Riverside Park and offers self-guided tours.
25. Gaylord Opryland Resort – They have a huge beautiful indoor garden that is free to walk and they decorate it based on the season and holiday.
Related: The Hermitage, Home of Andrew Jackson – Nashville, Tennessee
26. Cannonsburgh Villiage – Just a short drive down to Murfreesboro this historical old village is free to tour and has a ton of great history.
27. Long Hunter State Park – Over 20 miles of hiking trails and includes Sellar's Farm State Archaeological Area.
28. McGavock Confederate Cemetary – Open during daylight hours and a great tribute to the civil war.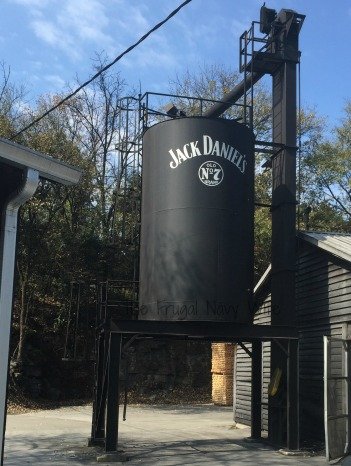 29. Jack Daniel's Distillery – A bit longer of a drive than the others but totally worth it! This tour is free if you don't want to taste the whiskey at the end.
Some are saying the tour is no longer free but the museum and visitor center is. There is plenty to do in Lynchburg Tennessee to make the drive worth it!
30. Nissan Motor Manufacturing Corp. – Free tours are held at 10 a.m. & 1 p.m. on Tues. & Thurs. You do need reservations, get them by emailing [email protected]
Related: The Loveless Café – Nashville, Tennessee
31. Tennessee State Capitol – Guided tour available Monday – Friday.
32. Nashville Farmer's Market – Open 7 days a week but the best time to go is on the weekends. There are tons to see and it's a great spot to people watch.
33. Winstead Hill Park – Civil War historic site with some great memorials.
34 Johnny Cash Grave Site – Just outside Nashville is the Johnny Cash Grave Site and home. Pay your respects to the man in black who many say started country music as we know it.
35. Fannie Mae Dees Park – Popular for its fun kids play area but it's also called dragon park because of all the mosaic dragons popping out of the ground.
Related: 10 Free Things to do in Murfreesboro TN
36. Midnite Jamboree – Tickets are free and you can see this radio show as it's recorded before it goes on the air.
37. Savannah's Candy Kitchen – Located down on Honky Tonk Row on Broadway is this fun candy store, and they hand on free samples!
38. SoBro Neighborhood – This neighborhood is close to downtown and known for its murals and art around the neighborhood.
39. Music City Circuit – This is a free bus that has over 75 different stops on 2 different routes and is a great way to see the city.
40. CMA Music Festival – While the main stages with the big stars cost money there are 7 stages around town that are free and have up and comers!
41. Vanderbilt University's Concerts – The music department hosts many concerts throughout the year.
Related: 21 Can't-Miss Free Things to Do in Memphis TN – (Including Graceland!
42. Belmont University Concerts – Belmont University, also home to the Belmont Mansion, also hosts many concerts throughout the year.
43. The Nashville Library – The kid's section hosts a storytime and puppet show Tuesday – Friday, make sure to check their schedule.
44. NHL Predators Practice – You can watch the NHL Predators during practice and warm-up times for free.
45. Tennessee Titans Training Camp – You can also watch the Tennessee Titans practice during their training camp for free.
Nashville is a city that's constantly buzzing with energy and there's always something new to explore. If you're looking for ideas on how to spend your weekend in Music City, check out our list of free things to do in Nashville. From catching a free concert at the Schermerhorn Symphony Center to exploring the beautiful grounds of Cheekwood Botanical Garden and Museum, there's plenty to keep you busy without breaking the bank. Are there any other free activities in Nashville that we missed? Let us know in the comments below!