This post may contain affiliate or referral links. Read more about this in our disclosure policy.
Making the decision to travel with friends can be a bit of a gamble. Sure, you get to share the experience and have someone to take pictures of you in front of all the famous landmarks, but what if one (or more) of your friends turns out to be…less than desirable? Relax, we've got you covered. Check out our tips for traveling with friends and make sure your trip is as fun as it should be!
Travel Tips
With rentals available all over the world, you're sure to find the perfect place to stay. Airbnb has something for everyone. Plus, with prices that are often much cheaper than traditional hotels, you'll be able to stretch your vacation budget even further.
If you can not find an Airbnb that fits your needs a second option is VRBO. Find an amazing vacation home for your family.
Make sure to check out our travel deals page for any deals or sales on your next trip no matter where it is!
Boondockers Welcome
Boondockers Welcome opens up a world of new camping opportunities. Escape the crowded and noisy campground in favor of a private spot on a beautiful property and a meaningful connection with a friendly host. Enjoy truly unique stay experiences often without any sacrifice to comfort as 70% of Boondockers Welcome hosts offer hookups.
Asheville Articles
While traveling be sure you bring change so you can take advantage of any pressed penny machines you come across. These make great souvenirs.
Harvest Hosts
Harvest Hosts offers RVers unlimited access to farms, breweries, wineries, and attractions across North America. Your membership allows you to stay overnight at any of these businesses and in return, all you have to do is support them by making a purchase (go on a farm tour, enjoy a wine tasting, grab a flight of beers, etc.) How fun is that!? head to Harvest Hosts site and see where you can stay as you're driving through.
National Park Adventure Books

Find the National Parks you are visiting and get yourself these National Park Adventure Books. Plan your trip and jot down memories to keep forever. Add a few photos and you have yourself a keepsake for years to come!
How to Travel with Friends and Have a Good Time
If you're looking forward to going on new, exciting adventures, but you don't want to go on them alone, there is nothing better than bringing some of your closest friends along. Of course, this means that you're going to need to plan things out in advance to ensure that everything works out perfectly. If you'd like to have fun while traveling with friends, and seeing new and exciting places along the way, be sure to follow these practical tips!
Related: How to Deal with Negative Friends and Family About Traveling
Choose the Ideal Places to Visit Together
The first and most important thing is to talk to your friends about the different places that you'd like to visit. While you may have a few spots in mind, you also want to find out where your friends want to go because you don't want to make all the decisions and have everyone feel like it's all about you.
The best way to avoid any conflict while going on a trip with friends is to sit down and talk things out while going over the specific places you'd like to travel to first. Another great way to make it fun is to have each person write the name of a place to travel to, put all the names in a hat, and then pull one out. Who doesn't love the element of surprise?
Related: The Best Free Things to do in Each State
Get Away Today Vacation Packages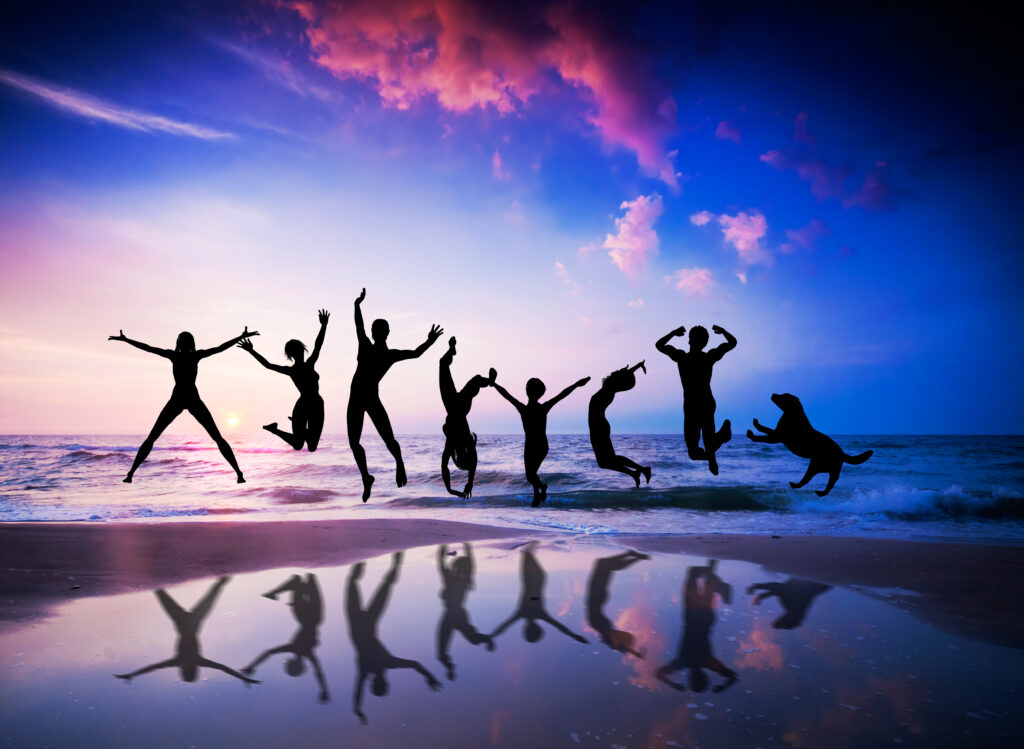 Want to book your entire vacation as a package? Give Get Away Today a try. They have specials and promos going on all the time.
Also, make sure to check out our travel deals page for any deals or sales on your next trip no matter where it is!
Related: Fun Things to do on Vacation in Every State in America
Create the Itinerary as a Team
After you've decided on the place to visit, it's time to create an itinerary, and it's another thing to put together as a team. You wouldn't want to create an itinerary on your own and then have your friends complaining because they don't like the things that you've planned out for them. So, the best way to keep things civil and fun is to work on putting together an itinerary, where each person has a say on doing something specific that they'd like to do throughout the trip. It's the perfect way to make time for everything and anything that everyone wants to do while making countless memories.
Looking for something fun and unique to help you keep track of the days? Check out our selection of yearly travel calendars! Amazing scenic views, ocean photos, international landscapes, and even National Parks to choose from. No matter what your taste, there is the perfect scenic calendar for you. Hang it in your office, or home, or give one as a gift – they make perfect stocking stuffers!

Decide How to Split Costs in Advance
One issue that commonly pops up when friends travel is the idea of splitting costs. No one wants to get stuck footing the bill for everyone, but it can happen, so it's best to make these financial decisions in advance to avoid any potential problems. Work on trying to decide how you're going to split everything as a group.
Related: The Best Free Things to do in Each State
The great thing about traveling with friends is that it's often cheaper because you're traveling as a group instead of as a couple or a trio. It's best to spit things fairly so that no one gets stuck paying more than everyone else for the travel experience.
Be Willing to Try New Things
Make sure that you're willing to step out of your comfort zone. You may realize that your friends have certain things they'd like to do while traveling that you've never done before or were afraid to do in the past. You don't want to be a killjoy, so the best way to keep things going smoothly is to step out of your comfort zone and try new things. You can make tons of good memories and have a blast with your friends without dealing with conflict and other issues.
Related: 5 Lowkey Travel Destinations
While some people may be skeptical about traveling with friends because of the issues that can occur, there are ways to get around this and have a good time. The best way to enjoy the experience is to plan things out in advance with your friends, from choosing the destination to planning the itinerary and deciding how to split everything between everyone.