This post may contain affiliate or referral links. Read more about this in our disclosure policy.
Flagstaff is a great place to take your family for a fun weekend getaway. There are plenty of kid-friendly things to do in Flagstaff, including hiking, biking, and sightseeing. Plus, there are some great restaurants and hotels that cater to families. So if you're looking for some adventure, head on over to Flagstaff!

Kid-Friendly Things to do in Flagstaff
Northern Arizona is home to the city of Flagstaff. Flagstaff is a city of four seasons, which means that no matter what time of year you choose to visit, there will always be something fun and exciting for you to do. If you have little ones, you are in luck! Here are some fun, kid-friendly things to do in Flagstaff, Arizona.
Related: 10 Free Things to Do in Flagstaff, AZ
Flagstaff Visitor Center is a great place to start your trip in Arizona. It's right on the main road, and you can stop by any time to get free maps and brochures along with friendly advice from their helpful staff.
Be sure to visit Flagstaffs Historic Downtown and Railroad District. It's a great way for the whole family to spend time together while learning about history!
Arizona Snowbowl – This ski resort is located on the San Francisco Peaks, just 14 miles outside of Flagstaff. It is a wonderful place to take your family skiing and snowboarding during the winter months. Not to worry if you venture out in the summertime. There are still plenty of fun activities to do in the warm weather, like disc golf, hiking, and you can even ride the chairlifts while observing the gorgeous scenery.
If you need to burn off some steam, head over to the Wupatki National Monument. You can take your kiddos on a self-guided tour of the trails. Just grab a booklet from the visitor center detailing the ruins and dwellings of the ancient culture that once lived there. Some of the ruins even allow you to climb upon them, to explore them more closely.
Related: Beginners Guide to Hiking for Full-Time (and Part Time) Travelers
Older kids are going to have a blast at the Flagstaff Extreme Adventure Course. From a ziplining course through the tall Ponderosa Pines, which includes over 30 zip lines, bridges, and ladders to traverse over, to the Kid's Adventure Course where younger kids can get in a full three loops worth of climbing and trekking over obstacles. Be warned, however, there are height and age requirements for the courses, and children must be accompanied by an adult on the Adventure Ziplines. So make sure someone else is with you to sit with the little ones during this time.
The Fort Tuthill Military Museum is a great place for families to visit. There are many exhibits around the museum, a favorite is the military vehicles that were displayed near the entrance. You can walk through antique buildings, see old guns and cannons.
The Lowell Observatory, formerly known as the Flagstaff Observatory. It was founded in 1894 and has been a place for research since its inception. They have a great view, and have tons of educational programs for people who are interested in astronomy!
Check with Flagstaff Adventure Company when you are in town. Here you can rent Razr's and hit the trails for your own off-road experience.
Related: Top Flagstaff National Park Sites
Elden Pueblo is one of the most beautiful archeological sites in Arizona. It's so fun to walk around and learn about how native people lived over a thousand years ago!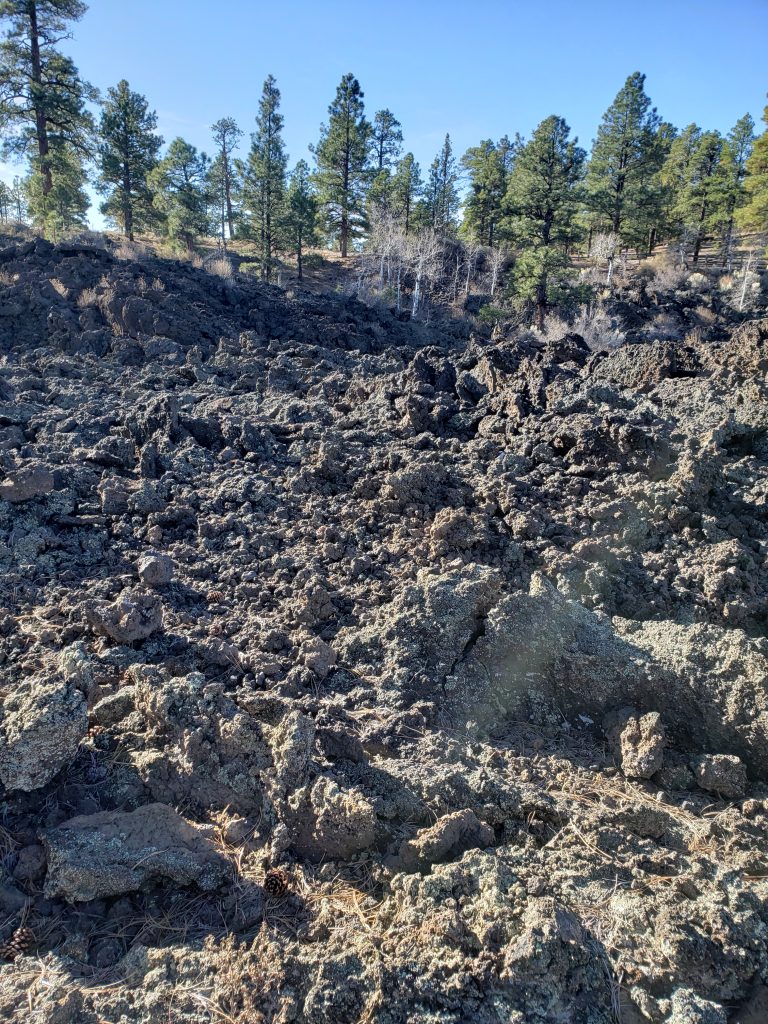 Take time to head north just a little bit and see Sunset Crater Volcano. The Volcano is not active now but the crater that is there was from an eruption 900 years ago. You can even walk on the lava rocks but be careful they are sharp! I visited in 2018. While I was there, I toured the lava tubes, which are really incredible!
The flat terrain of the trails at Buffalo Park is very stroller friendly, for families with very young kiddos, that still want to hike. It has several areas for children, a picnic area with tables and grills, a baseball diamond, and an all-purpose trail that can be used as a jogging or biking path. It is a great place to stretch your legs while enjoying the beautiful scenery and perhaps even spotting wildlife like foxes, various deer, birds, and rabbits.
Flagstaff Aquaplex is a great place to visit if you're traveling with the family. It's right by the freeway, close to lots of hotels and restaurants, and it's not far from downtown Flagstaff. You don't have to be a pro swimmer to enjoy it. They offer lap swimming, family activities, and much more!
Related: Top 7 Best Arizona State Parks
If you're looking for a fun place to visit with the family, I recommend that you go to The Arboretum at Flagstaff. With hiking trails, ponds, and stunning views of the city, it's a great location for any day trip.
Lava River Cave is a great place to go with your family because it's educational and fun. It'll be one of the best days you've ever had!
I love the Coconino National Forest. They have beautiful scenery and it's great for hiking, camping and having fun outside.
The North Pole Experience is an interactive and immersive experience that takes you through the history of Santa Clause. It's a family-friendly place where children and adults alike can have fun together.
Related: Top 12 Best Things to do in Sedona Arizona
Don't miss out on our Segway and Pedal Tours because they're a blast! You'll get to learn some interesting facts while getting a fun workout. It's fun for everyone, whether you're running or riding at your own pace.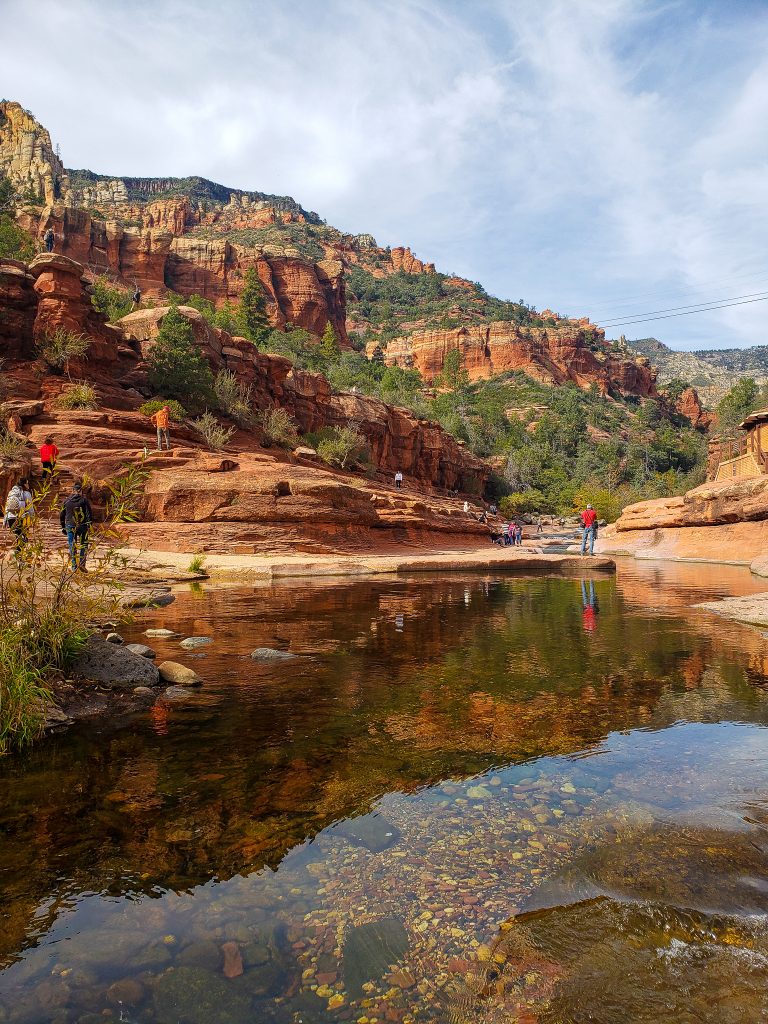 Slide Rock State Park is a great place to visit if you're going on a road trip. It's only thirty minutes away from Flagstaff, so it's worth the stop! Bring your swimsuits because as the name says, you can literally slide on the rocks, it's a lot of fun.
Montezuma Castle National Monument is extremely interesting. It's a well-preserved monument that tells the story of generations before us who lived in the Arizona desert. It is filled with history and culture.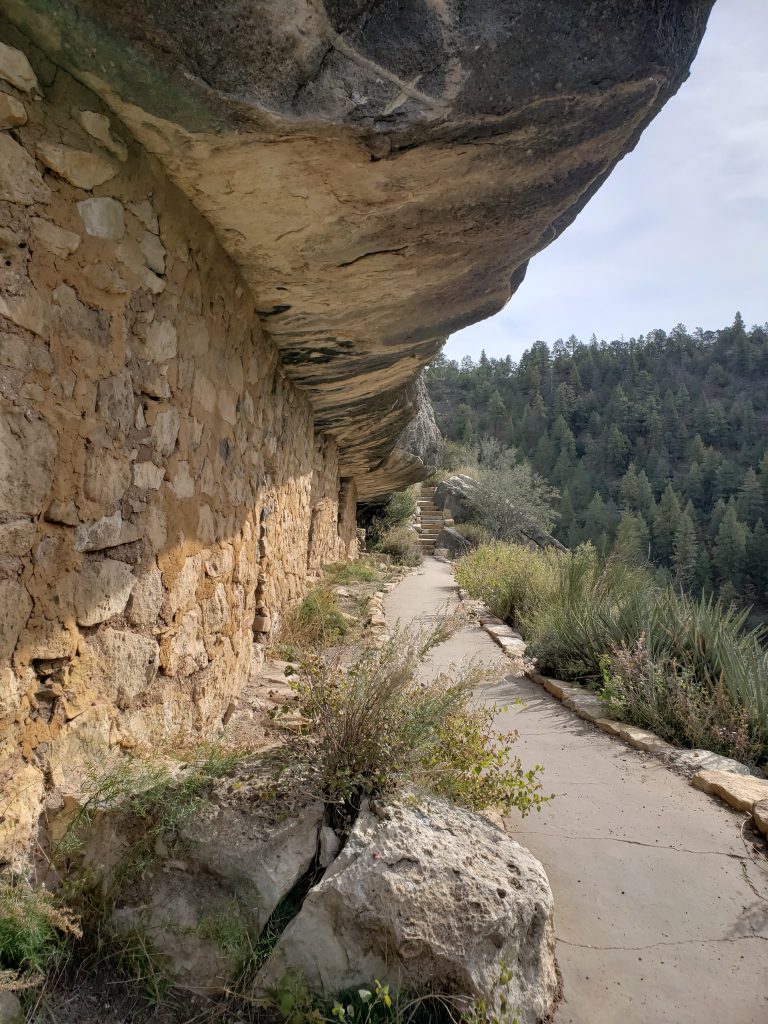 Walnut Canyon National Monument in Flagstaff is a great place to visit. This national monument has preserved the remains of Sinagua cliff dwellings as well as many natural features like forests, buttes, pinnacles, and mesas. It is not for the faint of heart, however. There are hardly any barriers on the cliffsides.
The next time you need some kid-friendly things to do in Flagstaff, hopefully, you will check out some of these ideas! What are your favorite adventures to take in Flagstaff?