This post may contain affiliate or referral links. Read more about this in our disclosure policy.
Columbia, the capital city of South Carolina is packed full of fun, and southern history. If you find yourself looking for things to do in Columbia, while on a budget, you are in luck. Here are a handful of places to check out that will leave your bank account untouched, meaning these are free things to do in Columbia, South Carolina.
Free Things to do in Columbia, South Carolina
South Carolina is home to a number of beautiful attractions and destinations, but it can also be expensive to enjoy all that the state has to offer. If you're looking for free things to do in South Carolina, look no further! This list will help you explore the Palmetto State without breaking the bank. So pack your sunscreen and get ready to have some fun!
Travel Tips
With rentals available all over the world, you're sure to find the perfect place to stay. Airbnb has something for everyone. Plus, with prices that are often much cheaper than traditional hotels, you'll be able to stretch your vacation budget even further.
If you can not find an Airbnb that fits your needs a second option is VRBO. Find an amazing vacation home for your family.
Make sure to check out our travel deals page for any deals or sales on your next trip no matter where it is!
South Carolina State House
While traveling be sure you bring change so you can take advantage of any pressed penny machines you come across. These make great souvenirs.
While in the capital city, you will of course have the opportunity to check out the South Carolina State House. Grab a free copy of the visitor's guide, and take a tour yourself, or check out the schedule of guided tours where someone else will take you through this finely designed State House.
Lake Murray Dam
Look for the limited free parking area on the Lexington side of the dam. It is a good 1.7-mile walk to the dam, however, when you are on a tight budget, it really isn't so bad. Once you make it to the Lake Murray Dam you can observe the spectacular sites of the lake, and various wildlife nearby.
Related: What to do When Visiting Hilton Head South Carolina
South Carolina Military Museum
Both admission and parking are free at the South Carolina Military Museum. It is the perfect place to head out on rainy days, and learn all about the state's military traditions. The exhibits display historic artifacts such as old firearms and weapons along with many other items like uniforms and armored fighting vehicles. You are free to check out the museum yourself or schedule a tour geared towards anyone aged 10 years old or older.
Cayce's Riverwalk
Cayce Riverwalk has over 12 miles of trails and a riverwalk to meander through. These paths are either paved or wooden boardwalks that are lit up in the evenings and have benches scattered throughout. This is great news as the paths suitable for everyone, whether you are wanting to go for a solo jog, or bring the whole family. You will also find picnic areas (you can even rent pavilions for free), and check out hand-carved, wooden sculptures from a local artist.
Columbia Museum of Art
The Columbia Museum of Art does have an admission price, however, if you go on the first Thursday of the month, the fee is waived! They also offer free admission at various times throughout the year, so check the website often, or ask the staff when to expect the next free admission days. This museum is wonderful for families as there are interactive galleries, and scavenger hunts to partake in.
Soda City Farmers Market
If you'd like to experience the city and what its vendors have to offer, check out the Soda City Market. It's free to attend the market, but there is a good chance you'll come across some things that you'll want to buy while you're there. The market is home to dozens of unique vendors offering food, crafts, and other great items. It's a dog-friendly area that you can walk through while socializing with others in the area and getting to know some of the best vendors in the city. It's the absolute best place to spend a Saturday morning!
Related: Top Family-Friendly Beaches on the East Coast
Community Park of Irmo
Although not exactly in Columbia, the Irmo Community Park is incredibly close. It's a popular tourist destination for those visiting Columbia South Carolina. If you'd like to walk along the trails or even enjoy a picnic outdoors with the family, this is the spot to visit. It's known for its lush greenery with flowers, plants, and shrubs. Bring the kids and let them play on the playground to release energy and have a genuinely good time. You won't have to spend a thing to have some fun with the family.
Richland Library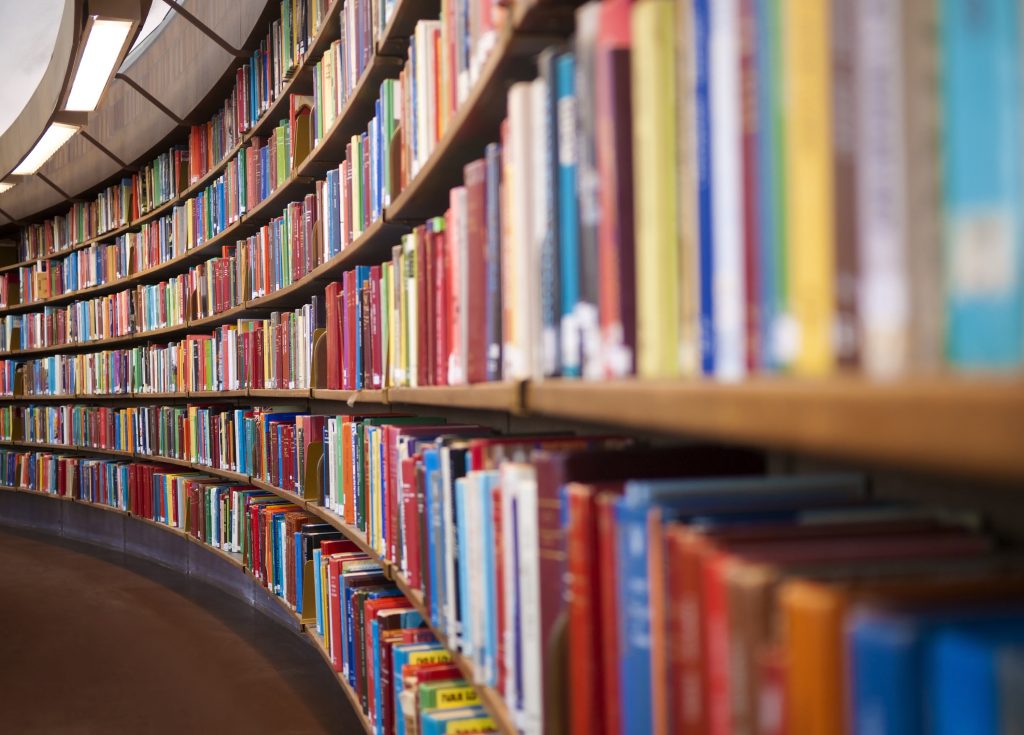 Provide a fun yet educational experience by visiting the Richland County Library with your children. While it might not sound like a big deal, the library has much to offer, including thousands of books for your children to browse through and rent to read. Different events take place at the library, and it's also a great place to see some fun exhibits. You can find out what is taking place at the Richland County Library while you're in the area. The best part about the library, other than what it offers to guests, is that it's completely free.
Columbia Canal and Riverfront Park
Visit one of the most popular hiking trails in the area by heading over to the Columbia Canal and Riverfront Park. You'll have access to biking trails, hiking trails, and tons of beautiful scenery. Whether you want to walk or ride, you can enjoy spending quality time with loved ones outside. You can bring your dog, have a picnic, and even take dozens of photos of your exploration. It's a great park to visit when you want to have fun for free.
Harbison Neighborhood Trails
The Harbison Place Walking Trail provides visitors with stunning scenery in a peaceful environment. It's a great spot to visit with the family when you want to explore and spend more time outdoors. You may come across wildlife while you're hanging out on the trail. It's not uncommon to see geese, turtles, and even ducks in the area. After you finish walking on the trails, you can let the children run around in the play area. Don't forget to get close to the pond to see how many ducks you can spot lingering around!
Related: Take a Day Trip through the Carolinas
Congaree Vista
Be sure to stop by the busy neighborhood of Congaree Vista in Columbia South Carolina. It's an ideal spot to visit when you're interested in arts and entertainment. While it won't cost a thing to visit the neighborhood, you might end up spending money at some of the upscale shops and top-rated restaurants. However, it's up to you to decide if you'll buy anything. You can still have fun in the area without spending anything by bicycling around to get a feel for the neighborhood. There is a lot to see and do in this neighborhood.
Who says you'll need to spend money to have fun? Use this list of free things to do in Columbia South Carolina to have the time of your life. You can easily make memories while on a budget.