This post may contain affiliate or referral links. Read more about this in our disclosure policy.
When you live on a limited income, it means you have to find things to do that are free or very inexpensive to do. Luckily, there are tons of free things to do in Niagara Falls, NY that you may not know about. Here is a list of free things to do in Niagara Falls New York! This is part of our huge list of The Best Free Things to do in Each State.
Travel Tips
With rentals available all over the world, you're sure to find the perfect place to stay. Airbnb has something for everyone. Plus, with prices that are often much cheaper than traditional hotels, you'll be able to stretch your vacation budget even further.
If you can not find an Airbnb that fits your needs a second option is VRBO. Find an amazing vacation home for your family.
Get Away Today Vacation Packages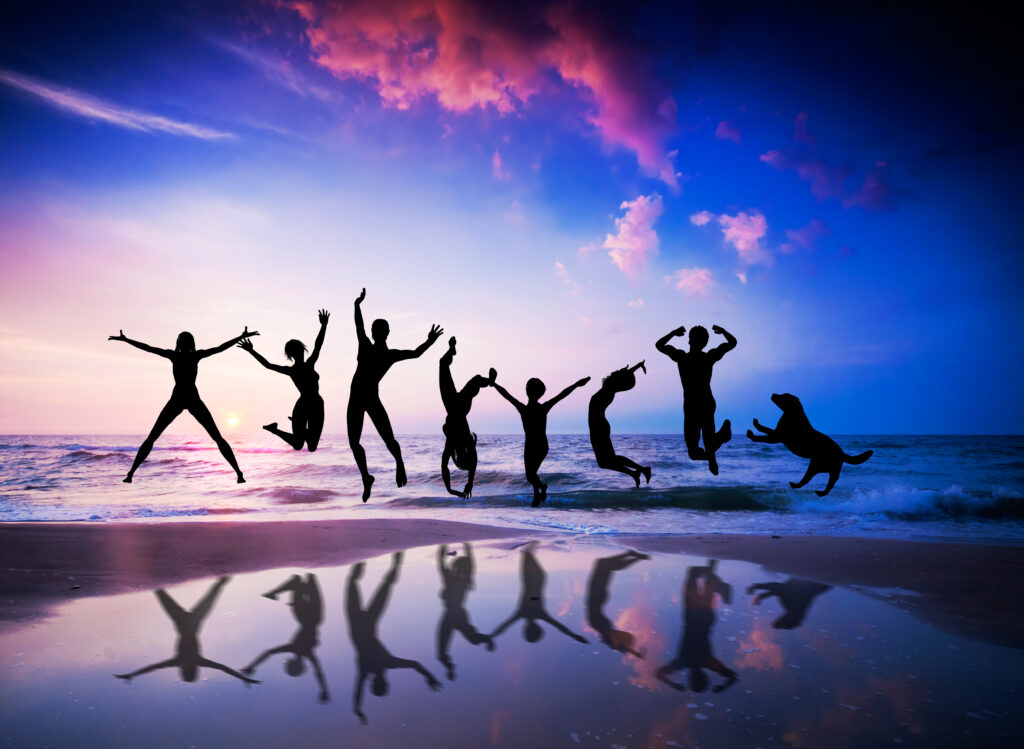 Want to book your entire vacation as a package? Give Get Away Today a try. They have specials and promos going on all the time.
Also, make sure to check out our travel deals page for any deals or sales on your next trip no matter where it is!
Depending on what you are planning to do it could be very beneficial for you to purchase a pass that bundles attraction for one low price. Here are the best ones for New York:
Each one has its own perks and rates for attractions so be sure to check each one for the best possible bundle for your vacation.
What is the best time of the year to go to Niagara Falls?
The peak season to visit is summertime, June – August because the temperatures only hit the low 80s. This being said it is also the busiest time to visit.
So with that think about visiting in September – October. It's less crowded, the weather is just beautiful and almost everything is still open.
Don't discredit Niagara Falls in the Winter. The frozen falls are just beautiful!
Do you need a passport for Niagara Falls?
If you are visiting the New York side from the United States side then no.
If you try to cross over the Rainbow Bridge or any of the bridges from the USA to Canada then yes, you will need a passport.
This was not the case many years ago when I was a kid and visiting with my grandparents but security is much stricter now.
Related: Saving Money on Attractions While Traveling
Niagara Falls Travel Tips
While traveling be sure you bring change so you can take advantage of any pressed penny machines you come across. These make great souvenirs.
Please note: When looking up things to do, so many are on the Candian side since the two run together. You will need a passport to cross the border (and the rainbow bridge) but most items on the list are on the USA side of the border.
The things listed below are on the United States side located in Niagara Falls, New York (or just outside the city)
Also, watch out when making calls near the falls. I was on the USA side but my phone picked up on the Candian towers and tried to charge me international fees!
List of Free Things to do in Niagara Falls New York
The Niagara Falls State Park – If course the falls are free to view. Parking is not free in the close surrounding areas. There is a free parking lot with a shuttle.
There are also a lot of extras throughout the park such as the shuttle, Maid of the Mist, and Cave of the Winds. These do cost money.
Related: Our Roaming Hearts Waterfall Calendar
Whirlpool State Park – Have a picnic, let the kids play on the playground, hike, or fish at the Whirlpool State Park. This is where the whirlpool rapids are located as well. Be warned these are Class VI Rapids so they are some of the most dangerous in the country.
Niagara Gorge Discovery Center – The Niagara Gorge has been labeled one of the best hiking spots along the Niagara River. The Discovery Centre exhibits on the gorge and the river.
Hyde Park – Visit Hyde Park which is the largest city park in all of New York, outside of New York City's Central Park anyway!
Related: The Ultimate 5 Day Itinerary of New York City Things To Do
Schoellkopf Power Ruins – In 1956 a rock slide tragedy destroyed the function of this building and killed an employee. You can take a self-guided tour and then take the elevator down to the gorge hiking trails.
Castellani Art Museum Of Niagara University – Visit the Castellani Art Museum Of Niagara University to see over 5700 pieces of art by well-known artists such as Warhol, Picasso, Miro, Dali, Calder, and Nevelson.
Niagara Falls Illumination – Once the sun goes down you do not want to miss The Niagara Falls fireworks show! It's an amazing sight!
Old Falls Street – There's always something happening on Old Falls Street. With free family fun on Saturdays and free events throughout the year, you will want to check the calendar to see what's going on!
Related: A Walk Through Watkins Glen State Park New York – The Gorge Hike
Grass Island – Visit Grass Island to take a swim during the summer months. This is a great place for swimmers alike to hang out.
Das Haus German Heritage Museum – The German Heritage Museum is one of the original homes of settlers in 1843. It is always free to visit, but donations are appreciated.
Niagara Falls LED Light Show – If you can't might the fireworks don't worry you can still catch the falls all lit up. The show is just beautiful.
Niagara Power Vista – The Niagara Power Project Visitors Center, or the Power Visita as it is called, offers outstanding views of the gorge from its observation deck which is perched over the main power plant. There is also a museum to learn how the power is made at the plant.
Related: 50 Free Things to Do in Columbus Ohio All Year Long
3 Sisters Island & Bridge – You can take this bridge over the park of the river before the falls, which is great for photos. This bridge takes you over to 3 sisters park. This is away from most crowds and offers some great views of Candian Rapids.
Niagara Falls Visitor Center Exhibits – At the falls there is a visitor center with so much info and
Niagara River Gorge Hike – Most of the crowds don't do the hike so you get some amazing views of the falls many don't get to see.
De Veaux Woods State Park – Right across the street from the Whirlpool State park mentioned above. This park has a great playground for kids and some nature trails.
Related: 27 Best Things to do in Finger Lakes NY
Devil's Hole State Park– Lots of hiking and scenic overlooks. There is also a stone staircase taking down to the Gorge hike listed above.
Oakwood Cemetery – Pay tribute to one of the most famous Niagara Falls Daredevils, Annie Edson Taylor. She was one of the first women to go over Niagara Falls and survive!
Others who attempted to go over the falls and did not survive are buried here as well. There is a paid tour called the Daredevils of Niagara guided tour that is offered every Sunday in season.
Discovery Niagara Shuttle – This is a free shuttle with 17 stops running between the Niagara Falls visitors center and Old Fort Niagara.
Stella Niagara Preserve – This preserve has 29 acres and 1/4 of a mile of shorelines. There are walking trails, fishing, and even kayaking.
Don't forget to check out the local parks. From splash pads to fun playgrounds, there are tons of free parks in the area.
What other free things do in Niagara Falls, NY is out there, did I miss any? Share some free things for others to do in the comments below!