This post may contain affiliate or referral links. Read more about this in our disclosure policy.
If you're like us, then National Parks are probably high up on your list of favorite places to visit. And if you're thinking of visiting Yellowstone National Park, then you're in for a real treat! This post is all about Yellowstone – from the best time of year to go, what to pack, and what to expect. We'll also share some tips for making the most of your visit. So whether you're a first-time visitor or have been before, read on for everything you need to know about Yellowstone National Park!
Yellowstone National Park – Everything You Need to Know
If you're looking for a breathtaking and awe-inspiring national park to visit, look no further than Yellowstone National Park. With its stunning scenery, diverse wildlife, and rich history, Yellowstone has something for everyone. Here's everything you need to know about planning a trip to this amazing park.
If you are traveling with kiddos be sure to ask the rangers at the visitor center desk for their Junior Ranger program book. You can also ask them about any must-see locations at the park!
Don't forget to visit the Ranger Station so any kids traveling can get their National Park Passport stamped.
When is the best time to visit Yellowstone National Park?
The best time to visit Yellowstone National Park largely depends on what you're hoping to see and do. Typically this is in the summertime when the park is open and the weather is warm. Spring and fall are popular times to visit, as the temperatures are mild and there's plenty of wildlife to see. If you're interested in seeing the park's geysers, however, summer is the best time to go as they're more active then. However, if you're looking for fewer crowds and more solitude, then visiting in the fall may be a better option. Winter can be beautiful but many of the park's facilities are closed, and it can be quite cold.
How long should I plan to be in Yellowstone to see everything?
Most people recommend at least 3 days in Yellowstone. There is a lot to see and do in the park, so it's best to have enough time to explore everything.
Some of the highlights include geysers like Old Faithful, wildlife like bison and elk, and scenic landscapes like the Grand Canyon of the Yellowstone. There are also plenty of hiking trails if you want to get up close and personal with the park's natural wonders. If you're short on time, make sure to prioritize the things that interest you most and plan your trip accordingly.
What are my options for spending the night in the park?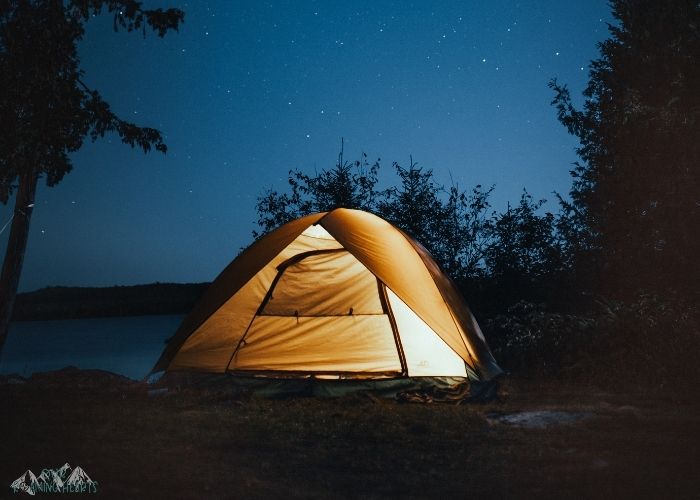 You have a few options for spending the night in the park. You could find a spot to sleep near the edge of the park, or you could try and find an open field to set up camp. Make sure that you are aware of your surroundings and take into account any potential dangers, such as crime or unsavory characters. If you're looking for a place to camp outdoors, it's best to research what areas are allowed for camping and avoid setting up camp near busy streets or other public areas where you might be asked to leave. Another important thing to consider is weather conditions. Be sure to check the forecast and plan accordingly. If it's going to be cold, make sure you have warm clothes and blankets; if it's going to rain, find a spot undercover; etc.
If you're wanting to stay closer to the city, there are a few parks that offer more amenities like restrooms and running water. However, these parks are usually more crowded and tend to fill up quickly. If that is still a little rugged for you give Airbnb a try. With rentals available all over the world, you're sure to find the perfect place to stay. Plus, with prices that are often much cheaper than traditional hotels, you'll be able to stretch your vacation budget even further.
You may even be able to find a great Yellowstone Vacation Home to stay at.
How close is Yellowstone to Grand Teton?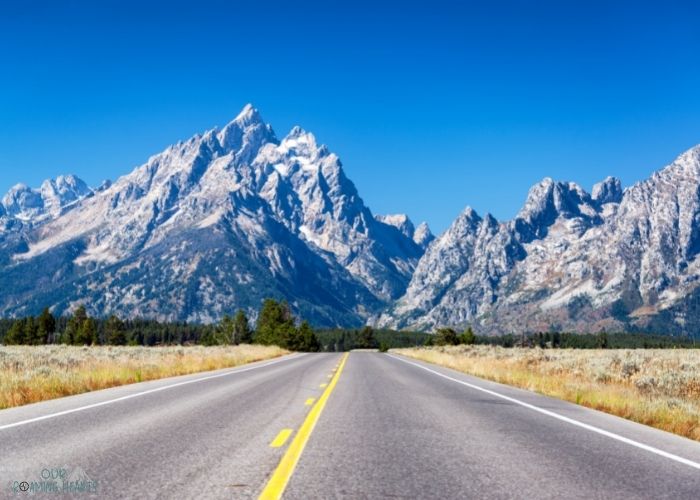 The two parks are relatively close together, if you're looking to experience the majesty of America's national parks, you don't have to travel too far. Just 35 miles separate the world-famous Yellowstone National Park from the equally stunning Grand Teton National Park. Grand Teton is a little smaller than Yellowstone, but it's still a large park with plenty of amazing scenery to enjoy.
Both parks offer opportunities for hiking, camping, fishing, and wildlife viewing. So if you're looking for an unforgettable American adventure, be sure to explore both of these amazing destinations!
Even More on Yellowstone
Heading to Yellowstone soon? Here are 10 Tips for Visiting Yellowstone National Park with Children! You'll love knowing these tips.
We've created this helpful Guide to Yellowstone to help make sure you don't miss out on seeing all the places during your visit.
A trip to the Yellowstone National Park is something no one will forget about! Check out the Yellowstone wildlife you'll see and where to go.
6 Must Know Yellowstone National Park Vacation Hacks – Have you ever wanted to have a Yellowstone National Park Vacation? This is one of the best parks out there. Use these Hacks to plan your trip.
Yellowstone National Park is a beautiful park filled with wildlife and epic views. Here are some of the best Yellowstone Scenic Drives to take.
Scenic Beartooth Highway – What You Need To Know – Beartooth Highway, a 68-mile byway through southwest Montana and into Yellowstone National Park. Here's a glance at some of the things to not miss.
Yellowstone National Park is one of the most beautiful places on earth and definitely worth a visit. The park is huge, so be sure to allow plenty of time to explore all that it has to offer. If you go, be sure to check out some of the highlights like Old Faithful, Mammoth Hot Springs, and Hayden Valley. And don't forget your camera – the scenery is absolutely incredible! Have you been? I'd love to hear about your trip in the comments below.