This post may contain affiliate or referral links. Read more about this in our disclosure policy.
Are you looking for something different to do with the family this year? It's time to check out World of Illumination. This is a holiday season experience that you will want to do ASAP! Basically, you are going to get a front-row seat to the largest animation Christmas lights show in the world.
Ever since my kids were little we have gone to see Christmas lights! It's always amazed me at how beautiful a ton of lights can be at one time. Something like this only comes around once a year and it's awesome to see! You better believe we'll be taking advantage of World of Illumination again this year and we hope you will too! This has become a tradition of ours and we always look forward to going.
Location of World of Illumination
If you are wondering where the World of Illimuniation is, it's located at Tempe Diablo Stadium in Tempe, and Westgate Shopping Center in Glendale, this 25-minute drive-through event features close to 2 million lights. It's located in two really convenient spots, so you can get a close look at all of the awesome lights! There is also a location in Marietta Georgia however I have not been there….yet… 🙂
We attend the Tempe location yearly. The entrance isn't hard to find, GPS is our friend. It actually parallels the interstate so it's really simple to navigate around.
Special Attractions at World of Illumination
This year, the World of Illumination is working extra hard to impress its guests. You'll find special attractions, like the 36-foot tall animated snowman, which is at the Glendale location. There is also a super long 500-foot tunnel in Tempe. Not only do you get to see the lights by the thousands, but you also get to see the special attractions.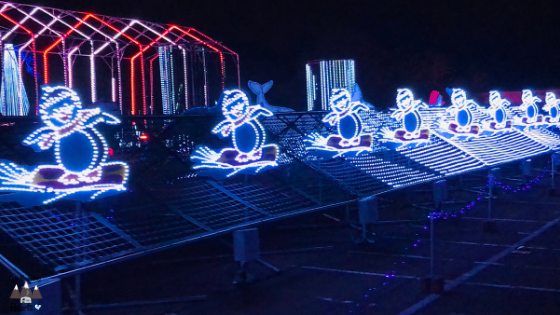 People sit on their doors, sunroofs, window ledges to see all the lights. The best is a truck bed. Since you are going about 3 MPH we let our kids hang out the windows and sunroof. My kids are convinced we need to get a truck again so they can sit in the back to walk the Christmas Lights next year.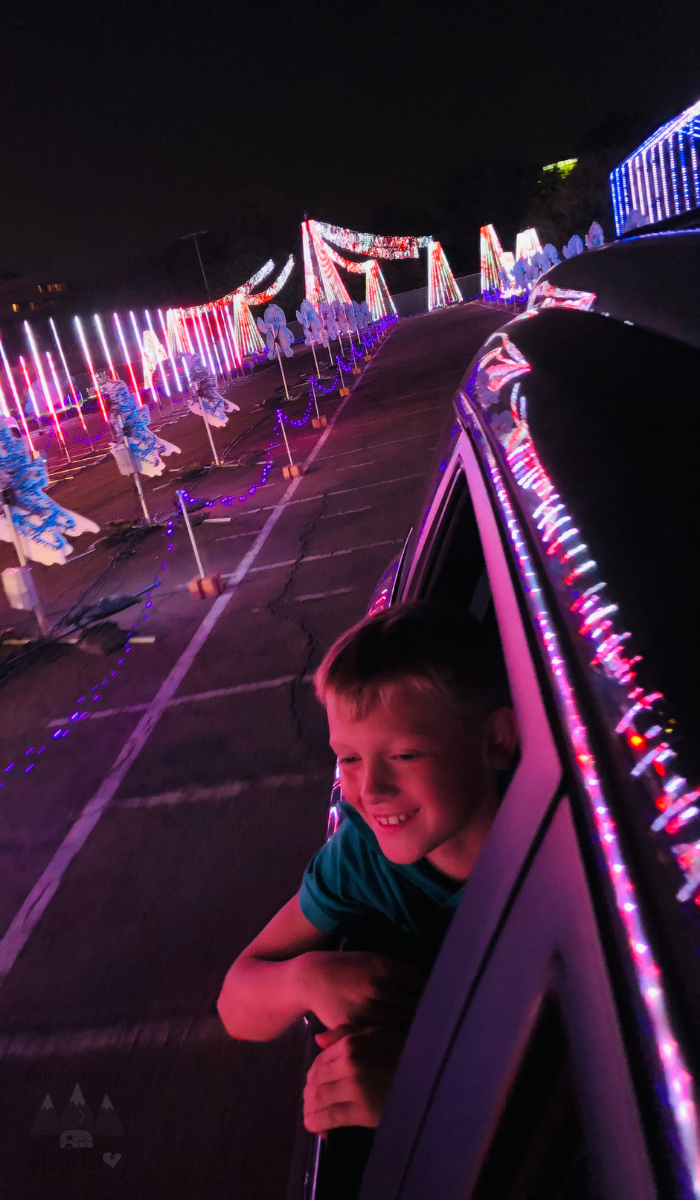 Hours of World of Illumination
Since this isn't something that is available year-round, you will want to know when World of Illumination is open. This place is ready to light up your world! Be sure to find the hours of operations on their website for the location of your choice. They are in Tempe, AZ, Glendale, AZ, and Marietta, GA. Most locations are open until Jan 3.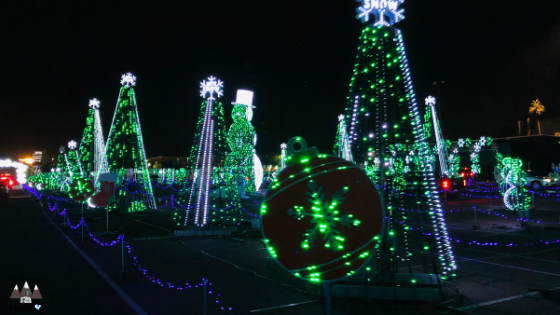 You still have plenty of time to get over to both locations to see the Christmas lights! Ticket prices start at $22.99 and you can purchase them right on the World of Illumination website. A portion of all sales is benefiting the Make-A-Wish Foundation.
Save Money at World of Illumination
You can get 10% Off The World's Largest Animated Holiday Drive-Thru Light Show with Promo Code: WONDER! Saving money during the holidays is fun, so take advantage of this deal!
Offer valid Monday – Thursday, excluding holidays. Be sure to follow their social media accounts for updated promo codes in your area.