This post may contain affiliate or referral links. Read more about this in our disclosure policy.
If you're feeling brave, why not try out one of the many food challenges in Las Vegas? From the towering 2-pound burger at The Heart Attack Grill to the 72-ounce steak at Ellis Island Casino and Brewery, there's something for everyone. Just be warned – most of these challenges are not for the faint of heart! If you've never eaten at one of these Las Vegas restaurants, prepare yourself! There are some pretty amazing food challenges to experience while you're here.
Las Vegas Food Challenges
While you are in Las Vegas for the food, know that there are so many things to do in Vegas and if you are planning to stay awhile here are some tips to keep it low cost.
Las Vegas Vacation Packages have everything you need for an amazing getaway. You'll enjoy all the luxury and excitement of Sin City, with none of the hassles. Plus, our packages are affordable and convenient, so you can focus on having fun!
With rentals available all over the world, you're sure to find the perfect place to stay. Whether you're looking for a rustic cabin in the woods or a luxury villa by the beach, Airbnb or Las Vegas Vacation Homes has something for everyone. Plus, with prices that are often much cheaper than traditional hotels, you'll be able to stretch your vacation budget even further.
Rock House Las Vegas
Are you in the mood for a food challenge? You may love the opportunity to eat at Rock House Las Vegas. This 4.5-pound burrito is just the food challenge that you need. The cost is $45. But the goal is for you to eat it in 20 minutes or less. The prize is a gift card and a free t-shirt. If you enjoy the zesty flavor of burritos, you might have exactly what it takes to master this challenge with ease. Are you willing to give it a try?
Related: First Timers Guide to Las Vegas
Inferno Curry Challenge
If you're up for something a little different, then give the Inferno Curry Challenge a try. This is one hot chili pepper, but if you think you have what it takes, then give it a try, while you're in Las Vegas. Keep in mind that this is SPICY. Approach this food challenge with caution. If you manage to win the challenge, you get a $50 gift card, and your photo gets added to the restaurant's Wall of Fame. However, if you lose, you'll pay up to $23 for the meal. If you're interested in this challenge, be sure to call in advance to make sure they have a slot available.
BAR Gamble Slider Challenge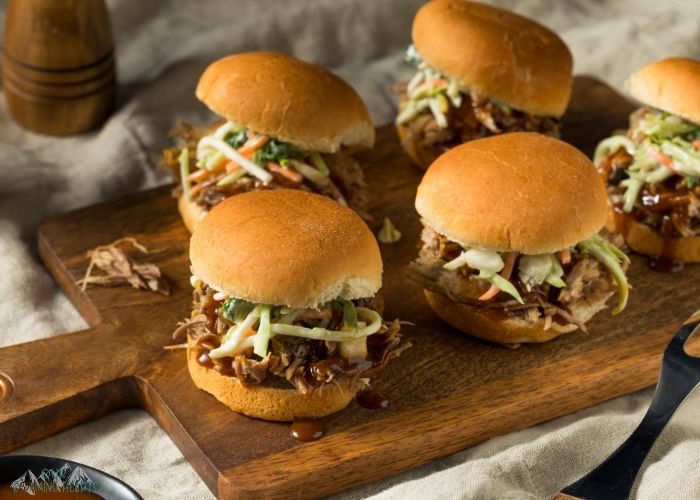 Born and Raised has a really cool Bar Gamble Slider Challenge that you may just need to check out. This food challenge involves eating 16 sliders! Don't worry though, they're delicious! You have to eat all of this within a half hour. Some people love this challenge because it gives them the chance to eat all different types of sliders. The different varieties are awesome! Do you have what it takes? Winners get the meal for free, along with a t-shirt. If you don't win the challenge, expect to get stuck forking over $75!
Heart Attack Grill
Of course, no one wants anyone to have a heart attack, but the name of this grill is very interesting. Heart Attack Grill has a food challenge that includes the Quadruple Bypass Burger Challenge, which is loaded with four half-pound beef burgers. Make sure you make it out here to eat these huge burgers, you won't regret it! Even if you can't consume it all, don't worry because at least you tried! If you get it all done, you get a ride to your vehicle via wheelchair! If you lose, you get spanked by a waitress. Sounds wild, doesn't it?
Related: Fun Things to do on Vacation in Every State in America
Phozilla Food Challenge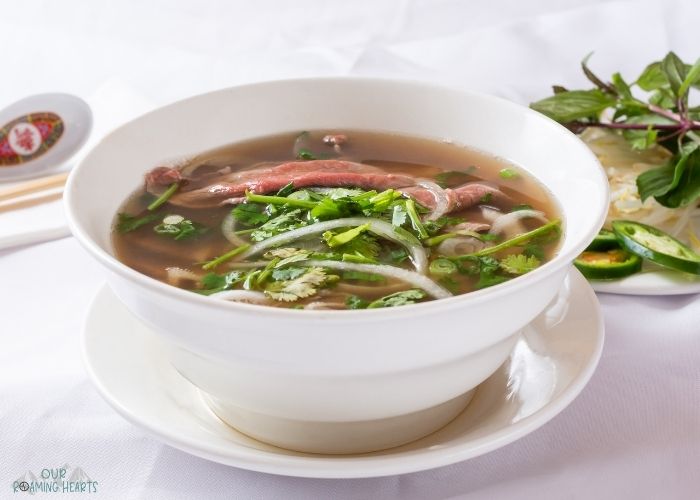 One of the most talked-about food challenges in Las Vegas includes the Phozilla Food Challenge. This challenge includes eating a gallon of broth and 2 pounds of noodles, plus other ingredients. You should be able to eat this Pho Bowl in 33 minutes and 12 seconds. Do you have what it takes to be a Phozilla?
If so, give it a try. The comforting and flavorful soup can leave you feeling full! Winners get the pho for free, receive a jackpot, and get their photo added to the Wall of Fame for everyone to see. Those who don't win don't get their $50 jackpot contribution back! It may sound like a challenge, but one recent competitor managed to finish his pho in a record of 22 minutes!
Beef and Sausage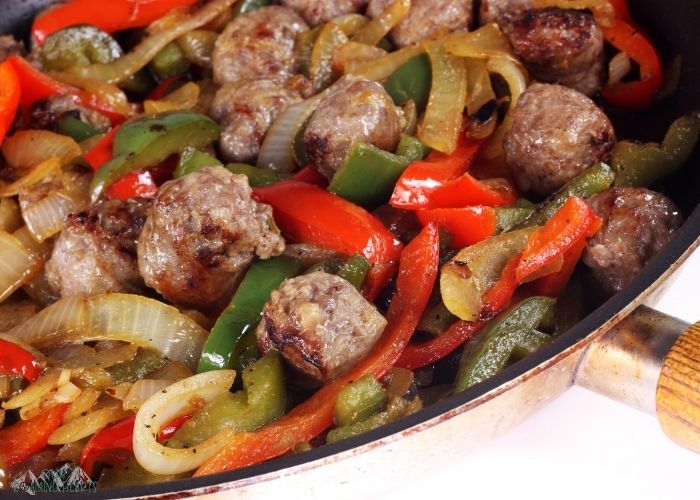 If you're fond of beef and sausage with cheese and peppers, head on over to the Windy City Beefs-N-Dogs. With this challenge, you need to consume a combination of beef and sausage that weighs a little over seven pounds! It comes with cheese melted on top and sliced peppers, along with fries that you're expected to eat with it. If you manage to eat it all within 30 minutes, you win. Winners get the meal for free and have a photo taken that gets placed on the wall for all to see. Losers have to pay $60 for the meal and take the rest home with them! You may be glad to know that win or lose, everyone who attempts the challenge gets a photo taken and put on display. Do you think you can stomach this challenge?
Double Down Challenge
Visit Slice of Vegas to take on an incredible pizza challenge. If pizza is one of your favorite foods, you might just have what it takes to win the challenge. When taking on this challenge at Slice of Vegas, you're served an 18-inch stacked pizza that weighs seven pounds. You need to finish the entire pizza within 60 minutes. The pizza has several toppings added to it, including salami, pepperoni, mushrooms, and spicy jalapenos. If you get sick or have to get up from the table for any reason, it automatically disqualifies you. If you win, you get the pizza for free, a neat t-shirt, and a photo taken and placed on the restaurant's Wall of Fame. Losers have to pay $50 to cover the cost of the pizza.
So, have you tried any outrageous food challenges in Las Vegas? Let me know in the comments below. I'm always on the lookout for a new (and stomach-churning) adventure. If not, which challenge do you think you'd like to try first?