This post may contain affiliate or referral links. Read more about this in our disclosure policy.
The charming port city of Charleston is located near South Carolina's east coast. Rich in both US history and old architecture Charleston is full of a variety of fun and exciting things to do. If you are on a budget, but still looking for things to keep you busy, you are on the right page. Here are some great free things to do in Charleston SC that will not cost you a cent! This is one of many of our Best Free Things to do in Each State.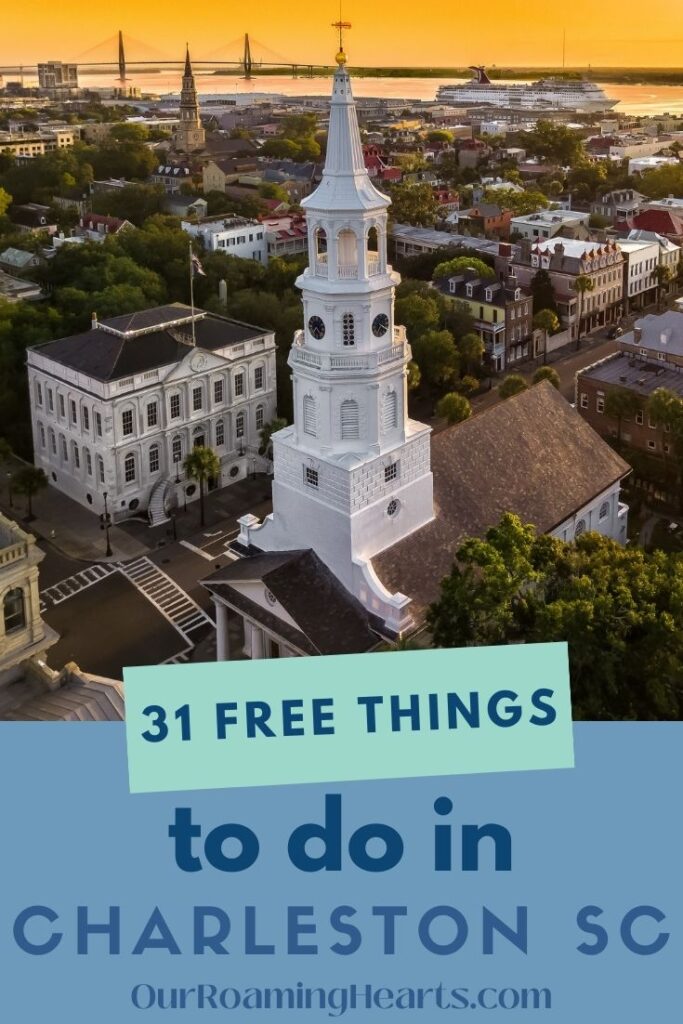 Travel Tips
With rentals available all over the world, you're sure to find the perfect place to stay. Airbnb has something for everyone. Plus, with prices that are often much cheaper than traditional hotels, you'll be able to stretch your vacation budget even further.
If you can not find an Airbnb that fits your needs a second option is VRBO. Find an amazing vacation home for your family.
Get Away Today Vacation Packages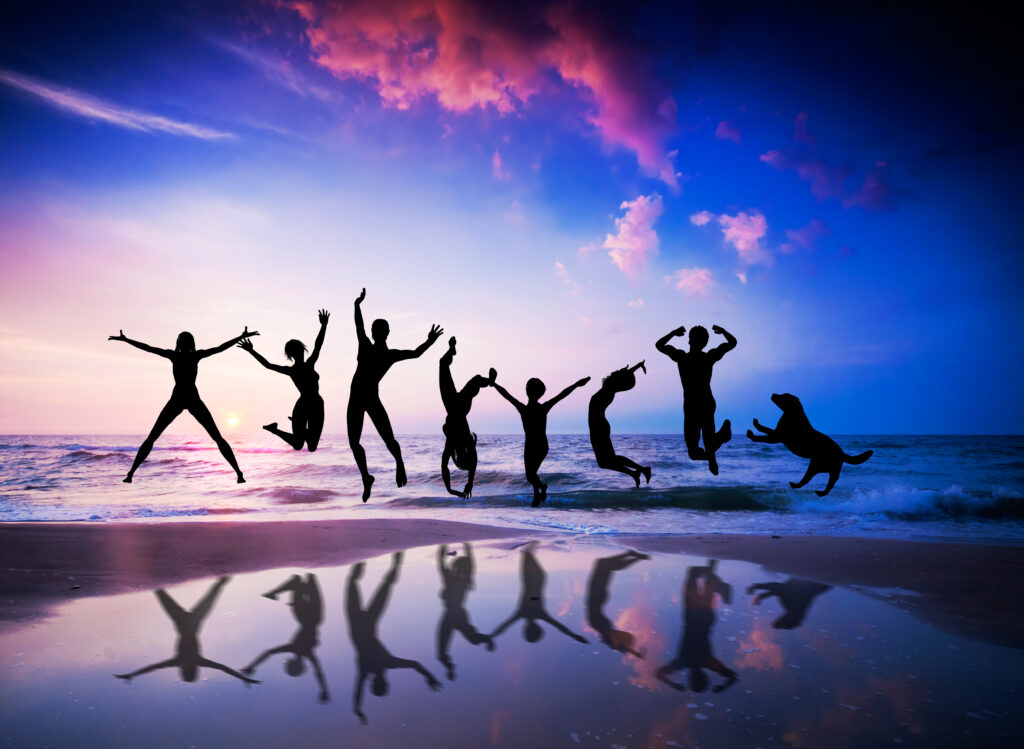 Want to book your entire vacation as a package? Give Get Away Today a try. They have specials and promos going on all the time.
Also, make sure to check out our travel deals page for any deals or sales on your next trip no matter where it is!
Depending on what you are planning to do it could be very beneficial for you to purchase a pass that bundles attraction for one low price. Here are the best ones for Charleston:
Each one has its own perks and rates for attractions so be sure to check each one for the best possible bundle for your vacation.
31 Free Things to do in Charleston SC
While traveling be sure you bring change so you can take advantage of any pressed penny machines you come across. These make great souvenirs.
Charleston South Carolina has so much history and is the picture of a southern town. Everything from the historic mansions and plantations to the old oak trees and Spanish moss. There is plenty to do but when your budget needs a break make sure you add in a few free things to do in Charleston SC too.
Also if you have some time in the area Savannah Georgia is just 2 hours away (or you can stay halfway between both for a 1-hour drive) there is so much history there too. Make sure to check out our First-Timers Guide to Historic Savannah Georgia.
If you want a discount on the paid attractions Charleston has to offer, make sure to check out the Charleston Tour Pass. You can access the pass, maps, and guides all on your phone and save over 55% off over 40 attractions!
The Citadel – The Citadel is quite a sight for the eyes. Architecturally it appears to be a castle, however, inside the building, you will not find a king and knights. It is actually a military college! If you opt to stroll around the grounds, be sure to go on a Friday, where every so often you may be able to see the cadets parade around during the Citadel Dress Parade.
Postal Museum – This is a small museum but focuses on the post office history in Charleston and has a great stamp collection. The museum is located in a post office building built in 1896.
Angel Oak Tree – You might be wondering what could be so exciting about visiting a tree, however, once you see this absolutely magnificent tree, with large branches shooting out in all directions, you will understand. This tree is estimated to be at least 400-500 years old, though some believe it could be as old as 1,500 years old.
Though this mighty oak is technically on St. John's Island, many associate it with Charleston. Be sure to bring your camera for a quick photoshoot while visiting!
White Point Garden – This park is something to see surrounded by southern mansions and full of oak trees draped in Spanish moss it's a great place to relax or even grab photos.
Related: What to do When Visiting Hilton Head South Carolina
Joe Riley Waterfront Park and Pineapple Fountain – This is one of the cities most famous parks and has great tree-lined walking paths and benches, swings, and the famous pineapple fountain.
Mace Brown Museum of Natural History – This Paleontology Museum is full of over 1,000 fossils, from dinosaurs and megalodons to mammals and plants found in North America. While this is a museum, entry is completely free, due it to being run by geology undergraduates. Free, guided tours are also available, however, they are suited toward high school-aged kiddos, and older.
Walk or Bike the Arthur Ravenel Jr. Bridge– This is one of the world's largest cable-stayed bridges and the views from the bridge are amazing to take in.
Magnolia Cemetery– This is the oldest public cemetery in the city founded in 1849 and is listed on the National Register of Historic Places. One the list to see while here would be the South Carolina governor, hundreds of Confederate soldiers, five Confederate generals, and the crew of the H.L. Hunley.
There is also a Spirits of Magnoli Cemetery tour that is included in the Charleston Tour Pass
Related: 10 Free Things to do in Myrtle Beach SC
Folly Beach – Take in the 6 miles of beach and all the people at it. It's great to get some sun and swim or just people watch. I also suggest watching the sunset (or sunrise) from the pier.
Charleston Tea Plantation – This 127-acre plantation is located on Wadmalaw Island. Here you can take factory tours (yes, free of charge!) that will teach you about the production and harvesting of tea, as well as plenty of tea-related history. The paid trolley tours are included in the Charleston Tour Pass.
Rainbow Row– This is a famous photo spot because of the multi-color historic row homes. These homes date back to the 1700s. Just be quiet and polite while visiting these are people's homes.
Karpeles Manuscript Museum – Located in an 1856 church this is the largest collection of privately owned documents in the country.
Related: Take a Day Trip through the Carolinas
Sullivan's Island– There are miles of beaches here and the lighthouse that offers great pictures. If you visit the lighthouse make sure to have your kids get their Junior Ranger Badges.
The Halsey Institute of Contemporary Art – Located on the College of Charleston campus you can see exhibits from students and up-and-coming artists.
Battery Carriage House Inn – If you are into the paranormal be sure to check out the Battery Carriage House Inn. It has become known as Charleston's most haunted inn. Check out their website to read all about the spooky happenings as you are strolling the grounds.
Don't worry though, you do not have to book a room to check out the gardens. Anyone is free to roam around the ghostly sites.
When you're done make sure you walk the rest of the Battery Historic District!
Tour Deep Water Vineyards and Firefly Distilleries – Located on the same property you can tour both for free but tasting does cost money. But the tasting is included in the Charleston Tour Pass.
Related: 21 Top Things to do in Asheville NC
Walk Downtown – There are so many historical buildings and great shops downtown, make sure to take a stroll and take them all in. You might be able to snag some free samples too!
South Carolina's Palmetto Trail – This is the state's largest bicycle and pedestrian project that runs from the sea to the mountains and there is a 7-mile stretch the locals love to jog and take in.
Fort Sumter Visitor Education Center– There is a free museum here and beautiful water views as well. Don't forget to let your kids get their Junior Rangers Badges.
The ferry to Fort Sumter does cost money though but the ticket is included in the Charleston Tour Pass.
Circular Congregational Church Cemetery – This is the oldest English burial ground in the city with graves dating back to 1695.
Related: Savannah Historic Sites and National Park Sites
Historic Charleston City Market – This city market is over 220 years old and one of the oldest in the country. You will find just about everything here.
Charles Pinckney National Historic Site – This is the home of the author and co-signer of the U.S. Constitution. You can see several exhibits and a film, as well as walk the property.
Walk King Street– This is the main shopping area that is perfect for window shopping and people-watching. There are many opportunities for photos as well. Some of the famous photos from Charleston come from King Street.
Second Sunday on King Street – On the second Sunday of the month the street is closed to cars for people to take in the shops and live entertainment and many of the shops offer special sales on this day too. It's the perfect day to go out and walk the street.
Related: 14 Must-See Free Things to do in Savannah Georgia
The Dock Street Theater – This theater was opened in 1736 and was the first building in America to be used exclusively for theatrical performances. The first opera in America was performed here. Performances cost money but you can take in the area and building free.
Francis Marion National Forest – Located just north of charleston this is a great place to take in the outdoors including camping and hiking.
Stroll Through the College of Charleston – This campus is labeled one the most beautiful in the country with oak trees and Spanish moss. You won't want to miss taking a walk here.
Do a walking tour with Free Tours by Foot – There are several walking tours in charleston such as a Civil War or Architecture tour. They are all with a licensed and professional tour guide.
The Pink House – This famous house was built in the 1690s and is the second oldest structure in the city. It was originally a tavern for sailors visiting the port but is now an art gallery.
The Best Friend of Charleston Train Museum – If you or your kids love trains like my son does you will love this free train museum. The exhibits include trains and all things train history.
Spending time in Charleston, South Carolina is sure to be fun and exciting. Make sure you take advantage of all these free things to do! Did we miss anything that should be on our free things to do in Charleston SC list? Let us know in the comments below.
If you want even more paid and free things to do in Charleston SC, check out this video from Less Junk More Journey and you can even see a few places mentioned on the list above.