This post may contain affiliate or referral links. Read more about this in our disclosure policy.
New York is one of the most popular travel destinations in the world and for good reason. There's so much to see and do in this incredible city, from visiting world-famous landmarks to indulging in delicious food. Plus, there's always something new to experience, no matter how many times you visit. To help you make the most of your trip, we've put together a New York travel guide on where to eat, sleep, and play. So whether you're a first-time visitor or a seasoned traveler, read on for our top tips on how to enjoy this amazing city like a local!
Eat, Sleep, Play in New York
While traveling be sure you bring change so you can take advantage of any pressed penny machines you come across. These make great souvenirs.
You can find some of these machines along the east coast beaches and attractions throughout the state.
Depending on what you are planning to do it could be very beneficial for you to purchase a pass that bundles attraction for one low price. Here are the best ones for New York:
Each one has its own perks and rates for attractions so be sure to check each one for the best possible bundle for your vacation.
Places to Stay in New York
With rentals available all over the world, you're sure to find the perfect place to stay. Airbnb has something for everyone. Plus, with prices that are often much cheaper than traditional hotels, you'll be able to stretch your vacation budget even further.
If you can not find an Airbnb that fits your needs a second option is VRBO. Find an amazing vacation home for your family.
Things to do in New York
20 Free Things to do in Niagara Falls New York – There are 20 free things to do in Niagara Falls New York. This is one of the most beautiful places are Earth but it shouldn't break the bank!
Seneca White Deer at the Seneca Army Depot – Romulus New York – Tour Seneca White Deer Park at the Seneca Army Depot, which has quite an amazing story. All this started in 1941 and there is a great story.
The Ultimate 5 Day Itinerary of New York City Things To Do – If you are heading to the big apple makes sure to check out this ultimate 5-day itinerary of New York City things to do. You can adjust it for any length of stay!
Visiting New Hope Mills Auburn NY – It's not every day that you get to tour a historic mill, right in New York. You can find New Hope Mills Auburn NY along the New Yorks Sweet Treat trail.
Underground Railroad Stops In Auburn NY – One of the most important journeys noted in history. It's the place in which freedom-seeking slaves risked their lives. See the Underground Railroad stops in Auburn.
Long Acre Farms in Macedon, NY – Long Acre Farm has it all in terms of enjoying farm life. Here are some activities you and your family can enjoy, while at Long Acres Farm in Macedon, NY.
The Abbey of the Genesee – Trappists Monks & Monk Bread – The Abbey of the Genesee is right in our backyard but makes you feel like you stepped into a whole new world. Put this stop on your must-see list
3 Reasons to Visit The William Seward House Museum in Auburn NY – The Seward House is one of the most magnificent museums that you could visit. Here are 3 reasons to visit the Seward House.
27 Best Things to do in Finger Lakes NY – If you are looking for the best things to do in Finger Lakes NY this is the list for you. You may end up needing a few days to do them all.
11 Free Things to do in Buffalo, New York – Grab your family and enjoy a day or two in Buffalo without breaking the bank! Here are your top 10 Free things to do in Buffalo.
The History of Willard Chapel in Auburn NY – The Tiffany Chapel – If you haven't taken a trip to see the awe-inspiring Willard Chapel in Auburn NY, see the history of Willard Chapel – Tiffany Chapel to get you interested!
State Parks in New York
A Walk Through Watkins Glen State Park New York – The Gorge Hike – Watkins Glen State Park New York is rated as one of the best in the country. Come view this exceptional hike through multiple photos here.
Chimney Bluffs State Park NY – Chimney Bluffs State Park NY blew my mind! Seeing the bluffs from afar was like a fairy tale, seeing them up close, leaves you speechless!
What to See and Do in Letchworth State Park NY – Surrounded by majestic waterfalls and lush green forests, there is a rich history that goes along with many things you can do at Letchworth State Park, NY.
National Parks and Historic Sites In Maine
Ask the rangers at the desk for their Junior Ranger program book for any kids traveling with you. You can also ask them about any must-see locations at the park! Don't forget to visit the Ranger Station so any kids traveling can get their National Park Passport stamped.
Women's Rights National Historical Park Seneca Falls NY – The Women's Rights National Historical Park tells the story of the first Woman's Rights Convention held in 1848. Come view the History within.
Harriet Tubman National Historical Park – Auburn NY – Harriet Tubman is an important historical figure on many levels. Visit the Harriet Tubman National Historical Park to learn more.
African Burial Ground National Monument
Appalachian National Scenic Trail
Captain John Smith Chesapeake National Historic Trail
Castle Clinton National Monument
Chesapeake Bay
Eleanor Roosevelt National Historic Site
Federal Hall National Memorial
Fire Island National Seashore
Fort Stanwix National Monument
Gateway National Recreation Area
General Grant National Memorial
Governors Island National Monument
Hamilton Grange National Memorial
Home of Franklin D Roosevelt National Historic Site
Lower East Side Tenement Museum National Historic Site
Martin Van Buren National Historic Site
National Parks of New York Harbor
North country National Scenic Trail
Sagamore Hill National Historic Site
Saint Pauls Church National Historic Site
Saratoga National Historic Park
Statue Of Liberty National Monument
Stonewall National Monument
Theodore Roosevelt Birthplace National Historic Site
Theodore Roosevelt Inaugural National Historic Site
Thomas Cole National Historic Site
Upper Delaware Scenic and Recreational River
Vanderbilt Mansion National Historic Site
Washington-Rochambeau Revolutionary Route National Historic Trail
Good Eats in New York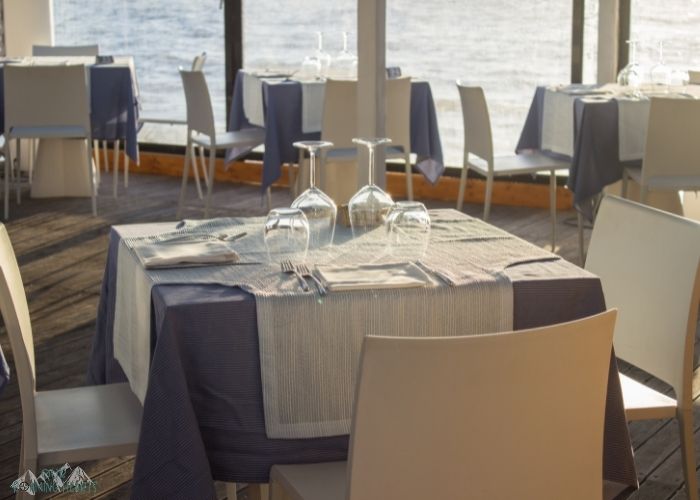 Oak and Vine Auburn NY at Springside – Oak and Vine Auburn NY at Springside is an exquisite wedding venue, restaurant, and inn. The restaurant sits on Finger Lakes to provide jaw-dropping views.
New York City is a global city and the most populous city in the United States. The city has an eclectic mix of cultures and it's one of the most popular tourist destinations in the world. There are endless things to do in this vibrant metropolis, so we've compiled a list of our top picks for your next visit. From iconic attractions like Times Square and Central Park to trendy neighborhoods like SoHo and Williamsburg, there's something for everyone in NYC. Are there any places on your must-see list that we missed? Let us know in the comments below.